Comprehensive review article about the complexity of biomarkers in colorectal cancer published in Nature Reviews Clinical Oncology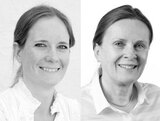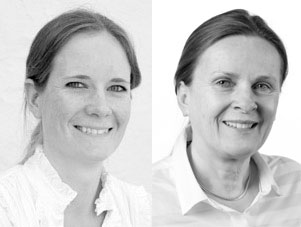 Researchers Anita Sveen and Ragnhild A. Lothe at the Department of Molecular Oncology describe in collaboration with gastrointestinal oncologist Scott Kopetz at MD Anderson Cancer Centre (US) the complexity of biomarker-driven precision oncology in colorectal cancer.
Patients with colorectal cancer (CRC) have until the last few years had few options for stratified treatment based on tumor biology. RASmutation status to guide the use of anti-EGFR antibodies has remained the "gold standard" for precision medicine. This situation is now changing, to the benefit of the patients. An improved understanding of the causes of resistance to EGFR inhibition has increased the initial response rates to the treatment and may avoid treatment-related side effects in patients who do not benefit. The new resistance-bearing markers have also formed the basis for more effective combination therapies, including combinations of EGFR-targeted and BRAFV600E-targeted therapies. Furthermore, the accumulation of several biomarkers with 'actionable' potential has opened up the possibility for targeted therapies to more and more patients – even if based on markers of a low prevalence. The most striking effect is seen with immune checkpoint inhibitors against cancers with microsatellite instability and a high tumor mutational burden, although this accounts for <5% of metastatic CRCs. Finally, in contrast to the majority of CRCs which have no known molecular targets, a few cancers have more than one target. This provides new treatment options in the second line when faced with resistance.
The complexity of precision oncology is partly caused by extensive interactions among biomarkers, and there is a need for combined analyses of multiple markers to define the clinically important patient subgroups. In addition, biomarkers sometimes have complex associations with patient prognosis and treatment benefit. In this review, Sveen and co-authors provide a comprehensive overview of current and emerging biomarkers in the management of patients with CRC, with focus on the complexity of their interpretations.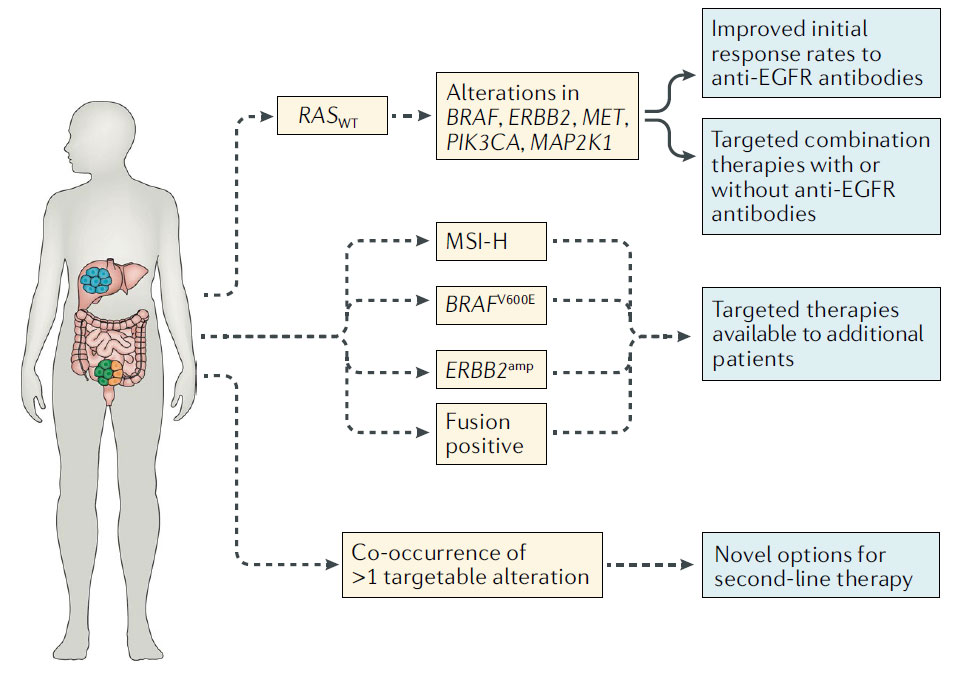 Links:
The article:
Biomarker-guided therapy for colorectal cancer: strength in complexity.
Sveen A, Kopetz S, Lothe RA.
Nat Rev Clin Oncol. 2019 Jul 9. doi: 10.1038/s41571-019-0241-1. [Epub ahead of print] Review.
PMID: 31289352
---
Anita Sveen's mini CV and publications
Ragnhild A. Lothe's mini CV and publications
Home page of Ragnhild A. Lothe's Genetics group
---
Previous news articles:
The 2019 Oslo University Hospital Researcher Awards to Andreassen, Kalager and Sveen
Three new strategic research areas appointed by Oslo University Hospital
Funding from FRIPRO to five promising researchers from Oslo University Hospital
Young Investigator Prize to Anita Sveen during annual "Onkologisk Forum" meeting Nov 2017