FACSMelody cell sorter(Gaustad) with 3 lasers 488/640/405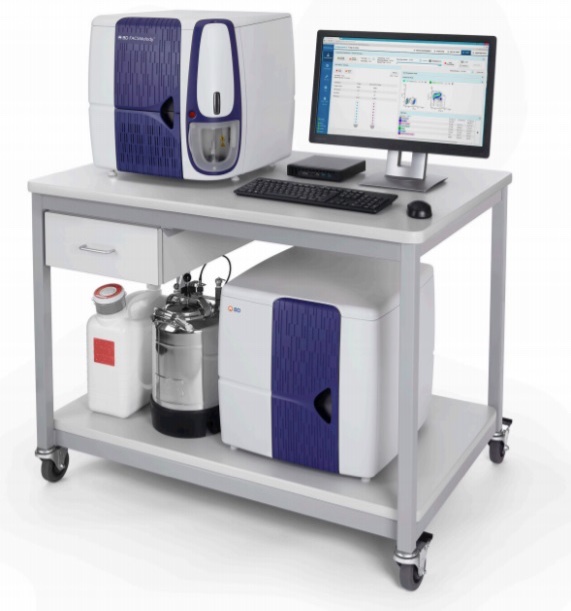 This user operated cell sorter is based on the same sorting technology as FACSAria.
The BD FACSMelody™ Cell Sorter with a 4-way cell sorting plus plate sorting makes cell sorting accessible to more researchers. This user operated cell sorter is based on the same sorting technology as FCASAria. The automation and simplified software, BD FACSChorus™, eliminates manual steps of setup, and save the scientist's time with simplified operation.
Comparing to setting up FacsAria cell sorter, this FACSChorus™ Software reduce 55% of steps of starting up, QC, calibrating Dropdelay.
There are 3 lasers on this machine, 488nm/405nm/640 nm, with the availability of max 9 colors combinations.
There is only one nozzle size of 100 µm using on FacsMelody, which most of researchers prefer for their experiments.
The fixed alignment means there is no lengthy procedure with alignment beads required at startup.
Only perform instrument QC when needed. It is not required each time the sorting nozzle is installed. Even with instrument QC, you can typically run your sample in less than 17 minutes compared to less than 8 minutes without QC.
Automated stream setup and steering into tubes or plates saves valuable minutes.
Examples of the features:
Automated setup of laser delay, drop delay and side streams
An interface which leads you through workflows
On-screen instructions and tool tips
Index sorting acquisition and analysis
Default plots and sort gates
Automatic compensation updates when voltages are changed
Prevention of tube overflow
Deflection plates turned on automatically, only when necessary, to guard operator safety
FCS 3.1 compatible
Proven BD FACS TM Accudrop and BD Sweetspot technology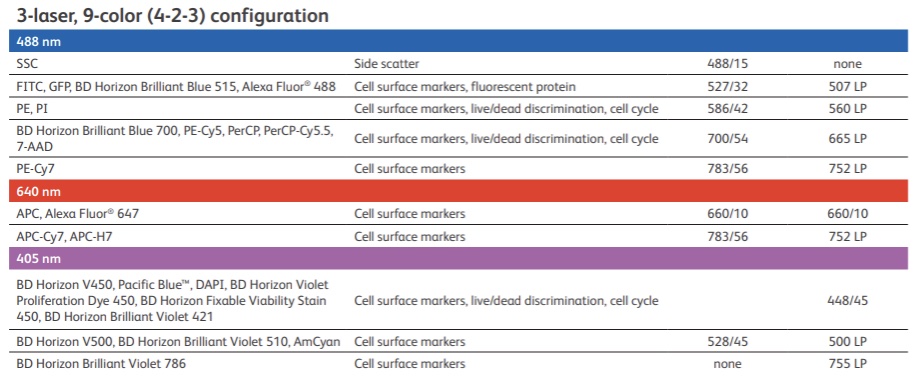 Guick user guide:
https://static.bdbiosciences.com/documents/BD-FACSMelody-FACSChorus-Quick-Reference-Guide.pdf
For free online practical training: https://www.bdbiosciences.com/en-us/support/training/e-learning-courses
More details can be found here https://www.bdbiosciences.com/en-us/instruments/research-instruments/research-cell-sorters/facsmelody
Instrument location is at room A3.M047.
Fees for Using FACSMelody for Sorting:
OUS/UiO users:

300 NOK/h (DIY)

Academic users outside OUS: 900NOK/h (DIY)
Commercial users:

1800NOK/h(DIY)
Fees for ''Onsite Practical Training'': 600 kr/h
Free online training: https://www.bdbiosciences.com/en-us/support/training/e-learning-courses