Oslo University Hospital and the Norwegian Institute for Public Health to co-lead international collaboration on clinical trials for Covid-19 and future pandemics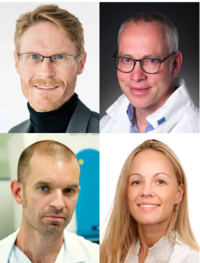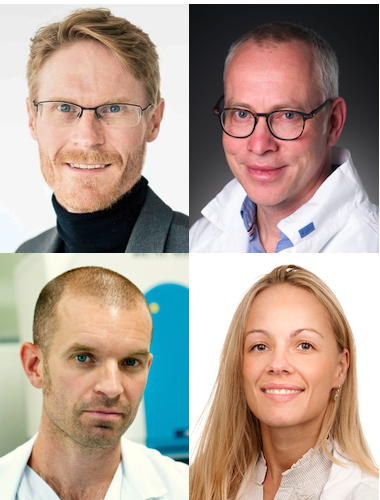 The Covid-19 pandemic has highlighted the need for rapid and safe testing of agents to treat a high number of SARS-CoV2 infected patients globally. Oslo University Hospital will, together with The Norwegian Institute for Public Health, take part in an ambitious European initiative sponsored by the EU. The project seeks to develop a common platform for clinical trials drawing on expertise from leading hospitals, universities, and research institutions across Europe.
The platform is called SolidAct and builds on the WHO-led SOLIDARITY trial, and DisCoVeRy, a large multi-arm clinical trial initiated in France in the beginning of the Covid-19 pandemic. EU-SolidAct aims to build on strong international competence in clinical medicine and research, increase equity in treatment options for all patients and establish efficacy and safety profiles of new drugs by running multiple trials simultaneously with robust sample sizes.
EU-SolidAct is part of the EU-RESPONSE consortium which is led by the Institute National de la Sante et de la Recherce Medicale (INSERM) in France, in main collaboration with Oslo University Hospital and the Norwegian Institute for Public Health. The initiative unites 21 partners from 13 EU countries as well as Switzerland and Turkey to build a common platform. Adaptive platform trials (APTs) are designed to dynamically include and exclude multiple treatment arms, investigating various compounds and doses simultaneously.
EU-SolidAct will facilitate explorative parallel testing of phase 2 studies, where the most promising agents will be moved forwards to large phase 3 trials. The flexible design of the trial platform allows for the involved European centres to participate according to their capacity, ranging from basic registration of adverse events and deaths, to providing comprehensive patient data including laboratory and diagnostic findings as well as long-term follow up data. EU-SolidAct will facilitate testing of re-purposed drugs in various combinations and doses. Additionally, new and promising agents will be tested, in which safety data will be vital. The mechanism of the APT allows for quick elimination of interventions that emerge as unsafe or ineffective, assuring the best use of resources and time.
The main purpose of the EU-SolidAct platform is to contribute to resolving the ongoing Covid-19 pandemic and the resulting burden on patients, the health system and society. However, the platform also aspires to provide a rapid response platform that, if successful, will allow for rapid reactivation, knowledge sharing and new testing in case of other emerging epidemics. A successful initiative will depend on strong anchoring in national and international governing structures and on the establishment of solid tools to aid collaborative efforts between, including health ministries and industrial agents. The EU response project will be an important step towards improved research collaboration and coordination in Europe. The project will also contribute to informing strategies for clinical testing of vaccine candidates.
The core project group in Norway consists of statistician Inge Christoffer Olsen, anaesthesiologist Andreas Barratt-Due, infectious medicine specialist Marius Trøseid and project coordinator and clinical oncologist Victoria C. Simensen, all from Oslo University Hospital. The Norwegian Institute for Public Health is represented by pharmacologist Øyvind Melien (also affiliated with Oslo University Hospital) and John-Arne Røttingen (from December 1st 2020). The latter is currently transitioning from his role as CEO of the Research Council of Norway to Global Health Ambassador for the Norwegian Ministry of Foreign Affairs.
Links:
The European commission issued the following press release on September 18th, 2020
---
News article (in Norwegian) from major Norwegian newspaper VG:
Norske forskere leder nytt europeisk corona-prosjekt - skal teste mulige coronamedisiner
---