Critical article on doping and drug testing published in EMBO reports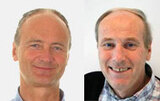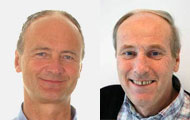 Sports play an important role in our society. Four Norwegian researchers, two from OUS, have published an article in EMBO reports where they discuss problems occurring in the testing of athletes for doping.
The authors (E. Boye and T. Skotland from OUS (photo), J. Nissen-Meyer from UiO and B. Østerud, UiTø) describe how the World Antidoping Agency (WADA) pretends never to make mistakes and is resistant to any form of discussion with other scientists. This attitude creates false positives and athletes are being sanctioned while innocent, with dramatic consequences for the individual. It is argued that both the technological, ethical and legal procedures should be revised and an independent body should monitor the function of WADA.