Anette Weyergang first author on paper published in "Journal of Controlled Release"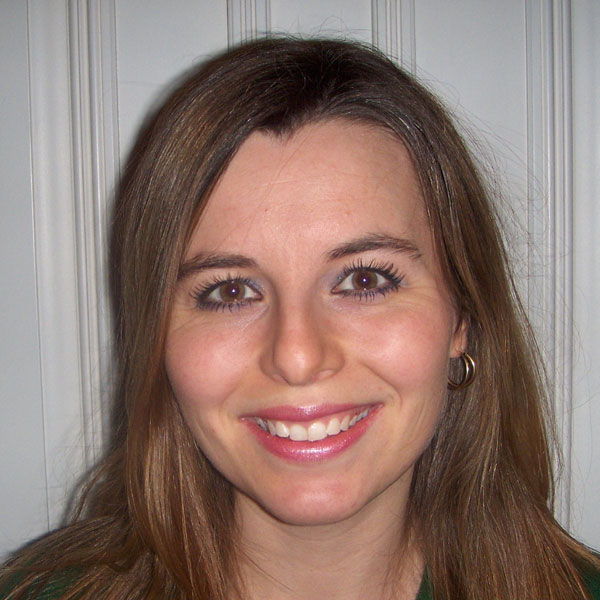 Anette Weyergang from Kristian Berg's "Group of Photochemical Internalization (PCI)" at the Department of Radiation Biology is the first and corresponding author of a paper entiteled "Photochemical internalization augments tumor vascular cytotoxicity and specificity of VEGF121/rGel fusion toxin" accepted for publication in the high ranked drug delivery journal "Journal of Controlled Release" (2013 impact factor 7.63). This is the first study demonstrating vascular disruption and tumor growth delay following PCI of a tumor-vascular targeting toxin.
40% complete responses were detected following PCI of VEGF121/rGel in highly aggressive colon cancer CT26.CL25 allografts in Balb/C mice. PCI of VEGF121/rGel was shown to induce the same response (tumor growth delay) as PCI of bleomycin which currently is evaluated in clinical trials. PCI of VEGF121/rGel was, in addition, shown to have less side effects compared to PCI of bleomycin. The study shows that PCI of vascular targeting drugs may represent an interesting future for clinical utilization of PCI.
Graphical abstract (click to enlarge):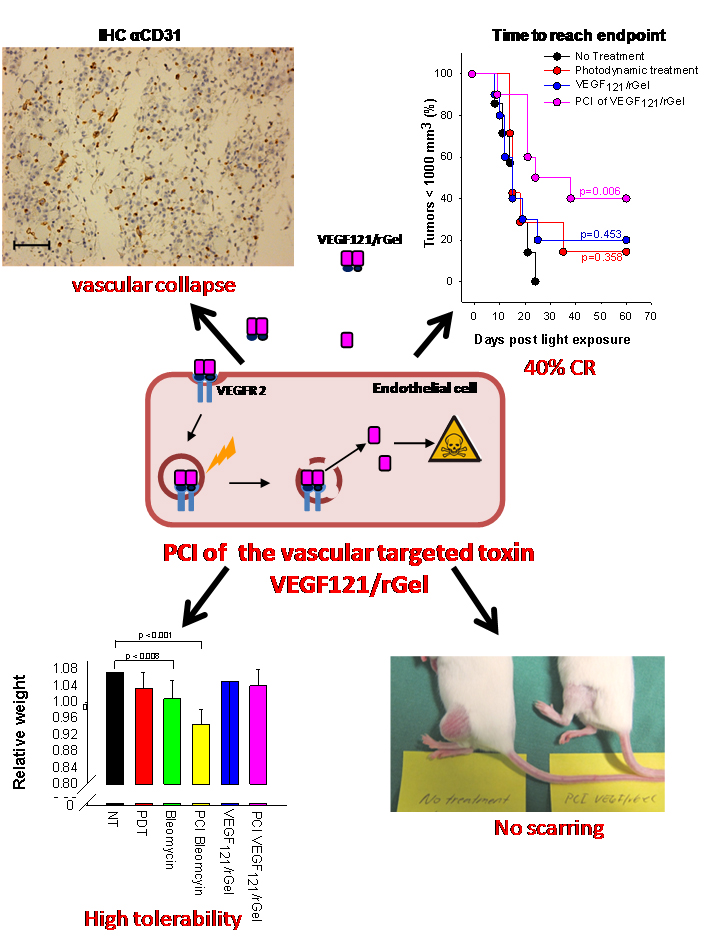 Links:
PubMed link:

Photochemical internalization augments tumor vascular cytotoxicity and specificity of VEGF121/rGel fusion toxin.
Weyergang A, Cheung LH, Rosenblum MG, Mohamedali KA, Peng Q, Waltenberger J, Berg K.
J Control Release. 2014 Feb 13. pii: S0168-3659(14)00069-8. doi: 10.1016/j.jconrel.2014.02.003. [Epub ahead of print]
Anette Weyergang's CV and publications
Kristian Berg'g group - Photochemical internalisation (PCI)
Department of Radiation Biology