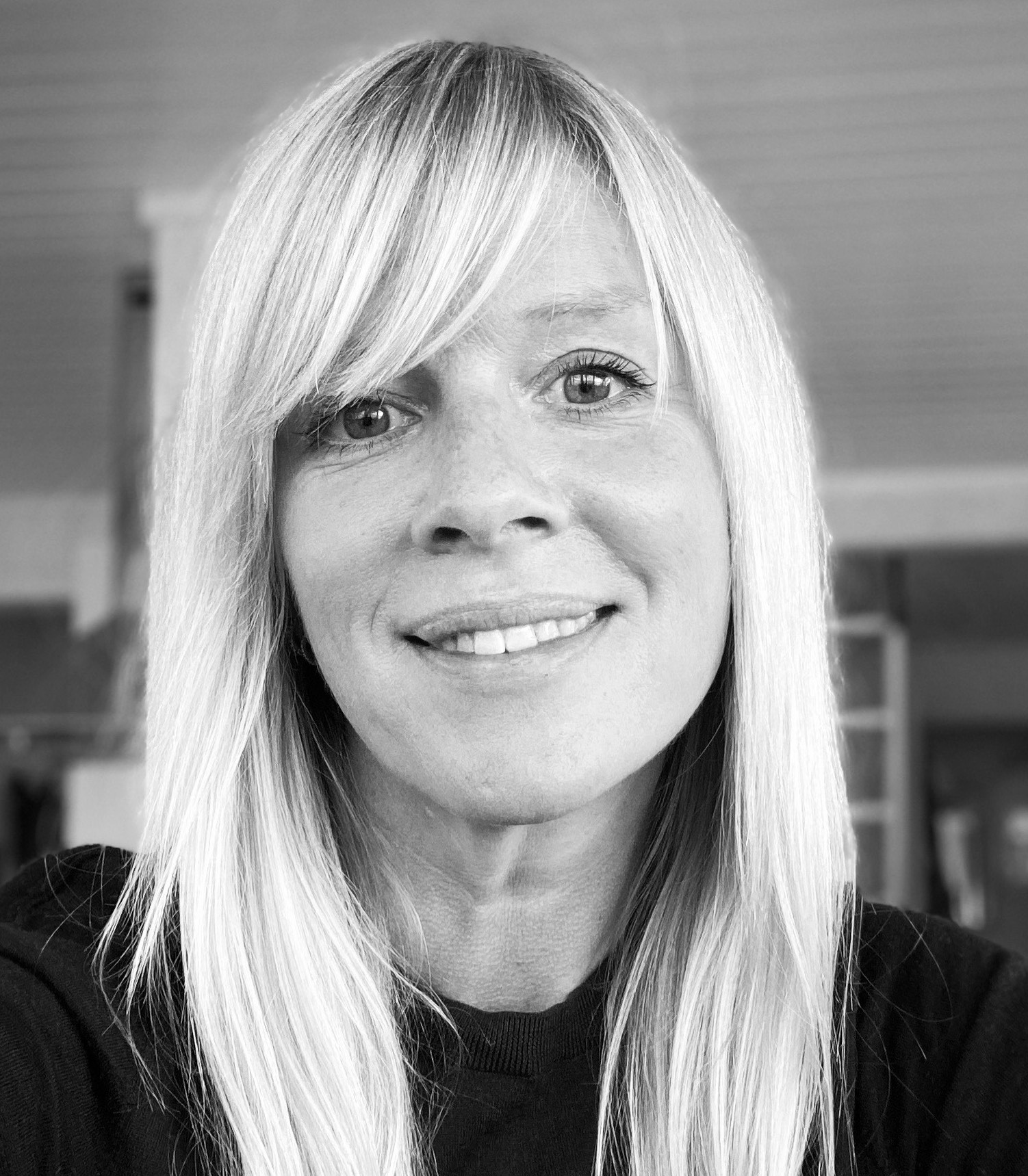 Camilla Lindvall Dahlgren
Senior Researcher/Master in Psychology; PhD
+47 47 29 19 50
Camilla Lindvall Dahlgren, PhD, has an affiliated position as senior researcher at the Regional Eating Disorders Service (RASP) at Oslo University Hospital, Ullevål HF, and is Associate Professor in psychology at Bjørknes University College. She received her doctoral degree from the University of Oslo in 2014 and has had several international visiting scholar positions including University of California Berkeley (USA), University of Oxford (Oxford, UK) and Columbia University in New York (USA). Camilla's research expertise includes the epidemiology, assessment and treatment of eating disorders and obesity, and she has a particular interest the use of technology to enhance effectiveness in mental health care. Camilla has published over thirty peer-reviewed journal articles, book chapters and treatment manuals, and has an active role in the supervision of PhD candidates and psychology students. She is a member of the Eating Disorders Research Society (EDRS), and regularly presents her work at both national and international conferences. An overview of Camilla's publications, presentations and projects can be found in the Norwegian research information system CRISTIN.
Students or prospective students who are interested in exploring research in the topics listed below (or others) are welcome to contact Camilla.
Ongoing research projects
Eating Disorders in Norwegian Youth – An epidemiological study (EDY-EPI)
The aim of this study is to assess the prevalence of feeding and eating disorders in Norwegian Youth. It is a collaboration between Regional Seksjon Spiseforstyrrelser (RASP), OUS Ullevål, Folkehelseinstituttet, Columbia University Department of Psychiatry, USA, and Universitetes Senter for Informasjonsteknologi (USIT), UiO.
Transdiagnostic Cognitive Remediation Therapy (CRT) for Eating Disorders
This study is a randomized controlled trial comparing cognitive remediation therapy (CRT) plus treatment as usual (TAU) to TAU alone. The study is led by Dr. Siri Weider at NTNU and is the first in its kind to adopt a transdiagnostic approach where patients will be recruited to participate based on baseline cognitive difficulties, rather than specific eating disorder diagnoses. More Information about this study can be found here.
Eating Disorders and Reproductive Hormones
This is a planned project investigating the role of reproductive hormones in binge eating and obesity.
Completed research projects
The Oslo Bariatric Surgery Study (OBSS) Cognitive – A Prospective Study on Bariatric Surgery and Cognitive Function
The OBSS Cognitive is a collaboration between researchers, clinicians, and surgeons at Oslo University Hospital (Ullevål and Aker) and Oslo University. The study aimed to investigate how cognitive functioning effects and is affected by bariatric surgery in patients undergoing surgery at the Centre for Morbid Obesity, Aker hospital. The study was funded through a PhD research grant from Health South-East. The PhD candidate, Gro Walø-Syversen, defended her doctoral work at Oslo University in September 2021. Published results from the OBSS Cognitive study can be found here.
The Eating Disorder Assessment for DSM-5 (EDA-5): Validating a Novel, Technology Assisted Diagnostic Tool for Eating Disorders.
The EDA-5 interview is an electronic application designed to facilitate the assessment of clinical eating problems. The interview was developed at New York State Psychiatric Institute/Columbia University Medical Centre and has shown to generate valid and reliable DSM-5 based eating disorder diagnoses. This study was a collaboration between RASP, Modum Bad and Columbia University, and aimed to translate and validate the EDA-5 for Norwegian users. Results from this study are presented in this publication.
General and Eating Disorder Specific Flexibility: Developing and Validating the Eating Disorder Flexibility Index (EDFLIX) Questionnaire
The aim of this study was to investigate the psychometric properties of a newly developed questionnaire called the Eating Disorder Flexibility Index (EDFLIX) Questionnaire, designed to assess cognitive and behavioural, general, and eating disorder specific flexibility. Results from this study are presented in this publication.
Developing Cognitive RemediationTherapy (CRT) for Adolescents with Anorexia Nervosa – A Phase II Exploratory Trial
The aim of this study was to assess the feasibility of a novel intervention for young females with anorexia nervosa. The study was a collaboration between Regional seksjon spiseforstyrrelser (RASP) and Sosialpediatrisk avdeling at OUS Ullevål. Publications are registered in CRISTIN.
Publications 2023
Dahlgren CL, Reneflot A, Brunborg C, Wennersberg AL, Wisting L (2023)
Estimated prevalence of DSM-5 eating disorders in Norwegian adolescents: A community based two-phase study
Int J Eat Disord (in press)
DOI 10.1002/eat.24032, PubMed 37530417
Publications 2022
Reas DL, Wisting L, Lindvall Dahlgren C (2022)
Co-occurrence of nonsuicidal self-injury and eating disorder pathology in adolescents
Int J Eat Disord, 56 (2), 439-445
DOI 10.1002/eat.23826, PubMed 36524669
Publications 2021
Aouad P, Stedal K, Walø-Syversen G, Hay P, Lindvall Dahlgren C (2021)
Chew and spit (CHSP) in bariatric patients: a case series
J Eat Disord, 9 (1), 89
DOI 10.1186/s40337-021-00441-5, PubMed 34289898
Walø-Syversen G, Kvalem IL, Kristinsson J, Eribe IL, Rø Ø, Brunborg C, Dahlgren CL (2021)
Visual, Verbal and Everyday Memory 2 Years After Bariatric Surgery: Poorer Memory Performance at 1-Year Follow-Up
Front Psychol, 11, 607834
DOI 10.3389/fpsyg.2020.607834, PubMed 33488469
Publications 2020
Dahlgren CL, Walsh BT, Vrabel K, Siegwarth C, Rø Ø (2020)
Eating disorder diagnostics in the digital era: validation of the Norwegian version of the Eating Disorder Assessment for DSM-5 (EDA-5)
J Eat Disord, 8, 30
DOI 10.1186/s40337-020-00310-7, PubMed 32670578
Walø-Syversen G, Kvalem IL, Kristinsson J, Eribe IL, Rø Ø, Brunborg C, Lindvall Dahlgren C (2020)
Preoperative inhibitory control predicts weight loss 1 year after bariatric surgery
Eur Eat Disord Rev, 29 (1), 123-132
DOI 10.1002/erv.2801, PubMed 33125194
Publications 2019
Dahlgren CL, Hage TW, Wonderlich JA, Stedal K (2019)
General and Eating Disorder Specific Flexibility: Development and Validation of the Eating Disorder Flexibility Index (EDFLIX) Questionnaire
Front Psychol, 10, 663
DOI 10.3389/fpsyg.2019.00663, PubMed 31024374
Reas DL, Wisting L, Stedal K, Dahlgren CL (2019)
Unhealthy eating and weight dissatisfaction in adolescents who never, occasionally, or regularly use smokeless tobacco (Swedish snus)
Int J Eat Disord, 52 (7), 846-854
DOI 10.1002/eat.23085, PubMed 31032987
Walø-Syversen G, Kvalem IL, Kristinsson J, Eribe IL, Rø Ø, Dahlgren CL (2019)
Executive Function, Eating Behavior, and Preoperative Weight Loss in Bariatric Surgery Candidates: An Observational Study
Obes Facts, 12 (5), 489-501
DOI 10.1159/000502118, PubMed 31505516
Publications 2018
Dahlgren CL, Qvigstad E (2018)
Eating disorders in premenstrual dysphoric disorder: a neuroendocrinological pathway to the pathogenesis and treatment of binge eating
J Eat Disord, 6, 35
DOI 10.1186/s40337-018-0222-2, PubMed 30386599
Dahlgren CL, Stedal K, Wisting L (2018)
A systematic review of eating disorder prevalence in the Nordic countries: 1994-2016
Nord. Psychol., 70 (3), 209-227
DOI 10.1080/19012276.2017.1410071
Reas DL, Lindvall Dahlgren C, Wonderlich J, Syversen G, Lundin Kvalem I (2018)
Confirmatory factor analysis and psychometric properties of the Norwegian version of the Repetitive Eating Questionnaire: Further evidence for two distinct subtypes of grazing behaviour
Eur Eat Disord Rev, 27 (2), 205-211
DOI 10.1002/erv.2631, PubMed 30073739
Publications 2017
Dahlgren CL, Stedal K (2017)
Cognitive Remediation Therapy for Adolescents with Anorexia Nervosa-Treatment Satisfaction and the Perception of Change
Behav Sci (Basel), 7 (2)
DOI 10.3390/bs7020023, PubMed 28420211
Dahlgren CL, Stedal K, Rø Ø (2017)
Eating Disorder Examination Questionnaire (EDE-Q) and Clinical Impairment Assessment (CIA): clinical norms and functional impairment in male and female adults with eating disorders
Nord J Psychiatry, 71 (4), 256-261
DOI 10.1080/08039488.2016.1271452, PubMed 28084126
Lindvall Dahlgren C, Wisting L, Rø Ø (2017)
Feeding and eating disorders in the DSM-5 era: a systematic review of prevalence rates in non-clinical male and female samples
J Eat Disord, 5, 56
DOI 10.1186/s40337-017-0186-7, PubMed 29299311
Publications 2016
Lindvall Dahlgren C, Wisting L (2016)
Transitioning from DSM-IV to DSM-5: A systematic review of eating disorder prevalence assessment
Int J Eat Disord, 49 (11), 975-997
DOI 10.1002/eat.22596, PubMed 27528542
Micali N, Dahlgren CL (2016)
All that glisters is not an endophenotype: rethinking endophenotypes in anorexia nervosa
Eur Child Adolesc Psychiatry, 25 (11), 1149-1150
DOI 10.1007/s00787-016-0910-x, PubMed 27770295
Reas DL, Stedal K, Lindvall Dahlgren C, Rø Ø (2016)
Impairment due to eating disorder pathology: Identifying the cut-off score on the Clinical Impairment Assessment in a clinical and community sample
Int J Eat Disord, 49 (6), 635-8
DOI 10.1002/eat.22517, PubMed 26968998
Publications 2015
Dahlgren CL, van Noort B, Lask B (2015)
The Cognitive Remediation Therapy (CRT) Resource Pack for Children and Adolescents with Feeding and Eating Disorders - Second Edition
Oslo University Hospital, Oslo
PublikaID 254
Stedal K, Dahlgren CL (2015)
Neuropsychological assessment in adolescents with anorexia nervosa - exploring the relationship between self-report and performance-based testing
J Eat Disord, 3, 27
DOI 10.1186/s40337-015-0062-2, PubMed 26269743
Publications 2014
Dahlgren CL (2014)
Cognitive Remediation Therapy for Young Female Adolescents with Anorexia Nervosa – Assessing the Feasibility of a Novel Eating Disorder Intervention
Faculty of Social Sciences, University of Oslo, http://urn.nb.no/URN:NBN:no-44609
DOI 10.1002/erv.2265, PublikaID 255
Lindvall Dahlgren C, Rø O (2014)
A systematic review of cognitive remediation therapy for anorexia nervosa - development, current state and implications for future research and clinical practice
J Eat Disord, 2 (1), 26
DOI 10.1186/s40337-014-0026-y, PubMed 25254110
Publications 2013
Dahlgren CL, Lask B, Landrø NI, Rø Ø (2013)
Developing and evaluating cognitive remediation therapy (CRT) for adolescents with anorexia nervosa: a feasibility study
Clin Child Psychol Psychiatry, 19 (3), 476-87
DOI 10.1177/1359104513489980, PubMed 23761592
Dahlgren CL, Lask B, Landrø NI, Rø Ø (2013)
Neuropsychological functioning in adolescents with anorexia nervosa before and after cognitive remediation therapy: a feasibility trial
Int J Eat Disord, 46 (6), 576-81
DOI 10.1002/eat.22155, PubMed 23828636
Dahlgren CL, Lask B, Landrø NI, Rø Ø (2013)
Patient and parental self-reports of executive functioning in a sample of young female adolescents with anorexia nervosa before and after cognitive remediation therapy
Eur Eat Disord Rev, 22 (1), 45-52
DOI 10.1002/erv.2265, PubMed 24129969