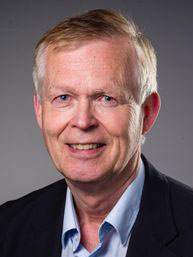 Otto A. Smiseth
Professor Emeritus and former Head of Division of Cardiovascular and Pulmonary Diseases; MD, PhD
+47 230 73271
Otto A. Smiseth, MD, PhD, FESC, FACC, FASE
Current position: Professor Emeritus and Senior Associate Editor, EHJ-Cardiovascular Imaging.
Otto A. Smiseth earned his MD from University of Oslo 1975 and a PhD in Medicine at Tromsø University 1983, as well as a Master of Health Administration in 1994. He was a Visiting Research fellow at University of California, San Francisco, USA in 1981, and a Visiting Postdoctoral Research fellow at University of Calgary, Alberta, Canada during 1982-84.
He is a specialist in internal medicine from 1989 and in cardiology from 1991, and has worked as a Resident at Ullevål, Aker Sykehus and Rikshospitalet. He has also been a consultant cardiologist at Aker Sykehus.
He became Professor II at the University of Oslo in 1995. From 2001 he has functioned as the Head of the Department of Cardiology, Rikshospitalet, and in 2005 he became the Head of the Heart and Lung Clinic, Rikshospitalet. From 2009 he has functioned as the Head of Division of Cardiovascular and Pulmonary Diseases.
Otto Smiseth has had a number of positions in both Norwegian and International Medicine, this includes among others Head of The Norwegian Research Council Clinical Research Grant Committee, Head of the Grant committee of the Norwegian Council on Cardiovascular Diseases, President of the Nordic Congress of Cardiology, Member of the Board of the European Society of Cardiology (ESC), Secretary and Treasurer of the Board of the ESC and currently Chairman of the Education Committee in the ESC. He is also a member of editorial boards for several international journals.
He has published approximately 160 scientific articles, mainly in leading internationals journals and has guided 15 fellows for the academic doctor degree. He also collaborates with several national and international research groups.
Publications 2023
Chan N, Wang TKM, Anthony C, Hassan OA, Chetrit M, Dillenbeck A, Smiseth OA, Nagueh SF, Klein AL (2023)
Echocardiographic Evaluation of Diastolic Function in Special Populations
Am J Cardiol, 202, 131-143
DOI 10.1016/j.amjcard.2023.05.032, PubMed 37429061
Ribic D, Remme EW, Smiseth OA, Massey RJ, Eek CH, Kvitting JE, Gullestad L, Broch K, Russell K (2023)
Non-invasive myocardial work in aortic stenosis - validation and improvement of left ventricular pressure estimation
Eur Heart J Cardiovasc Imaging (in press)
DOI 10.1093/ehjci/jead227, PubMed 37672652
Sevre K, Rist A, Wachtell K, Devereux RB, Aurigemma GP, Smiseth OA, Kjeldsen SE, Julius S, Pitt B, Burnier M, Kreutz R, Oparil S, Mancia G, Zannad F (2023)
What is the Current Best Drug Treatment for Hypertensive Heart Failure with Preserved Ejection Fraction? Review of the Totality of Evidence
Am J Hypertens (in press)
DOI 10.1093/ajh/hpad073, PubMed 37551929
Smiseth OA (2023)
Trouble with estimating filling pressure in acute heart failure: lessons from Takotsubo syndrome
Eur Heart J Cardiovasc Imaging, 24 (6), 708-709
DOI 10.1093/ehjci/jead082, PubMed 37185785
Smiseth OA, Donal E, Boe E, Ha JW, Fernandes JF, Lamata P (2023)
Phenotyping heart failure by echocardiography: imaging of ventricular function and haemodynamics at rest and exercise
Eur Heart J Cardiovasc Imaging, 24 (10), 1329-1342
DOI 10.1093/ehjci/jead196, PubMed 37542477
Smiseth OA, Fernandes JF, Lamata P (2023)
The challenge of understanding heart failure with supernormal left ventricular ejection fraction: time for building the patient's 'digital twin'
Eur Heart J Cardiovasc Imaging, 24 (3), 301-303
DOI 10.1093/ehjci/jeac268, PubMed 36637135
Smiseth OA, Gillebert TC (2023)
Personality traits and cardiovascular diseases Is it about "don't worry, be happy", or is this a deeper underlying problem?
Eur Heart J Cardiovasc Imaging (in press)
DOI 10.1093/ehjci/jead185, PubMed 37523776
Smiseth OA, Maurer G (2023)
Cardiovascular imaging in personalized medicine: focus issue on phenotyping heart failure
Eur Heart J Cardiovasc Imaging, 24 (10), 1281-1282
DOI 10.1093/ehjci/jead183, PubMed 37530463
Publications 2022
Boe E, Smiseth OA (2022)
Left atrial strain imaging: ready for clinical implementation in heart failure with preserved ejection fraction
Eur Heart J Cardiovasc Imaging, 23 (9), 1169-1170
DOI 10.1093/ehjci/jeac059, PubMed 35383851
Duchenne J, Larsen CK, Cvijic M, Galli E, Aalen JM, Klop B, Puvrez A, Mirea O, Bézy S, Minten L, Sirnes PA, Khan FH, Voros G, Willems R, Penicka M, Kongsgård E, Hopp E, Bogaert J, Smiseth OA, Donal E, Voigt JU (2022)
Visual Presence of Mechanical Dyssynchrony Combined With Septal Scarring Identifies Responders to Cardiac Resynchronization Therapy
JACC Cardiovasc Imaging, 15 (12), 2151-2153
DOI 10.1016/j.jcmg.2022.06.020, PubMed 36481085
Galli E, Oger E, Aalen JM, Duchenne J, Larsen CK, Sade E, Hubert A, Gallard A, Penicka M, Linde C, Le Rolle V, Hernandez A, Leclercq C, Voigt JU, Smiseth OA, Donal E (2022)
Left atrial strain is a predictor of left ventricular systolic and diastolic reverse remodelling in CRT candidates
Eur Heart J Cardiovasc Imaging, 23 (10), 1373-1382
DOI 10.1093/ehjci/jeab163, PubMed 34432006
Henein MY, Tyberg JV, Smiseth OA (2022)
Derek G. Gibson-a unique scientist and cardiologist, 1936-2021
Eur Heart J Cardiovasc Imaging, 23 (5), 600
DOI 10.1093/ehjci/jeac024, PubMed 35137007
Karlsen S, Melichova D, Dahlslett T, Grenne B, Sjøli B, Smiseth O, Edvardsen T, Brunvand H (2022)
Increased deformation of the left ventricle during exercise test measured by global longitudinal strain can rule out significant coronary artery disease in patients with suspected unstable angina pectoris
Echocardiography, 39 (2), 233-239
DOI 10.1111/echo.15295, PubMed 35043455
Larsen CK, Galli E, Duchenne J, Aalen JM, Stokke C, Fjeld JG, Degtiarova G, Claus P, Gheysens O, Saberniak J, Sirnes PA, Lyseggen E, Bogaert J, Kongsgaard E, Penicka M, Voigt JU, Donal E, Hopp E, Smiseth OA (2022)
Scar imaging in the dyssynchronous left ventricle: Accuracy of myocardial metabolism by positron emission tomography and function by echocardiographic strain
Int J Cardiol, 372, 122-129
DOI 10.1016/j.ijcard.2022.11.042, PubMed 36460211
Olsen FJ, Lassen MCH, Skaarup KG, Christensen J, Davidovski FS, Alhakak AS, Sengeløv M, Nielsen AB, Johansen ND, Graff C, Bundgaard H, Hassager C, Jabbari R, Carlsen J, Kirk O, Lindholm MG, Wiese L, Kristiansen OP, Nielsen OW, Lindegaard B, Tønder N, Ulrik CS, Lamberts M, Sivapalan P, Gislason G et al. (2022)
Myocardial Work in Patients Hospitalized With COVID-19: Relation to Biomarkers, COVID-19 Severity, and All-Cause Mortality
J Am Heart Assoc, 11 (19), e026571
DOI 10.1161/JAHA.122.026571, PubMed 36129046
Olsen FJ, Skaarup KG, Lassen MCH, Johansen ND, Sengeløv M, Jensen GB, Schnohr P, Marott JL, Søgaard P, Gislason G, Svendsen JH, Møgelvang R, Aalen JM, Remme EW, Smiseth OA, Biering-Sørensen T (2022)
Normal Values for Myocardial Work Indices Derived From Pressure-Strain Loop Analyses: From the CCHS
Circ Cardiovasc Imaging, 15 (5), e013712
DOI 10.1161/CIRCIMAGING.121.013712, PubMed 35535593
Popescu BA, Beladan CC, Nagueh SF, Smiseth OA (2022)
How to assess left ventricular filling pressures by echocardiography in clinical practice
Eur Heart J Cardiovasc Imaging, 23 (9), 1127-1129
DOI 10.1093/ehjci/jeac123, PubMed 35762650
Remme EW, Smiseth OA (2022)
Order of tricuspid and mitral valve opening as an index of left ventricular filling pressure and prognosis
Eur Heart J Cardiovasc Imaging, 23 (5), 627-628
DOI 10.1093/ehjci/jeab239, PubMed 34791146
Smiseth OA (2022)
Left ventricular performance by work and wasted energy: is strain not sufficient?
Eur Heart J Cardiovasc Imaging, 23 (2), 198-199
DOI 10.1093/ehjci/jeab233, PubMed 34739071
Smiseth OA (2022)
The challenge of assessing left ventricular function after repair of aortic coarctation: Can we do better?
Rev Port Cardiol, 41 (4), 309-310
DOI 10.1016/j.repc.2021.12.005, PubMed 36062663
Smiseth OA, Morris DA, Cardim N, Cikes M, Delgado V, Donal E, Flachskampf FA, Galderisi M, Gerber BL, Gimelli A, Klein AL, Knuuti J, Lancellotti P, Mascherbauer J, Milicic D, Seferovic P, Solomon S, Edvardsen T, Popescu BA, Reviewers: This document was reviewed by members of the 2018–2020 EACVI Scientific Documents Committee (2022)
Multimodality imaging in patients with heart failure and preserved ejection fraction: an expert consensus document of the European Association of Cardiovascular Imaging
Eur Heart J Cardiovasc Imaging, 23 (2), e34-e61
DOI 10.1093/ehjci/jeab154, PubMed 34729586
Publications 2021
Degtiarova G, Claus P, Duchenne J, Bogaert J, Nuyts J, Vöros G, Willems R, Larsen CK, Aalen JM, Fjeld JG, Stokke C, Hopp E, Smiseth OA, Voigt JU, Gheysens O (2021)
Left ventricular regional glucose metabolism in combination with septal scar extent identifies CRT responders
Eur J Nucl Med Mol Imaging, 48 (8), 2437-2446
DOI 10.1007/s00259-020-05161-7, PubMed 33416956
Gallard A, Galli E, Hubert A, Bidaut A, Le Rolle V, Smiseth O, Voigt JU, Donal E, Hernández AI (2021)
Echocardiographic view and feature selection for the estimation of the response to CRT
PLoS One, 16 (6), e0252857
DOI 10.1371/journal.pone.0252857, PubMed 34111154
Galli E, Le Rolle V, Smiseth OA, Duchenne J, Aalen JM, Larsen CK, Sade EA, Hubert A, Anilkumar S, Penicka M, Linde C, Leclercq C, Hernandez A, Voigt JU, Donal E (2021)
Importance of Systematic Right Ventricular Assessment in Cardiac Resynchronization Therapy Candidates: A Machine Learning Approach
J Am Soc Echocardiogr, 34 (5), 494-502
DOI 10.1016/j.echo.2020.12.025, PubMed 33422667
Galli E, Smiseth OA, Aalen JM, Larsen CK, Sade E, Hubert A, Anilkumar S, Penicka M, Linde C, Le Rolle V, Hernandez A, Leclercq C, Duchenne J, Voigt JU, Donal E (2021)
Prognostic utility of the assessment of diastolic function in patients undergoing cardiac resynchronization therapy
Int J Cardiol, 331, 144-151
DOI 10.1016/j.ijcard.2021.01.046, PubMed 33535079
Hubert A, Gallard A, Rolle VL, Smiseth OA, Leclercq C, Voigt JU, Galli E, Galand V, Hernandez A, Donal E (2021)
Left ventricular strain for predicting the response to cardiac resynchronization therapy: two methods for one question
Eur Heart J Cardiovasc Imaging (in press)
DOI 10.1093/ehjci/jeaa422, PubMed 33517397
Inoue K, Khan FH, Remme EW, Ohte N, García-Izquierdo E, Chetrit M, Moñivas-Palomero V, Mingo-Santos S, Andersen ØS, Gude E, Andreassen AK, Wang TKM, Kikuchi S, Stugaard M, Ha JW, Klein AL, Nagueh SF, Smiseth OA (2021)
Determinants of left atrial reservoir and pump strain and use of atrial strain for evaluation of left ventricular filling pressure
Eur Heart J Cardiovasc Imaging, 23 (1), 61-70
DOI 10.1093/ehjci/jeaa415, PubMed 33496314
Inoue K, Khan FH, Remme EW, Ohte N, García-Izquierdo E, Chetrit M, Moñivas-Palomero V, Mingo-Santos S, Andersen ØS, Gude E, Andreassen AK, Wang TKM, Kikuchi S, Stugaard M, Ha JW, Klein AL, Nagueh SF, Smiseth OA (2021)
Corrigendum to: Determinants of left atrial reservoir and pump strain and use of atrial strain for evaluation of left ventricular filling pressure
Eur Heart J Cardiovasc Imaging, 23 (1), 136
DOI 10.1093/ehjci/jeab194, PubMed 34608485
Kasiakogias A, Rosei EA, Camafort M, Ehret G, Faconti L, Ferreira JP, Brguljan J, Januszewicz A, Kahan T, Manolis A, Tsioufis K, Weber T, von Lueder TG, Smiseth OA, Wachtell K, Kjeldsen SE, Zannad F, Mancia G, Kreutz R (2021)
Hypertension and heart failure with preserved ejection fraction: position paper by the European Society of Hypertension
J Hypertens, 39 (8), 1522-1545
DOI 10.1097/HJH.0000000000002910, PubMed 34102660
Puvrez A, Duchenne J, Gorcsan J, Marwick TH, Smiseth OA, Voigt JU (2021)
Why mechanical dyssynchrony remains relevant to cardiac resynchronization therapy. Letter regarding the article 'Optimized implementation of cardiac resynchronization therapy: a call for action for referral and optimization of care: a joint position statement from the Heart Failure Association (HFA), European Heart Rhythm Association (EHRA), and European Association of Cardiovascular Imaging (EACVI) of the European Society of Cardiology'
Eur J Heart Fail, 23 (5), 843-844
DOI 10.1002/ejhf.2150, PubMed 33704878
Sletten OJ, Aalen JM, Izci H, Duchenne J, Remme EW, Larsen CK, Hopp E, Galli E, Sirnes PA, Kongsgard E, Donal E, Voigt JU, Smiseth OA, Skulstad H (2021)
Lateral Wall Dysfunction Signals Onset of Progressive Heart Failure in Left Bundle Branch Block
JACC Cardiovasc Imaging, 14 (11), 2059-2069
DOI 10.1016/j.jcmg.2021.04.017, PubMed 34147454
Smiseth OA, Baron T, Marino PN, Marwick TH, Flachskampf FA (2021)
Imaging of the left atrium: pathophysiology insights and clinical utility
Eur Heart J Cardiovasc Imaging, 23 (1), 2-13
DOI 10.1093/ehjci/jeab191, PubMed 34601594
Smiseth OA, Donal E, Penicka M, Sletten OJ (2021)
How to measure left ventricular myocardial work by pressure-strain loops
Eur Heart J Cardiovasc Imaging, 22 (3), 259-261
DOI 10.1093/ehjci/jeaa301, PubMed 33257982
Smiseth OA, Maurer G (2021)
Focus on the left atrium in cardiac disease
Eur Heart J Cardiovasc Imaging, 23 (1), 1
DOI 10.1093/ehjci/jeab259, PubMed 34871359
Smiseth OA, Aalen JM (2021)
Right ventricular work: a step forward for non-invasive assessment of right ventricular function
Eur Heart J Cardiovasc Imaging, 22 (2), 153-154
DOI 10.1093/ehjci/jeaa296, PubMed 33279985
Smiseth OA, Aalen JM, Skulstad H (2021)
Heart failure and systolic function: time to leave diagnostics based on ejection fraction?
Eur Heart J, 42 (7), 786-788
DOI 10.1093/eurheartj/ehaa979, PubMed 33454774
Aalen JM, Smiseth OA (2021)
Strain identifies pseudo-normalized right ventricular function in tricuspid regurgitation
Eur Heart J Cardiovasc Imaging, 22 (8), 876-877
DOI 10.1093/ehjci/jeab089, PubMed 34148090
Publications 2020
Andersen ØS, Krogh MR, Boe E, Storsten P, Aalen JM, Larsen CK, Skulstad H, Odland HH, Smiseth OA, Remme EW (2020)
Left bundle branch block increases left ventricular diastolic pressure during tachycardia due to incomplete relaxation
J Appl Physiol (1985), 128 (4), 729-738
DOI 10.1152/japplphysiol.01002.2018, PubMed 31999529
Duchenne J, Aalen JM, Cvijic M, Larsen CK, Galli E, Bézy S, Beela AS, Ünlü S, Pagourelias ED, Winter S, Hopp E, Kongsgård E, Donal E, Fehske W, Smiseth OA, Voigt JU (2020)
Acute redistribution of regional left ventricular work by cardiac resynchronization therapy determines long-term remodelling
Eur Heart J Cardiovasc Imaging, 21 (6), 619-628
DOI 10.1093/ehjci/jeaa003, PubMed 32031587
Gallard A, Hubert A, Smiseth O, Voigt JU, Le Rolle V, Leclercq C, Bidaut A, Galli E, Donal E, Hernandez AI (2020)
Prediction of response to cardiac resynchronization therapy using a multi-feature learning method
Int J Cardiovasc Imaging, 37 (3), 989-998
DOI 10.1007/s10554-020-02083-1, PubMed 33226549
Larsen CK, Aalen JM, Stokke C, Fjeld JG, Kongsgaard E, Duchenne J, Degtiarova G, Gheysens O, Voigt JU, Smiseth OA, Hopp E (2020)
Regional myocardial work by cardiac magnetic resonance and non-invasive left ventricular pressure: a feasibility study in left bundle branch block
Eur Heart J Cardiovasc Imaging, 21 (2), 143-153
DOI 10.1093/ehjci/jez231, PubMed 31599327
Smiseth OA, Inoue K (2020)
The left atrium: a mirror of ventricular systolic and diastolic function
Eur Heart J Cardiovasc Imaging, 21 (3), 270-272
DOI 10.1093/ehjci/jez305, PubMed 31840753
Smiseth OA, Larsen CK (2020)
Finding the "Golden Moment" for TAVR: Look Below the Valve
JACC Cardiovasc Imaging, 13 (12), 2573-2575
DOI 10.1016/j.jcmg.2020.08.018, PubMed 33129727
Storsten P, Aalen JM, Boe E, Remme EW, Gjesdal O, Larsen CK, Andersen ØS, Eriksen M, Kongsgaard E, Duchenne J, Voigt JU, Smiseth OA, Skulstad H (2020)
Mechanical Effects on Right Ventricular Function From Left Bundle Branch Block and Cardiac Resynchronization Therapy
JACC Cardiovasc Imaging, 13 (7), 1475-1484
DOI 10.1016/j.jcmg.2019.11.016, PubMed 31954643
Aalen JM, Donal E, Larsen CK, Duchenne J, Lederlin M, Cvijic M, Hubert A, Voros G, Leclercq C, Bogaert J, Hopp E, Fjeld JG, Penicka M, Linde C, Aalen OO, Kongsgård E, Galli E, Voigt JU, Smiseth OA (2020)
Imaging predictors of response to cardiac resynchronization therapy: left ventricular work asymmetry by echocardiography and septal viability by cardiac magnetic resonance
Eur Heart J, 41 (39), 3813-3823
DOI 10.1093/eurheartj/ehaa603, PubMed 32918449
Publications 2019
Boe E, Skulstad H, Smiseth OA (2019)
Myocardial work by echocardiography: a novel method ready for clinical testing
Eur Heart J Cardiovasc Imaging, 20 (1), 18-20
DOI 10.1093/ehjci/jey156, PubMed 30376059
Boe E, Smiseth OA, Storsten P, Andersen OS, Aalen J, Eriksen M, Krogh MR, Kongsgaard E, Remme EW, Skulstad H (2019)
Left ventricular end-systolic volume is a more sensitive marker of acute response to cardiac resynchronization therapy than contractility indices: insights from an experimental study
Europace, 21 (2), 347-355
DOI 10.1093/europace/euy221, PubMed 30418572
Galli E, Hubert A, Le Rolle V, Hernandez A, Smiseth OA, Mabo P, Leclercq C, Donal E (2019)
Myocardial constructive work and cardiac mortality in resynchronization therapy candidates
Am Heart J, 212, 53-63
DOI 10.1016/j.ahj.2019.02.008, PubMed 30951976
Ha JW, Andersen OS, Smiseth OA (2019)
Diastolic Stress Test: Invasive and Noninvasive Testing
JACC Cardiovasc Imaging, 13 (1 Pt 2), 272-282
DOI 10.1016/j.jcmg.2019.01.037, PubMed 31202741
Karlsen S, Dahlslett T, Grenne B, Sjøli B, Smiseth O, Edvardsen T, Brunvand H (2019)
Global longitudinal strain is a more reproducible measure of left ventricular function than ejection fraction regardless of echocardiographic training
Cardiovasc Ultrasound, 17 (1), 18
DOI 10.1186/s12947-019-0168-9, PubMed 31477137
Kjeldsen SE, von Lueder TG, Smiseth OA, Wachtell K, Mistry N, Westheim AS, Hopper I, Julius S, Pitt B, Reid CM, Devereux RB, Zannad F (2019)
Medical Therapies for Heart Failure With Preserved Ejection Fraction
Hypertension, 75 (1), 23-32
DOI 10.1161/HYPERTENSIONAHA.119.14057, PubMed 31786973
Nagueh SF, Abraham TP, Aurigemma GP, Bax JJ, Beladan C, Browning A, Chamsi-Pasha MA, Delgado V, Derumeaux G, Dolci G, Donal E, Edvardsen T, El Tallawi KC, Ernande L, Esposito R, Flachskampf FA, Galderisi M, Gentry J, Goldstein SA, Harb SC, Hubert A, Hung J, Klein AL, Lancellotti P, Mahmood RZ et al. (2019)
Interobserver Variability in Applying American Society of Echocardiography/European Association of Cardiovascular Imaging 2016 Guidelines for Estimation of Left Ventricular Filling Pressure
Circ Cardiovasc Imaging, 12 (1), e008122
DOI 10.1161/CIRCIMAGING.118.008122, PubMed 30632389
Smiseth OA, Ha JW, Andersen OS, Sletten OJ (2019)
The Authors Reply
JACC Cardiovasc Imaging, 12 (10), 2097-2098
DOI 10.1016/j.jcmg.2019.08.006, PubMed 31601383
Smiseth OA, Kjeldsen SE, Andersen OS, Mistry N, Westheim AS, Skulstad H, Gude E (2019)
Heart Failure with normal ejection fraction
Tidsskr. Nor. Laegeforen., 139 (6), 522-527
Smiseth OA, Kjeldsen SE, Andersen ØS, Mistry N, Westheim AS, Skulstad H, Gude E (2019)
[Heart failure with preserved ejection fraction]
Tidsskr Nor Laegeforen, 139 (6)
DOI 10.4045/tidsskr.18.0523, PubMed 30917641
Sörensen J, Harms HJ, Aalen JM, Baron T, Smiseth OA, Flachskampf FA (2019)
Myocardial Efficiency: A Fundamental Physiological Concept on the Verge of Clinical Impact
JACC Cardiovasc Imaging, 13 (7), 1564-1576
DOI 10.1016/j.jcmg.2019.08.030, PubMed 31864979
Aalen JM, Remme EW, Larsen CK, Andersen OS, Krogh M, Duchenne J, Hopp E, Ross S, Beela AS, Kongsgaard E, Bergsland J, Odland HH, Skulstad H, Opdahl A, Voigt JU, Smiseth OA (2019)
Mechanism of Abnormal Septal Motion in Left Bundle Branch Block: Role of Left Ventricular Wall Interactions and Myocardial Scar
JACC Cardiovasc Imaging, 12 (12), 2402-2413
DOI 10.1016/j.jcmg.2018.11.030, PubMed 30772230
Aalen JM, Smiseth OA (2019)
Editorial commentary: Septal flash - what is behind the flashy name?
Trends Cardiovasc Med, 30 (2), 123-124
DOI 10.1016/j.tcm.2019.04.003, PubMed 31010721
Publications 2018
Edvardsen T, Smiseth OA (2018)
Evaluation of diastolic function by echocardiography: important progression, but issues to be resolved
Eur Heart J Cardiovasc Imaging, 19 (4), 387-388
DOI 10.1093/ehjci/jex319, PubMed 29236972
Galli E, Leclercq C, Hubert A, Bernard A, Smiseth OA, Mabo P, Samset E, Hernandez A, Donal E (2018)
Role of myocardial constructive work in the identification of responders to CRT
Eur Heart J Cardiovasc Imaging, 19 (9), 1010-1018
DOI 10.1093/ehjci/jex191, PubMed 28954293
Nagueh SF, Smiseth OA, Dokainish H, Andersen OS, Abudiab MM, Schutt RC, Kumar A, Gude E, Sato K, Harb SC, Klein AL (2018)
Mean Right Atrial Pressure for Estimation of Left Ventricular Filling Pressure in Patients with Normal Left Ventricular Ejection Fraction: Invasive and Noninvasive Validation
J Am Soc Echocardiogr, 31 (7), 799-806
DOI 10.1016/j.echo.2018.01.025, PubMed 29580694
Smiseth OA (2018)
Need for better diastolic stress test: twistin' time is here?
Eur Heart J Cardiovasc Imaging, 19 (1), 20-22
DOI 10.1093/ehjci/jex307, PubMed 29161382
Smiseth OA, Aalen JM (2018)
Mechanism of harm from left bundle branch block
Trends Cardiovasc Med, 29 (6), 335-342
DOI 10.1016/j.tcm.2018.10.012, PubMed 30401603
Stokke TM, Hasselberg NE, Smedsrud MK, Sarvari SI, Haugaa KH, Smiseth OA, Edvardsen T, Remme EW (2018)
Reply: Interaction Between Longitudinal, Circumferential, and Radial Deformations and Their Contributions to Ejection Fraction
J Am Coll Cardiol, 71 (2), 257-258
DOI 10.1016/j.jacc.2017.10.090, PubMed 29325649
Stokke TM, Haugaa KH, Smiseth OA, Edvardsen T, Remme EW (2018)
Reply: Left Ventricular Twist: An Often Ignored But Crucial Determinant of Left Ventricular Function
J Am Coll Cardiol, 71 (5), 584-585
DOI 10.1016/j.jacc.2017.12.002, PubMed 29406870
Storsten P, Eriksen M, Remme EW, Boe E, Erikssen G, Smiseth OA, Skulstad H (2018)
Dysfunction of the systemic right ventricle after atrial switch: physiological implications of altered septal geometry and load
J Appl Physiol (1985), 125 (5), 1482-1489
DOI 10.1152/japplphysiol.00255.2018, PubMed 30188795
Aalen J, Storsten P, Remme EW, Sirnes PA, Gjesdal O, Larsen CK, Kongsgaard E, Boe E, Skulstad H, Hisdal J, Smiseth OA (2018)
Afterload Hypersensitivity in Patients With Left Bundle Branch Block
JACC Cardiovasc Imaging, 12 (6), 967-977
DOI 10.1016/j.jcmg.2017.11.025, PubMed 29361486
Publications 2017
Andersen OS, Smiseth OA, Dokainish H, Abudiab MM, Schutt RC, Kumar A, Sato K, Harb S, Gude E, Remme EW, Andreassen AK, Ha JW, Xu J, Klein AL, Nagueh SF (2017)
Estimating Left Ventricular Filling Pressure by Echocardiography
J Am Coll Cardiol, 69 (15), 1937-1948
DOI 10.1016/j.jacc.2017.01.058, PubMed 28408024
Andersen OS, Smiseth OA, Dokainish H, Ha JW, Klein AL, Nagueh SF (2017)
Reply: Issues With Estimating "Diastolic Function" and Left Ventricular Filling Pressure Using the New Guidelines
J Am Coll Cardiol, 70 (9), 1198-1199
DOI 10.1016/j.jacc.2017.05.073, PubMed 28838373
Dahlslett T, Karlsen S, Grenne B, Sjøli B, Bendz B, Skulstad H, Smiseth OA, Edvardsen T, Brunvand H (2017)
Intra-Aortic Balloon Pump Optimizes Myocardial Function During Cardiogenic Shock
JACC Cardiovasc Imaging, 11 (3), 512-514
DOI 10.1016/j.jcmg.2017.05.019, PubMed 28823741
Galli E, Leclercq C, Fournet M, Hubert A, Bernard A, Smiseth OA, Mabo P, Samset E, Hernandez A, Donal E (2017)
Value of Myocardial Work Estimation in the Prediction of Response to Cardiac Resynchronization Therapy
J Am Soc Echocardiogr, 31 (2), 220-230
DOI 10.1016/j.echo.2017.10.009, PubMed 29246513
Haugaa KH, Edvardsen T, Smiseth OA (2017)
Mechanical dyssynchrony-resurrected as a flashing and rocking parameter to predict prognosis after cardiac resynchronization therapy
Eur Heart J Cardiovasc Imaging, 18 (10), 1118-1119
DOI 10.1093/ehjci/jex198, PubMed 28984891
Smiseth OA (2017)
Evaluation of left ventricular diastolic function: state of the art after 35 years with Doppler assessment
J Echocardiogr, 16 (2), 55-64
DOI 10.1007/s12574-017-0364-2, PubMed 29236226
Smiseth OA, Nagueh SF, American Society of Echocardiography and European Association of Cardiovascular Imaging Diastology Writing Group (2017)
Letter by Smiseth and Nagueh et al Regarding Article, "Role of Diastolic Stress Testing in the Evaluation for Heart Failure With Preserved Ejection Fraction: A Simultaneous Invasive-Echocardiographic Study"
Circulation, 136 (4), 428-429
DOI 10.1161/CIRCULATIONAHA.117.027881, PubMed 28739815
Stokke TM, Hasselberg NE, Smedsrud MK, Sarvari SI, Haugaa KH, Smiseth OA, Edvardsen T, Remme EW (2017)
Geometry as a Confounder When Assessing Ventricular Systolic Function: Comparison Between Ejection Fraction and Strain
J Am Coll Cardiol, 70 (8), 942-954
DOI 10.1016/j.jacc.2017.06.046, PubMed 28818204
Publications 2016
Flachskampf FA, Biering-Sørensen T, Solomon SD, Duvernoy O, Bjerner T, Smiseth OA (2016)
The Authors Reply
JACC Cardiovasc Imaging, 9 (6), 758-9
DOI 10.1016/j.jcmg.2015.11.015, PubMed 26897672
Nagueh SF, Smiseth OA, Appleton CP, Byrd BF, Dokainish H, Edvardsen T, Flachskampf FA, Gillebert TC, Klein AL, Lancellotti P, Marino P, Oh JK, Alexandru Popescu B, Waggoner AD, Houston, Texas; Oslo, Norway; Phoenix, Arizona; Nashville, Tennessee; Hamilton, Ontario, Canada; Uppsala, Sweden; Ghent and Liège, Belgium; Cleveland, Ohio; Novara, Italy; Rochester, Minnesota; Bucharest, Romania; and St. Louis, Missouri (2016)
Recommendations for the Evaluation of Left Ventricular Diastolic Function by Echocardiography: An Update from the American Society of Echocardiography and the European Association of Cardiovascular Imaging
Eur Heart J Cardiovasc Imaging, 17 (12), 1321-1360
DOI 10.1093/ehjci/jew082, PubMed 27422899
Nagueh SF, Smiseth OA, Appleton CP, Byrd BF, Dokainish H, Edvardsen T, Flachskampf FA, Gillebert TC, Klein AL, Lancellotti P, Marino P, Oh JK, Popescu BA, Waggoner AD (2016)
Recommendations for the Evaluation of Left Ventricular Diastolic Function by Echocardiography: An Update from the American Society of Echocardiography and the European Association of Cardiovascular Imaging
J Am Soc Echocardiogr, 29 (4), 277-314
DOI 10.1016/j.echo.2016.01.011, PubMed 27037982
Smiseth OA (2016)
Exhausted atrial reserve by tissue Doppler echocardiography: a risk marker in heart failure with reduced ejection fraction
Eur Heart J Cardiovasc Imaging, 17 (7), 732-4
DOI 10.1093/ehjci/jew090, PubMed 27145800
Vecera J, Penicka M, Eriksen M, Russell K, Bartunek J, Vanderheyden M, Smiseth OA (2016)
Wasted septal work in left ventricular dyssynchrony: a novel principle to predict response to cardiac resynchronization therapy
Eur Heart J Cardiovasc Imaging, 17 (6), 624-32
DOI 10.1093/ehjci/jew019, PubMed 26921169
Publications 2015
Boe E, Russell K, Eek C, Eriksen M, Remme EW, Smiseth OA, Skulstad H (2015)
Non-invasive myocardial work index identifies acute coronary occlusion in patients with non-ST-segment elevation-acute coronary syndrome
Eur Heart J Cardiovasc Imaging, 16 (11), 1247-55
DOI 10.1093/ehjci/jev078, PubMed 25851329
Erdei T, Aakhus S, Marino P, Paulus WJ, Smiseth OA, Fraser AG (2015)
Pathophysiological rationale and diagnostic targets for diastolic stress testing
Heart, 101 (17), 1355-60
DOI 10.1136/heartjnl-2014-307040, PubMed 26001845
Espe EK, Aronsen JM, Eriksen GS, Zhang L, Smiseth OA, Edvardsen T, Sjaastad I, Eriksen M (2015)
Assessment of regional myocardial work in rats
Circ Cardiovasc Imaging, 8 (2), e002695
DOI 10.1161/CIRCIMAGING.114.002695, PubMed 25673647
Flachskampf FA, Biering-Sørensen T, Solomon SD, Duvernoy O, Bjerner T, Smiseth OA (2015)
Cardiac Imaging to Evaluate Left Ventricular Diastolic Function
JACC Cardiovasc Imaging, 8 (9), 1071-1093
DOI 10.1016/j.jcmg.2015.07.004, PubMed 26381769
Leren IS, Hasselberg NE, Saberniak J, Håland TF, Kongsgård E, Smiseth OA, Edvardsen T, Haugaa KH (2015)
Cardiac Mechanical Alterations and Genotype Specific Differences in Subjects With Long QT Syndrome
JACC Cardiovasc Imaging, 8 (5), 501-510
DOI 10.1016/j.jcmg.2014.12.023, PubMed 25890583
Opdahl A, Helle-Valle T, Skulstad H, Smiseth OA (2015)
Strain, strain rate, torsion, and twist: echocardiographic evaluation
Curr Cardiol Rep, 17 (3), 568
DOI 10.1007/s11886-015-0568-x, PubMed 25676830
Remme EW, Niederer S, Gjesdal O, Russell K, Hyde ER, Smith N, Smiseth OA (2015)
Factors determining the magnitude of the pre-ejection leftward septal motion in left bundle branch block
Europace, 18 (12), 1905-1913
DOI 10.1093/europace/euv381, PubMed 26612883
Sarvari SI, Haugaa KH, Stokke TM, Ansari HZ, Leren IS, Hegbom F, Smiseth OA, Edvardsen T (2015)
Strain echocardiographic assessment of left atrial function predicts recurrence of atrial fibrillation
Eur Heart J Cardiovasc Imaging, 17 (6), 660-7
DOI 10.1093/ehjci/jev185, PubMed 26219297
Smiseth OA (2015)
Pulmonary veins: an important side window into ventricular function
Eur Heart J Cardiovasc Imaging, 16 (11), 1189-90
DOI 10.1093/ehjci/jev149, PubMed 26104961
Smiseth OA, Torp H, Opdahl A, Haugaa KH, Urheim S (2015)
Myocardial strain imaging: how useful is it in clinical decision making?
Eur Heart J, 37 (15), 1196-207
DOI 10.1093/eurheartj/ehv529, PubMed 26508168
Publications 2014
Boe E, Russell K, Remme EW, Gjesdal O, Smiseth OA, Skulstad H (2014)
Cardiac responses to left ventricular pacing in hearts with normal electrical conduction: beneficial effect of improved filling is counteracted by dyssynchrony
Am J Physiol Heart Circ Physiol, 307 (3), H370-8
DOI 10.1152/ajpheart.00089.2014, PubMed 24906920
Cosyns B, Plein S, Nihoyanopoulos P, Smiseth O, Achenbach S, Andrade MJ, Pepi M, Ristic A, Imazio M, Paelinck B, Lancellotti P, European Association of Cardiovascular Imaging (EACVI), European Society of Cardiology Working Group (ESC WG) on Myocardial and Pericardial diseases (2014)
European Association of Cardiovascular Imaging (EACVI) position paper: Multimodality imaging in pericardial disease
Eur Heart J Cardiovasc Imaging, 16 (1), 12-31
DOI 10.1093/ehjci/jeu128, PubMed 25248336
Dahlslett T, Karlsen S, Grenne B, Eek C, Sjøli B, Skulstad H, Smiseth OA, Edvardsen T, Brunvand H (2014)
Early assessment of strain echocardiography can accurately exclude significant coronary artery stenosis in suspected non-ST-segment elevation acute coronary syndrome
J Am Soc Echocardiogr, 27 (5), 512-9
DOI 10.1016/j.echo.2014.01.019, PubMed 24612899
Erdei T, Smiseth OA, Marino P, Fraser AG (2014)
A systematic review of diastolic stress tests in heart failure with preserved ejection fraction, with proposals from the EU-FP7 MEDIA study group
Eur J Heart Fail, 16 (12), 1345-61
DOI 10.1002/ejhf.184, PubMed 25393338
Hasselberg NE, Haugaa KH, Sarvari SI, Gullestad L, Andreassen AK, Smiseth OA, Edvardsen T (2014)
Left ventricular global longitudinal strain is associated with exercise capacity in failing hearts with preserved and reduced ejection fraction
Eur Heart J Cardiovasc Imaging, 16 (2), 217-24
DOI 10.1093/ehjci/jeu277, PubMed 25552469
Senni M, Paulus WJ, Gavazzi A, Fraser AG, Díez J, Solomon SD, Smiseth OA, Guazzi M, Lam CS, Maggioni AP, Tschöpe C, Metra M, Hummel SL, Edelmann F, Ambrosio G, Stewart Coats AJ, Filippatos GS, Gheorghiade M, Anker SD, Levy D, Pfeffer MA, Stough WG, Pieske BM (2014)
New strategies for heart failure with preserved ejection fraction: the importance of targeted therapies for heart failure phenotypes
Eur Heart J, 35 (40), 2797-815
DOI 10.1093/eurheartj/ehu204, PubMed 25104786
Publications 2013
Estensen ME, Beitnes JO, Grindheim G, Aaberge L, Smiseth OA, Henriksen T, Aakhus S (2013)
Altered maternal left ventricular contractility and function during normal pregnancy
Ultrasound Obstet Gynecol, 41 (6), 659-66
DOI 10.1002/uog.12296, PubMed 23001841
Estensen ME, Remme EW, Grindheim G, Smiseth OA, Segers P, Henriksen T, Aakhus S (2013)
Increased arterial stiffness in pre-eclamptic pregnancy at term and early and late postpartum: a combined echocardiographic and tonometric study
Am J Hypertens, 26 (4), 549-56
DOI 10.1093/ajh/hps067, PubMed 23467210
Gillebert TC, Brooks N, Fontes-Carvalho R, Fras Z, Gueret P, Lopez-Sendon J, Salvador MJ, van den Brink RB, Smiseth OA, Griebenow R (2013)
ESC core curriculum for the general cardiologist (2013)
Eur Heart J, 34 (30), 2381-411
DOI 10.1093/eurheartj/eht234, PubMed 23847131
Haugaa KH, Grenne BL, Eek CH, Ersbøll M, Valeur N, Svendsen JH, Florian A, Sjøli B, Brunvand H, Køber L, Voigt JU, Desmet W, Smiseth OA, Edvardsen T (2013)
Strain echocardiography improves risk prediction of ventricular arrhythmias after myocardial infarction
JACC Cardiovasc Imaging, 6 (8), 841-50
DOI 10.1016/j.jcmg.2013.03.005, PubMed 23850251
Russell K, Eriksen M, Aaberge L, Wilhelmsen N, Skulstad H, Gjesdal O, Edvardsen T, Smiseth OA (2013)
Assessment of wasted myocardial work: a novel method to quantify energy loss due to uncoordinated left ventricular contractions
Am J Physiol Heart Circ Physiol, 305 (7), H996-1003
DOI 10.1152/ajpheart.00191.2013, PubMed 23893165
Smiseth OA, Edvardsen T, Skulstad H (2013)
Cardioprotection during chemotherapy: need for faster transfer of knowledge from cardiology to oncology and role for a cardio-oncologist
J Am Coll Cardiol, 61 (23), 2363-4
DOI 10.1016/j.jacc.2013.02.073, PubMed 23583243
Publications 2012
Estensen ME, Grindheim G, Remme EW, Swillens A, Smiseth OA, Segers P, Henriksen T, Aakhus S (2012)
Systemic arterial response and ventriculo-arterial interaction during normal pregnancy
Am J Hypertens, 25 (6), 672-7
DOI 10.1038/ajh.2012.29, PubMed 22460202
Opdahl A, Remme EW, Helle-Valle T, Edvardsen T, Smiseth OA (2012)
Myocardial relaxation, restoring forces, and early-diastolic load are independent determinants of left ventricular untwisting rate
Circulation, 126 (12), 1441-51
DOI 10.1161/CIRCULATIONAHA.111.080861, PubMed 22865889
Russell K, Eriksen M, Aaberge L, Wilhelmsen N, Skulstad H, Remme EW, Haugaa KH, Opdahl A, Fjeld JG, Gjesdal O, Edvardsen T, Smiseth OA (2012)
A novel clinical method for quantification of regional left ventricular pressure-strain loop area: a non-invasive index of myocardial work
Eur Heart J, 33 (6), 724-33
DOI 10.1093/eurheartj/ehs016, PubMed 22315346
Smedsrud MK, Sarvari S, Haugaa KH, Gjesdal O, Ørn S, Aaberge L, Smiseth OA, Edvardsen T (2012)
Duration of myocardial early systolic lengthening predicts the presence of significant coronary artery disease
J Am Coll Cardiol, 60 (12), 1086-93
DOI 10.1016/j.jacc.2012.06.022, PubMed 22939559
Vartdal T, Pettersen E, Helle-Valle T, Lyseggen E, Andersen K, Smith HJ, Aaberge L, Smiseth OA, Edvardsen T (2012)
Identification of viable myocardium in acute anterior infarction using duration of systolic lengthening by tissue Doppler strain: a preliminary study
J Am Soc Echocardiogr, 25 (7), 718-25
DOI 10.1016/j.echo.2012.04.016, PubMed 22622107
von Lueder TG, Gravning J, How OJ, Vinge LE, Ahmed MS, Krobert KA, Levy FO, Larsen TS, Smiseth OA, Aasum E, Attramadal H (2012)
Cardiomyocyte-restricted inhibition of G protein-coupled receptor kinase-3 attenuates cardiac dysfunction after chronic pressure overload
Am J Physiol Heart Circ Physiol, 303 (1), H66-74
DOI 10.1152/ajpheart.00724.2011, PubMed 22542621
Publications 2011
Eek C, Grenne B, Brunvand H, Aakhus S, Endresen K, Smiseth OA, Edvardsen T, Skulstad H (2011)
Postsystolic shortening is a strong predictor of recovery of systolic function in patients with non-ST-elevation myocardial infarction
Eur J Echocardiogr, 12 (7), 483-9
DOI 10.1093/ejechocard/jer055, PubMed 21609975
Gjesdal O, Remme EW, Opdahl A, Skulstad H, Russell K, Kongsgaard E, Edvardsen T, Smiseth OA (2011)
Mechanisms of abnormal systolic motion of the interventricular septum during left bundle-branch block
Circ Cardiovasc Imaging, 4 (3), 264-73
DOI 10.1161/CIRCIMAGING.110.961417, PubMed 21393502
Grenne B, Eek C, Sjøli B, Dahlslett T, Hol PK, Orn S, Skulstad H, Smiseth OA, Edvardsen T, Brunvand H (2011)
Mean strain throughout the heart cycle by longitudinal two-dimensional speckle-tracking echocardiography enables early prediction of infarct size
J Am Soc Echocardiogr, 24 (10), 1118-25
DOI 10.1016/j.echo.2011.06.002, PubMed 21764553
Mor-Avi V, Lang RM, Badano LP, Belohlavek M, Cardim NM, Derumeaux G, Galderisi M, Marwick T, Nagueh SF, Sengupta PP, Sicari R, Smiseth OA, Smulevitz B, Takeuchi M, Thomas JD, Vannan M, Voigt JU, Zamorano JL (2011)
Current and evolving echocardiographic techniques for the quantitative evaluation of cardiac mechanics: ASE/EAE consensus statement on methodology and indications endorsed by the Japanese Society of Echocardiography
J Am Soc Echocardiogr, 24 (3), 277-313
DOI 10.1016/j.echo.2011.01.015, PubMed 21338865
Mor-Avi V, Lang RM, Badano LP, Belohlavek M, Cardim NM, Derumeaux G, Galderisi M, Marwick T, Nagueh SF, Sengupta PP, Sicari R, Smiseth OA, Smulevitz B, Takeuchi M, Thomas JD, Vannan M, Voigt JU, Zamorano JL (2011)
Current and evolving echocardiographic techniques for the quantitative evaluation of cardiac mechanics: ASE/EAE consensus statement on methodology and indications endorsed by the Japanese Society of Echocardiography
Eur J Echocardiogr, 12 (3), 167-205
DOI 10.1093/ejechocard/jer021, PubMed 21385887
Nagueh SF, Appleton CP, Gillebert TC, Marino PN, Oh JK, Smiseth OA, Waggoner AD, Flachskampf FA (2011)
Doppler Classification of Diastolic Dysfunction Reply
J. Am. Soc. Echocardiogr., 24 (8), 932-933
DOI 10.1016/j.echo.2011.05.019
Nagueh SF, Bhatt R, Vivo RP, Krim SR, Sarvari SI, Russell K, Edvardsen T, Smiseth OA, Estep JD (2011)
Echocardiographic evaluation of hemodynamics in patients with decompensated systolic heart failure
Circ Cardiovasc Imaging, 4 (3), 220-7
DOI 10.1161/CIRCIMAGING.111.963496, PubMed 21398512
Remme EW, Opdahl A, Smiseth OA (2011)
Mechanics of left ventricular relaxation, early diastolic lengthening, and suction investigated in a mathematical model
Am J Physiol Heart Circ Physiol, 300 (5), H1678-87
DOI 10.1152/ajpheart.00165.2010, PubMed 21317306
Russell K, Smiseth OA, Gjesdal O, Qvigstad E, Norseng PA, Sjaastad I, Opdahl A, Skulstad H, Edvardsen T, Remme EW (2011)
Mechanism of prolonged electromechanical delay in late activated myocardium during left bundle branch block
Am J Physiol Heart Circ Physiol, 301 (6), H2334-43
DOI 10.1152/ajpheart.00644.2011, PubMed 21984549
Sarvari SI, Haugaa KH, Anfinsen OG, Leren TP, Smiseth OA, Kongsgaard E, Amlie JP, Edvardsen T (2011)
Right ventricular mechanical dispersion is related to malignant arrhythmias: a study of patients with arrhythmogenic right ventricular cardiomyopathy and subclinical right ventricular dysfunction
Eur Heart J, 32 (9), 1089-96
DOI 10.1093/eurheartj/ehr069, PubMed 21406439
Sjøli B, Grenne B, Smiseth OA, Edvardsen T, Brunvand H (2011)
The advantage of global strain compared to left ventricular ejection fraction to predict outcome after acute myocardial infarction
Echocardiography, 28 (5), 556-63
DOI 10.1111/j.1540-8175.2011.01384.x, PubMed 21535118
Smiseth OA, Russell K, Skulstad H (2011)
The role of echocardiography in quantification of left ventricular dyssynchrony: state of the art and future directions
Eur Heart J Cardiovasc Imaging, 13 (1), 61-8
DOI 10.1093/ejechocard/jer243, PubMed 22094237
Publications 2010
Eek C, Grenne B, Brunvand H, Aakhus S, Endresen K, Hol PK, Smith HJ, Smiseth OA, Edvardsen T, Skulstad H (2010)
Strain echocardiography and wall motion score index predicts final infarct size in patients with non-ST-segment-elevation myocardial infarction
Circ Cardiovasc Imaging, 3 (2), 187-94
DOI 10.1161/CIRCIMAGING.109.910521, PubMed 20075142
Eek C, Grenne B, Brunvand H, Aakhus S, Endresen K, Smiseth OA, Edvardsen T, Skulstad H (2010)
Strain echocardiography predicts acute coronary occlusion in patients with non-ST-segment elevation acute coronary syndrome
Eur J Echocardiogr, 11 (6), 501-8
DOI 10.1093/ejechocard/jeq008, PubMed 20185525
Grenne B, Eek C, Sjøli B, Dahlslett T, Uchto M, Hol PK, Skulstad H, Smiseth OA, Edvardsen T, Brunvand H (2010)
Acute coronary occlusion in non-ST-elevation acute coronary syndrome: outcome and early identification by strain echocardiography
Heart, 96 (19), 1550-6
DOI 10.1136/hrt.2009.188391, PubMed 20643662
Grenne B, Eek C, Sjøli B, Skulstad H, Aakhus S, Smiseth OA, Edvardsen T, Brunvand H (2010)
Changes of myocardial function in patients with non-ST-elevation acute coronary syndrome awaiting coronary angiography
Am J Cardiol, 105 (9), 1212-8
DOI 10.1016/j.amjcard.2009.12.036, PubMed 20403468
Haugaa KH, Amlie JP, Berge KE, Leren TP, Smiseth OA, Edvardsen T (2010)
Transmural differences in myocardial contraction in long-QT syndrome: mechanical consequences of ion channel dysfunction
Circulation, 122 (14), 1355-63
DOI 10.1161/CIRCULATIONAHA.110.960377, PubMed 20855658
Haugaa KH, Smedsrud MK, Steen T, Kongsgaard E, Loennechen JP, Skjaerpe T, Voigt JU, Willems R, Smith G, Smiseth OA, Amlie JP, Edvardsen T (2010)
Mechanical dispersion assessed by myocardial strain in patients after myocardial infarction for risk prediction of ventricular arrhythmia
JACC Cardiovasc Imaging, 3 (3), 247-56
DOI 10.1016/j.jcmg.2009.11.012, PubMed 20223421
Remme EW, Smiseth OA (2010)
Comments on point: Counterpoint: Left ventricular volume during diastasis is/is not the physiological in vivo equilibrium volume and is/is not related to diastolic suction
J Appl Physiol (1985), 109 (2), 612
DOI 10.1152/japplphysiol.00558.2010, PubMed 21312417
Russell K, Opdahl A, Remme EW, Gjesdal O, Skulstad H, Kongsgaard E, Edvardsen T, Smiseth OA (2010)
Evaluation of left ventricular dyssynchrony by onset of active myocardial force generation: a novel method that differentiates between electrical and mechanical etiologies
Circ Cardiovasc Imaging, 3 (4), 405-14
DOI 10.1161/CIRCIMAGING.109.905539, PubMed 20494943
Smiseth O, Taylor J (2010)
Spotlight: Otto Smiseth, MD, PhD, FESC, FACC
Circulation, 122 (4), F22-F23
Smiseth O, Taylor J (2010)
Team 2010: Integrated Cardiovascular Function, Oslo University Hospital, Oslo, Norway
Circulation, 122 (4), F24
Publications 2009
Haugaa KH, Edvardsen T, Leren TP, Smiseth OA, Amlie JP (2009)
Abnormal left ventricular relaxation in patients with long QT syndrome: reply
Eur. Heart J., 30 (22), 2814-2815
DOI 10.1093/eurheartj/ehp445
Helle-Valle T, Remme EW, Lyseggen E, Pettersen E, Vartdal T, Opdahl A, Smith HJ, Osman NF, Ihlen H, Edvardsen T, Smiseth OA (2009)
Clinical assessment of left ventricular rotation and strain: a novel approach for quantification of function in infarcted myocardium and its border zones
Am J Physiol Heart Circ Physiol, 297 (1), H257-67
DOI 10.1152/ajpheart.01116.2008, PubMed 19395547
Lyseggen E, Vartdal T, Remme EW, Helle-Valle T, Pettersen E, Opdahl A, Edvardsen T, Smiseth OA (2009)
A novel echocardiographic marker of end systole in the ischemic left ventricle: "tug of war" sign
Am J Physiol Heart Circ Physiol, 296 (3), H645-54
DOI 10.1152/ajpheart.00313.2008, PubMed 19122168
Nagueh SF, Appleton CP, Gillebert TC, Marino PN, Oh JK, Smiseth OA, Waggoner AD, Flachskampf FA, Pellikka PA, Evangelisa A (2009)
Recommendations for the evaluation of left ventricular diastolic function by echocardiography
Eur J Echocardiogr, 10 (2), 165-93
DOI 10.1093/ejechocard/jep007, PubMed 19270053
Nagueh SF, Appleton CP, Gillebert TC, Marino PN, Oh JK, Smiseth OA, Waggoner AD, Flachskampf FA, Pellikka PA, Evangelista A (2009)
Recommendations for the evaluation of left ventricular diastolic function by echocardiography
J Am Soc Echocardiogr, 22 (2), 107-33
DOI 10.1016/j.echo.2008.11.023, PubMed 19187853
Opdahl A, Remme EW, Helle-Valle T, Lyseggen E, Vartdal T, Pettersen E, Edvardsen T, Smiseth OA (2009)
Determinants of left ventricular early-diastolic lengthening velocity: independent contributions from left ventricular relaxation, restoring forces, and lengthening load
Circulation, 119 (19), 2578-86
DOI 10.1161/CIRCULATIONAHA.108.791681, PubMed 19414640
Pettersen E, Fredriksen PM, Urheim S, Thaulow E, Smith HJ, Smevik B, Smiseth O, Andersen K (2009)
Ventricular function in patients with transposition of the great arteries operated with arterial switch
Am J Cardiol, 104 (4), 583-9
DOI 10.1016/j.amjcard.2009.04.029, PubMed 19660616
Remme EW, Lyseggen E, Helle-Valle T, Pettersen E, Ragnarsson A, Ihlen H, Edvardsen T, Smiseth OA, Opdahl A, Vartdal T, Ljosland M (2009)
Response to Letter Regarding Article, "Mechanisms of Preejection and Postejection Velocity Spikes in Left Ventricular Myocardium: Interaction Between Wall Deformation and Valve Events"
Circulation, 119 (6), E205
DOI 10.1161/CIRCULATIONAHA.108.823716
Sjøli B, Ørn S, Grenne B, Vartdal T, Smiseth OA, Edvardsen T, Brunvand H (2009)
Comparison of left ventricular ejection fraction and left ventricular global strain as determinants of infarct size in patients with acute myocardial infarction
J Am Soc Echocardiogr, 22 (11), 1232-8
DOI 10.1016/j.echo.2009.07.027, PubMed 19815383
Smiseth OA, Russell K, Remme EW (2009)
Pacing in heart failure patients with narrow QRS: is there more to gain than resynchronization?
Circulation, 120 (17), 1651-3
DOI 10.1161/CIRCULATIONAHA.109.900381, PubMed 19822804
Publications 2008
Haugaa KH, Edvardsen T, Leren TP, Gran JM, Smiseth OA, Amlie JP (2008)
Left ventricular mechanical dispersion by tissue Doppler imaging: a novel approach for identifying high-risk individuals with long QT syndrome
Eur Heart J, 30 (3), 330-7
DOI 10.1093/eurheartj/ehn466, PubMed 18940888
Opdahl A, Helle-Valle T, Remme EW, Vartdal T, Pettersen E, Lunde K, Edvardsen T, Smiseth OA (2008)
Apical rotation by speckle tracking echocardiography: a simplified bedside index of left ventricular twist
J Am Soc Echocardiogr, 21 (10), 1121-8
DOI 10.1016/j.echo.2008.06.012, PubMed 18760568
Remme EW, Lyseggen E, Helle-Valle T, Opdahl A, Pettersen E, Vartdal T, Ragnarsson A, Ljosland M, Ihlen H, Edvardsen T, Smiseth OA (2008)
Mechanisms of preejection and postejection velocity spikes in left ventricular myocardium: interaction between wall deformation and valve events
Circulation, 118 (4), 373-80
DOI 10.1161/CIRCULATIONAHA.107.748491, PubMed 18606917
Publications 2007
Myhre E, Smiseth OA (2007)
Eksperimentell kardiovaskulær forskning
In Det Norske hjerte: norsk hjertemedisins historie, Universitetsforl., Oslo, S. 283-292
BIBSYS 070830584
Paulus WJ, Flachskampf FA, Smiseth OA, Fraser AG (2007)
How to diagnose diastolic heart failure: a consensus statement on the diagnosis of heart failure with normal left ventricular ejection fraction by the Heart Failure and Echocardiography Associations of the European Society of Cardiology: reply
Eur. Heart J., 28 (21), 2686-2687
DOI 10.1093/eurheartj/ehm380
Paulus WJ, Tschöpe C, Sanderson JE, Rusconi C, Flachskampf FA, Rademakers FE, Marino P, Smiseth OA, De Keulenaer G, Leite-Moreira AF, Borbély A, Edes I, Handoko ML, Heymans S, Pezzali N, Pieske B, Dickstein K, Fraser AG, Brutsaert DL (2007)
How to diagnose diastolic heart failure: a consensus statement on the diagnosis of heart failure with normal left ventricular ejection fraction by the Heart Failure and Echocardiography Associations of the European Society of Cardiology
Eur Heart J, 28 (20), 2539-50
DOI 10.1093/eurheartj/ehm037, PubMed 17428822
Pettersen E, Helle-Valle T, Edvardsen T, Lindberg H, Smith HJ, Smevik B, Smiseth OA, Andersen K (2007)
Contraction pattern of the systemic right ventricle shift from longitudinal to circumferential shortening and absent global ventricular torsion
J Am Coll Cardiol, 49 (25), 2450-6
DOI 10.1016/j.jacc.2007.02.062, PubMed 17599609
Pettersen E, Lindberg H, Smith HJ, Smevik B, Edvardsen T, Smiseth OA, Andersen K (2007)
Left ventricular function in patients with transposition of the great arteries operated with atrial switch
Pediatr Cardiol, 29 (3), 597-603
DOI 10.1007/s00246-007-9156-1, PubMed 18040733
Remme EW, Smiseth OA (2007)
Characteristic strain pattern of moderately ischemic myocardium investigated in a finite element simulation model
LECT NOTES COMPUT SC, 4466, 330-+
Vinge LE, von Lueder TG, Aasum E, Qvigstad E, Gravning JA, How OJ, Edvardsen T, Bjørnerheim R, Ahmed MS, Mikkelsen BW, Oie E, Attramadal T, Skomedal T, Smiseth OA, Koch WJ, Larsen TS, Attramadal H (2007)
Cardiac-restricted expression of the carboxyl-terminal fragment of GRK3 Uncovers Distinct Functions of GRK3 in regulation of cardiac contractility and growth: GRK3 controls cardiac alpha1-adrenergic receptor responsiveness
J Biol Chem, 283 (16), 10601-10
DOI 10.1074/jbc.M708912200, PubMed 18165681
Publications 2006
Amundsen BH, Helle-Valle T, Edvardsen T, Torp H, Crosby J, Lyseggen E, Støylen A, Ihlen H, Lima JA, Smiseth OA, Slørdahl SA (2006)
Noninvasive myocardial strain measurement by speckle tracking echocardiography: validation against sonomicrometry and tagged magnetic resonance imaging
J Am Coll Cardiol, 47 (4), 789-93
DOI 10.1016/j.jacc.2005.10.040, PubMed 16487846
Andreassen AK, Smiseth OA, Simonsen S (2006)
Hjertetransplantasjon i Norge: festskrift til Svein Simonsen på hans 70-års dag
Hjertemedisinsk avd., Rikshospitalet, [Oslo], 125 s.
BIBSYS 060292989
Edvardsen T, Helle-Valle T, Smiseth OA (2006)
Systolic dysfunction in heart failure with normal ejection fraction: speckle-tracking echocardiography
Prog Cardiovasc Dis, 49 (3), 207-14
DOI 10.1016/j.pcad.2006.08.008, PubMed 17084180
Skulstad H, Urheim S, Edvardsen T, Andersen K, Lyseggen E, Vartdal T, Ihlen H, Smiseth OA (2006)
Grading of myocardial dysfunction by tissue Doppler echocardiography: a comparison between velocity, displacement, and strain imaging in acute ischemia
J Am Coll Cardiol, 47 (8), 1672-82
DOI 10.1016/j.jacc.2006.01.051, PubMed 16631008
Smiseth OA, Wang JE (2006)
Infections in surgical intensive care medicine and 30 years of research on organ failure and organ protection: written in tribute to prof. Ansgar O. Aasen on the occasion of his 60th birthday in 2005
Institute for Surgical Research, Rikshospitalet, Oslo, 224 s.
BIBSYS 07051058x
Publications 2005
Helle-Valle T, Crosby J, Edvardsen T, Lyseggen E, Amundsen BH, Smith HJ, Rosen BD, Lima JA, Torp H, Ihlen H, Smiseth OA (2005)
New noninvasive method for assessment of left ventricular rotation: speckle tracking echocardiography
Circulation, 112 (20), 3149-56
DOI 10.1161/CIRCULATIONAHA.104.531558, PubMed 16286606
Hunderi JO, Thompson CR, Smiseth OA (2005)
Deceleration time of systolic pulmonary venous flow: a new clinical marker of left atrial pressure and compliance
J Appl Physiol (1985), 100 (2), 685-9
DOI 10.1152/japplphysiol.00705.2005, PubMed 16239613
Lyseggen E, Rabben SI, Skulstad H, Urheim S, Risoe C, Smiseth OA (2005)
Myocardial acceleration during isovolumic contraction: relationship to contractility
Circulation, 111 (11), 1362-9
DOI 10.1161/01.CIR.0000158432.86860.A6, PubMed 15753217
Lyseggen E, Skulstad H, Helle-Valle T, Vartdal T, Urheim S, Rabben SI, Opdahl A, Ihlen H, Smiseth OA (2005)
Myocardial strain analysis in acute coronary occlusion: a tool to assess myocardial viability and reperfusion
Circulation, 112 (25), 3901-10
DOI 10.1161/CIRCULATIONAHA.105.533372, PubMed 16365210
Nieminen MS, Böhm M, Cowie MR, Drexler H, Filippatos GS, Jondeau G, Hasin Y, Lopez-Sendon J, Mebazaa A, Metra M, Rhodes A, Swedberg K, Priori SG, Garcia MA, Blanc JJ, Budaj A, Cowie MR, Dean V, Deckers J, Burgos EF, Lekakis J, Lindahl B, Mazzotta G, Morais J, Oto A et al. (2005)
Executive summary of the guidelines on the diagnosis and treatment of acute heart failure: the Task Force on Acute Heart Failure of the European Society of Cardiology
Eur Heart J, 26 (4), 384-416
DOI 10.1093/eurheartj/ehi044, PubMed 15681577
Smiseth OA, Remme EW (2005)
Regional left ventricular electric and mechanical activation and relaxation
J Am Coll Cardiol, 47 (1), 173-4
DOI 10.1016/j.jacc.2005.10.039, PubMed 16386682
Swedberg K, Cleland J, Dargie H, Drexler H, Follath F, Komajda M, Smiseth O, Tavazzi L (2005)
The task force for the diagnosis and treatment of chronic heart failure of the european society of cardiology: Guidelines for the diagnosis and treatment of chronic heart failure: Reply
Eur. Heart J., 26 (22), 2473-2474
DOI 10.1093/eurheartj/ehi551
Swedberg K, Cleland J, Dargie H, Drexler H, Follath F, Komajda M, Tavazzi L, Smiseth OA (2005)
[Diagnosis and treatment of chronic heart disease. Guidelines of the European Society of Cardiology. Revision 2005]
Kardiol Pol, 63 (5), 509-43; discussion 544-8
PubMed 16362857
Swedberg K, Cleland J, Dargie H, Drexler H, Follath F, Komajda M, Tavazzi L, Smiseth OA, Gavazzi A, Haverich A, Hoes A, Jaarsma T, Korewicki J, Lévy S, Linde C, López-Sendón JL, Nieminen MS, Piérard L, Remme WJ, Grupo de Trabajo de Diagnóstico y Tratamiento de la Insuficiencia Cardíaca Crónica de la Sociedad Europea de Cardiología, Comité de la ESC para la elaboración de las Guías de Práctica Clínica (2005)
[Guidelines for the Diagnosis and Treatment of Chronic Heart Failure: executive summary (update 2005)]
Rev Esp Cardiol, 58 (9), 1062-92
DOI 10.1157/13078554, PubMed 16185619
Swedberg K, Cleland J, Dargie H, Drexler H, Follath F, Komajda M, Tavazzi L, Smiseth OA, Gavazzi A, Haverich A, Hoes A, Jaarsma T, Korewicki J, Lévy S, Linde C, Lopez-Sendon JL, Nieminen MS, Piérard L, Remme WJ, Task Force for the Diagnosis and Treatment of Chronic Heart Failure of the European Society of Cardiology (2005)
Guidelines for the diagnosis and treatment of chronic heart failure: executive summary (update 2005): The Task Force for the Diagnosis and Treatment of Chronic Heart Failure of the European Society of Cardiology
Eur Heart J, 26 (11), 1115-40
DOI 10.1093/eurheartj/ehi204, PubMed 15901669
Urheim S, Rabben SI, Skulstad H, Lyseggen E, Ihlen H, Smiseth OA (2005)
Regional myocardial work by strain Doppler echocardiography and LV pressure: a new method for quantifying myocardial function
Am J Physiol Heart Circ Physiol, 288 (5), H2375-80
DOI 10.1152/ajpheart.00946.2004, PubMed 15637114
Publications 2004
Brignole M, Alboni P, Benditt DG, Bergfeldt L, Blanc JJ, Thomsen PE, Gert van Dijk J, Fitzpatrick A, Hohnloser S, Janousek J, Kapoor W, Kenny RA, Kulakowski P, Masotti G, Moya A, Raviele A, Sutton R, Theodorakis G, Ungar A, Wieling W, Priori SG, Garcia MA, Budaj A, Cowie M, Deckers J et al. (2004)
Guidelines on management (diagnosis and treatment) of syncope-update 2004. Executive Summary
Eur Heart J, 25 (22), 2054-72
DOI 10.1016/j.ehj.2004.09.004, PubMed 15541843
Galiè N, Torbicki A, Barst R, Dartevelle P, Haworth S, Higenbottam T, Olschewski H, Peacock A, Pietra G, Rubin LJ, Simonneau G, Priori SG, Garcia MA, Blanc JJ, Budaj A, Cowie M, Dean V, Deckers J, Burgos EF, Lekakis J, Lindahl B, Mazzotta G, McGregor K, Morais J, Oto A et al. (2004)
Guidelines on diagnosis and treatment of pulmonary arterial hypertension. The Task Force on Diagnosis and Treatment of Pulmonary Arterial Hypertension of the European Society of Cardiology
Eur Heart J, 25 (24), 2243-78
DOI 10.1016/j.ehj.2004.09.014, PubMed 15589643
Horstkotte D, Follath F, Gutschik E, Lengyel M, Oto A, Pavie A, Soler-Soler J, Thiene G, von Graevenitz A, Priori SG, Garcia MA, Blanc JJ, Budaj A, Cowie M, Dean V, Deckers J, Fernández Burgos E, Lekakis J, Lindahl B, Mazzotta G, Morais J, Oto A, Smiseth OA, Lekakis J, Vahanian A et al. (2004)
Guidelines on prevention, diagnosis and treatment of infective endocarditis executive summary; the task force on infective endocarditis of the European society of cardiology
Eur Heart J, 25 (3), 267-76
DOI 10.1016/j.ehj.2003.11.008, PubMed 14972429
López-Sendón J, Swedberg K, McMurray J, Tamargo J, Maggioni AP, Dargie H, Tendera M, Waagstein F, Kjekshus J, Lechat P, Torp-Pedersen C, Priori SG, Alonso García MA, Blanc JJ, Budaj A, Cowie M, Dean V, Deckers J, Fernández Burgos E, Lekakis J, Lindahl B, Mazzotta G, McGregor K, Morais J, Oto A et al. (2004)
[Expert Consensus document on angiotensin converting enzyme inhibitors in cardiovascular disease]
Rev Esp Cardiol, 57 (12), 1213-32
DOI 10.1157/13069868, PubMed 15617645
Patrono C, Bachmann F, Baigent C, Bode C, De Caterina R, Charbonnier B, Fitzgerald D, Hirsh J, Husted S, Kvasnicka J, Montalescot G, García Rodríguez LA, Verheugt F, Vermylen J, Wallentin L, Priori SG, Alonso Garcia MA, Blanc JJ, Budaj A, Cowie M, Dean V, Deckers J, Fernández Burgos E, Lekakis J, Lindahl B et al. (2004)
Expert consensus document on the use of antiplatelet agents. The task force on the use of antiplatelet agents in patients with atherosclerotic cardiovascular disease of the European society of cardiology
Eur Heart J, 25 (2), 166-81
DOI 10.1016/j.ehj.2003.10.013, PubMed 14720534
Rabben SI, Stergiopulos N, Hellevik LR, Smiseth OA, Slørdahl S, Urheim S, Angelsen B (2004)
An ultrasound-based method for determining pulse wave velocity in superficial arteries
J Biomech, 37 (10), 1615-22
DOI 10.1016/j.jbiomech.2003.12.031, PubMed 15336937
Remme EW, Hunter PJ, Smiseth O, Stevens C, Rabben SI, Skulstad H, Angelsen B (2004)
Development of an in vivo method for determining material properties of passive myocardium
Model. Identif. Control, 25 (4), 237-252
DOI 10.4173/mic.2004.4.3
Remme EW, Hunter PJ, Smiseth O, Stevens C, Rabben SI, Skulstad H, Angelsen BB (2004)
Development of an in vivo method for determining material properties of passive myocardium
J Biomech, 37 (5), 669-78
DOI 10.1016/j.jbiomech.2003.09.023, PubMed 15046996
Smiseth OA, Steg PG, Sipido K, Battler A (2004)
News from the European Society of Cardiology congress in Vienna, August 30 to September 3, 2003
J Am Coll Cardiol, 43 (4), 691-7
DOI 10.1016/j.jacc.2003.11.025, PubMed 14975484
Smiseth OA, Stoylen A, Ihlen H (2004)
Tissue Doppler imaging for the diagnosis of coronary artery disease
Curr Opin Cardiol, 19 (5), 421-9
DOI 10.1097/01.hco.0000135672.79534.e9, PubMed 15316447
von Lueder TG, Kjekshus H, Edvardsen T, ØIe E, Urheim S, Vinge LE, Ahmed MS, Smiseth OA, Attramadal H (2004)
Mechanisms of elevated plasma endothelin-1 in CHF: congestion increases pulmonary synthesis and secretion of endothelin-1
Cardiovasc Res, 63 (1), 41-50
DOI 10.1016/j.cardiores.2004.03.016, PubMed 15194460
Publications 2003
Blomström-Lundqvist C, Scheinman MM, Aliot EM, Alpert JS, Calkins H, Camm AJ, Campbell WB, Haines DE, Kuck KH, Lerman BB, Miller DD, Shaeffer CW, Stevenson WG, Tomaselli GF, Antman EM, Smith SC, Alpert JS, Faxon DP, Fuster V, Gibbons RJ, Gregoratos G, Hiratzka LF, Hunt SA, Jacobs AK, Russell RO et al. (2003)
ACC/AHA/ESC guidelines for the management of patients with supraventricular arrhythmias--executive summary: a report of the American College of Cardiology/American Heart Association Task Force on Practice Guidelines and the European Society of Cardiology Committee for Practice Guidelines (Writing Committee to Develop Guidelines for the Management of Patients With Supraventricular Arrhythmias)
Circulation, 108 (15), 1871-909
DOI 10.1161/01.CIR.0000091380.04100.84, PubMed 14557344
Blomström-Lundqvist C, Scheinman MM, Aliot EM, Alpert JS, Calkins H, Camm AJ, Campbell WB, Haines DE, Kuck KH, Lerman BB, Miller DD, Shaeffer CW, Stevenson WG, Tomaselli GF, Antman EM, Smith SC, Alpert JS, Faxon DP, Fuster V, Gibbons RJ, Gregoratos G, Hiratzka LF, Hunt SA, Jacobs AK, Russell RO et al. (2003)
ACC/AHA/ESC guidelines for the management of patients with supraventricular arrhythmias--executive summary. a report of the American college of cardiology/American heart association task force on practice guidelines and the European society of cardiology committee for practice guidelines (writing committee to develop guidelines for the management of patients with supraventricular arrhythmias) developed in collaboration with NASPE-Heart Rhythm Society
J Am Coll Cardiol, 42 (8), 1493-531
DOI 10.1016/j.jacc.2003.08.013, PubMed 14563598
Deanfield J, Thaulow E, Warnes C, Webb G, Kolbel F, Hoffman A, Sorenson K, Kaemmer H, Thilen U, Bink-Boelkens M, Iserin L, Daliento L, Silove E, Redington A, Vouhe P, Priori S, Alonso MA, Blanc JJ, Budaj A, Cowie M, Deckers J, Fernandez Burgos E, Lekakis J, Lindahl B, Mazzotta G et al. (2003)
Management of grown up congenital heart disease
Eur Heart J, 24 (11), 1035-84
DOI 10.1016/s0195-668x(03)00131-3, PubMed 12868424
Smiseth OA, Ihlen H (2003)
Strain rate imaging: why do we need it?
J Am Coll Cardiol, 42 (9), 1584-6
DOI 10.1016/j.jacc.2003.08.005, PubMed 14607442
Urheim S, Edvardsen T, Steine K, Skulstad H, Lyseggen E, Rodevand O, Smiseth OA (2003)
Postsystolic shortening of ischemic myocardium: a mechanism of abnormal intraventricular filling
Am J Physiol Heart Circ Physiol, 284 (6), H2343-50
DOI 10.1152/ajpheart.00320.2002, PubMed 12574003
Publications 2002
Edvardsen T, Gerber BL, Garot J, Bluemke DA, Lima JA, Smiseth OA (2002)
Quantitative assessment of intrinsic regional myocardial deformation by Doppler strain rate echocardiography in humans: validation against three-dimensional tagged magnetic resonance imaging
Circulation, 106 (1), 50-6
DOI 10.1161/01.cir.0000019907.77526.75, PubMed 12093769
Edvardsen T, Urheim S, Skulstad H, Steine K, Ihlen H, Smiseth OA (2002)
Quantification of left ventricular systolic function by tissue Doppler echocardiography: added value of measuring pre- and postejection velocities in ischemic myocardium
Circulation, 105 (17), 2071-7
DOI 10.1161/01.cir.0000014614.63980.ba, PubMed 11980687
Scott-Douglas NW, Robinson VJ, Smiseth OA, Wright CI, Manyari DE, Smith ER, Tyberg JV (2002)
Effects of acute volume loading and hemorrhage on intestinal vascular capacitance: a mechanism whereby capacitance modulates cardiac output
Can J Cardiol, 18 (5), 515-22
PubMed 12032578
Skulstad H, Edvardsen T, Urheim S, Rabben SI, Stugaard M, Lyseggen E, Ihlen H, Smiseth OA (2002)
Postsystolic shortening in ischemic myocardium: active contraction or passive recoil?
Circulation, 106 (6), 718-24
DOI 10.1161/01.cir.0000024102.55150.b6, PubMed 12163433
Steine K, Stugaard M, Smiseth O (2002)
Mechanisms of diastolic intraventricular regional pressure differences and flow in the inflow and outflow tracts
J Am Coll Cardiol, 40 (5), 983-90
DOI 10.1016/s0735-1097(02)02046-6, PubMed 12225727
Urheim S, Bjørnerheim R, Endresen K, Vatne K, Rabben SI, Sørhus V, Smiseth OA (2002)
Quantification of left ventricular diastolic pressure-volume relations during routine cardiac catheterization by two-dimensional digital echo quantification and left ventricular micromanometer
J Am Soc Echocardiogr, 15 (3), 225-32
DOI 10.1067/mje.2002.118174, PubMed 11875385
Publications 2001
Bjornerheim R, Grogaard HK, Kjekshus H, Attramadal H, Smiseth OA (2001)
High frame rate Doppler echocardiography in the rat: an evaluation of the method
Eur J Echocardiogr, 2 (2), 78-87
DOI 10.1053/euje.2000.0050, PubMed 11911099
Smiseth OA (2001)
Assessment of ventricular diastolic function
Can J Cardiol, 17 (11), 1167-76
PubMed 11726985
Aas M, Eikvar L, Myhre E, Smiseth OA (2001)
[PET--already a useful clinical tool]
Tidsskr Nor Laegeforen, 121 (9), 1156
PubMed 11354902
Publications 2000
Edvardsen T, Aakhus S, Endresen K, Bjomerheim R, Smiseth OA, Ihlen H (2000)
Acute regional myocardial ischemia identified by 2-dimensional multiregion tissue Doppler imaging technique
J Am Soc Echocardiogr, 13 (11), 986-94
DOI 10.1067/mje.2000.108466, PubMed 11093100
Kjekshus H, Risoe C, Scholz T, Smiseth OA (2000)
Methods for assessing hepatic distending pressure and changes in hepatic capacitance in pigs
Am J Physiol Heart Circ Physiol, 279 (4), H1796-803
DOI 10.1152/ajpheart.2000.279.4.H1796, PubMed 11009466
Kjekshus H, Smiseth OA, Klinge R, Oie E, Hystad ME, Attramadal H (2000)
Regulation of ET: pulmonary release of ET contributes to increased plasma ET levels and vasoconstriction in CHF
Am J Physiol Heart Circ Physiol, 278 (4), H1299-310
DOI 10.1152/ajpheart.2000.278.4.H1299, PubMed 10749728
Smiseth OA (2000)
Positronemisjonstomografi (PET) - diagnostisk og klinisk nytteverdi: metodevurdering basert på internasjonal og egen litteraturgransking
In SMM-rapport, Senteret, Oslo, nr 8/2000, 47 s.
BIBSYS 010081003, ISBN 82-14-02180-4
Smiseth OA, Thompson CR (2000)
Atrioventricular filling dynamics, diastolic function and dysfunction
Heart Fail Rev, 5 (4), 291-9
DOI 10.1023/a:1026531511226, PubMed 11498642
Urheim S, Edvardsen T, Torp H, Angelsen B, Smiseth OA (2000)
Myocardial strain by Doppler echocardiography. Validation of a new method to quantify regional myocardial function
Circulation, 102 (10), 1158-64
DOI 10.1161/01.cir.102.10.1158, PubMed 10973846
Publications 1999
Hellevik LR, Segers P, Stergiopulos N, Irgens F, Verdonck P, Thompson CR, Lo K, Miyagishima RT, Smiseth OA (1999)
Mechanism of pulmonary venous pressure and flow waves
Heart Vessels, 14 (2), 67-71
DOI 10.1007/BF02481745, PubMed 10651182
Rodevand O, Bjornerheim R, Edvardsen T, Smiseth OA, Ihlen H (1999)
Diastolic flow pattern in the normal left ventricle
J Am Soc Echocardiogr, 12 (6), 500-7
DOI 10.1016/s0894-7317(99)70087-8, PubMed 10359922
Smiseth OA, Thompson CR, Lohavanichbutr K, Ling H, Abel JG, Miyagishima RT, Lichtenstein SV, Bowering J (1999)
The pulmonary venous systolic flow pulse--its origin and relationship to left atrial pressure
J Am Coll Cardiol, 34 (3), 802-9
DOI 10.1016/s0735-1097(99)00300-9, PubMed 10483963
Steine K, Stugaard M, Smiseth OA (1999)
Mechanisms of retarded apical filling in acute ischemic left ventricular failure
Circulation, 99 (15), 2048-54
DOI 10.1161/01.cir.99.15.2048, PubMed 10209011
Publications 1998
Oie E, Bjønerheim R, Grogaard HK, Kongshaug H, Smiseth OA, Attramadal H (1998)
ET-receptor antagonism, myocardial gene expression, and ventricular remodeling during CHF in rats
Am J Physiol, 275 (3), H868-77
DOI 10.1152/ajpheart.1998.275.3.H868, PubMed 9724291
Saetre T, Gundersen Y, Smiseth OA, Scholz T, Carlsen H, Nordsletten L, Lilleaasen P, Sautner T, Függer R, Aasen AO (1998)
Hepatic oxygen metabolism in porcine endotoxemia: the effect of nitric oxide synthase inhibition
Am J Physiol, 275 (6), G1377-85
DOI 10.1152/ajpgi.1998.275.6.G1377, PubMed 9843775
Smiseth OA, Steine K, Sandbaek G, Stugaard M, Gjolberg T (1998)
Mechanics of intraventricular filling: study of LV early diastolic pressure gradients and flow velocities
Am J Physiol, 275 (3), H1062-9
DOI 10.1152/ajpheart.1998.275.3.H1062, PubMed 9724314
Steine K, Fløgstad T, Stugaard M, Smiseth OA (1998)
Early diastolic intraventricular filling pattern in acute myocardial infarction by color M-mode Doppler echocardiography
J Am Soc Echocardiogr, 11 (2), 119-25
DOI 10.1016/s0894-7317(98)70069-0, PubMed 9517550
Publications 1997
Kjekshus H, Risoe C, Scholz T, Smiseth OA (1997)
Regulation of hepatic vascular volume: contributions from active and passive mechanisms during catecholamine and sodium nitroprusside infusion
Circulation, 96 (12), 4415-23
DOI 10.1161/01.cir.96.12.4415, PubMed 9416912
Oie E, Vinge LE, Tønnessen T, Grøgaard HK, Kjekshus H, Christensen G, Smiseth OA, Attramadal H (1997)
Transient, isopeptide-specific induction of myocardial endothelin-1 mRNA in congestive heart failure in rats
Am J Physiol, 273 (4), H1727-36
DOI 10.1152/ajpheart.1997.273.4.H1727, PubMed 9362237
Tønnessen T, Christensen G, Oie E, Holt E, Kjekshus H, Smiseth OA, Sejersted OM, Attramadal H (1997)
Increased cardiac expression of endothelin-1 mRNA in ischemic heart failure in rats
Cardiovasc Res, 33 (3), 601-10
DOI 10.1016/s0008-6363(96)00266-0, PubMed 9093530
Publications 1996
Bjørnerheim R, Andreassen AK, Nitter-Hauge S, Smith P, Platou ES, Smiseth OA (1996)
[Cardiology education in Norway--does it keep up with the needs?]
Tidsskr Nor Laegeforen, 116 (8), 976-80
PubMed 8650661
Gundersen Y, Saetre T, Scholz T, Carlsen H, Kjekshus H, Smiseth OA, Lilleaasen P, Aasen AO (1996)
The NO donor sodium nitroprusside reverses the negative effects on hepatic arterial flow induced by endotoxin and the NO synthase inhibitor L-NAME
Eur Surg Res, 28 (5), 323-32
DOI 10.1159/000129473, PubMed 8880121
Otterstad JE, Smiseth O, Kjeldsen SE (1996)
Hypertensive left ventricular hypertrophy: pathophysiology, assessment and treatment
Blood Press, 5 (1), 5-15
DOI 10.3109/08037059609062101, PubMed 8777473
Saetre T, Smiseth OA, Scholz T, Carlsen H, Nordsletten L, Fahlstrøm E, Aasen AO (1996)
Nitric oxide synthase inhibition reduces venous return in porcine endotoxemia
Am J Physiol, 271 (4 Pt 2), H1325-32
DOI 10.1152/ajpheart.1996.271.4.H1325, PubMed 8897924
Smiseth OA (1996)
[Can heart failure be diagnosed by hormone tests?]
Tidsskr Nor Laegeforen, 116 (13), 1560-1
PubMed 8685864
Smiseth OA, Horgen E, Eskerud J, Melsom H (1996)
[Physicians' view on drug therapy for hypertension. A questionnaire in the county of Hordaland]
Tidsskr Nor Laegeforen, 116 (13), 1588-90
PubMed 8685872
Smiseth OA, Thompson CR, Ling H, Robinson M, Miyagishima RT (1996)
A potential clinical method for calculating transmural left ventricular filling pressure during positive end-expiratory pressure ventilation: an intraoperative study in humans
J Am Coll Cardiol, 27 (1), 155-60
DOI 10.1016/0735-1097(95)00420-3, PubMed 8522690
Publications 1995
Scott-Douglas NW, Manyari DE, Smiseth OA, Robinson VJ, Wang SY, Smith ER, Tyberg JV (1995)
Measurement of intestinal vascular capacitance in dogs: an application of blood pool scintigraphy
J Appl Physiol (1985), 78 (1), 232-8
DOI 10.1152/jappl.1995.78.1.232, PubMed 7713818
Stugaard M, Smiseth OA, Risøe C, Ihlen H (1995)
Intraventricular early diastolic velocity profile during acute myocardial ischemia: a color M-mode Doppler echocardiographic study
J Am Soc Echocardiogr, 8 (3), 270-9
DOI 10.1016/s0894-7317(05)80037-9, PubMed 7640020
Wang SY, Manyari DE, Scott-Douglas N, Smiseth OA, Smith ER, Tyberg JV (1995)
Splanchnic venous pressure-volume relation during experimental acute ischemic heart failure. Differential effects of hydralazine, enalaprilat, and nitroglycerin
Circulation, 91 (4), 1205-12
DOI 10.1161/01.cir.91.4.1205, PubMed 7850960
Publications 1994
Risöe C, Hall C, Smiseth OA (1994)
Effect of enalaprilat on splanchnic vascular capacitance during acute ischemic heart failure in dogs
Am J Physiol, 266 (6 Pt 2), H2182-9
DOI 10.1152/ajpheart.1994.266.6.H2182, PubMed 8023980
Risöe C, Tan W, Smiseth OA (1994)
Effect of carotid sinus baroreceptor reflex on hepatic and splenic vascular capacitance in vagotomized dogs
Am J Physiol, 266 (4 Pt 2), H1528-33
DOI 10.1152/ajpheart.1994.266.4.H1528, PubMed 8184930
Smiseth OA, Thompson CR, Ling H, Robinson M, Miyagishima RT (1994)
Juxtacardiac pleural pressure during positive end-expiratory pressure ventilation: an intraoperative study in patients with open pericardium
J Am Coll Cardiol, 23 (3), 753-8
DOI 10.1016/0735-1097(94)90764-1, PubMed 8113561
Steen T, Steine K, Smiseth OA, Ihlen H (1994)
Repeatability of colour M-mode Doppler measurements of left ventricular filling
Int J Cardiol, 43 (1), 79-85
DOI 10.1016/0167-5273(94)90094-9, PubMed 8175223
Steen T, Voss BM, Smiseth OA (1994)
Influence of heart rate and left atrial pressure on pulmonary venous flow pattern in dogs
Am J Physiol, 266 (6 Pt 2), H2296-302
DOI 10.1152/ajpheart.1994.266.6.H2296, PubMed 8023990
Stugaard M, Risöe C, Ihlen H, Smiseth OA (1994)
Intracavitary filling pattern in the failing left ventricle assessed by color M-mode Doppler echocardiography
J Am Coll Cardiol, 24 (3), 663-70
DOI 10.1016/0735-1097(94)90012-4, PubMed 8077536
Stugaard M, Steen T, Lundervold A, Smiseth OA, Ihlen H (1994)
Visual assessment of intra ventricular flow from colour M-mode Doppler images
Int J Card Imaging, 10 (4), 279-87
DOI 10.1007/BF01137719, PubMed 7722349
Veddeng OJ, Risøe C, Riddervold F, Smiseth OA (1994)
Selective positive end-expiratory pressure and right ventricular function in dogs
Acta Anaesthesiol Scand, 38 (2), 175-9
DOI 10.1111/j.1399-6576.1994.tb03862.x, PubMed 8171954
Publications 1993
Aursnes I, Osnes JB, Platou ES, Smiseth OA (1993)
[Lipid-lowering medication--indications and possible hazards. Report from a hearing]
Tidsskr Nor Laegeforen, 113 (23), 2930-2
PubMed 8236199
Horgen E, Kristensen R, Smiseth O, Eskerud JR, Melsom H (1993)
[The requirement to use the cheapest synonymous preparation--does it work as intended?]
Tidsskr Nor Laegeforen, 113 (29), 3582-5
PubMed 8273099
Risøe C, Smiseth OA, Rootwelt K, Sire S, Simonsen S (1993)
Effect of nifedipine on splanchnic and pulmonary vascular capacitance
Clin Physiol, 13 (3), 247-55
DOI 10.1111/j.1475-097x.1993.tb00324.x, PubMed 8519160
Smiseth OA, Lødemel K, Riddervold F, Blaha M (1993)
Changes in pulmonary vein flow pattern during volume loading
Cardiovasc Res, 27 (3), 411-5
DOI 10.1093/cvr/27.3.411, PubMed 8490940
Stugaard M, Smiseth OA, Risöe C, Ihlen H (1993)
Intraventricular early diastolic filling during acute myocardial ischemia, assessment by multigated color m-mode Doppler echocardiography
Circulation, 88 (6), 2705-13
DOI 10.1161/01.cir.88.6.2705, PubMed 8252682
Publications 1992
Aksnes J, Nordstrand K, Lindberg H, Christensen O, Vatne K, Smiseth O, Frøysaker T (1992)
Patency of the internal mammary artery used as sequential graft
Scand J Thorac Cardiovasc Surg, 26 (1), 57-9
DOI 10.3109/14017439209099053, PubMed 1529298
Riddervold F, Smiseth OA, Myhre ES (1992)
Effect of the pericardium on atrial systolic function
J Appl Physiol (1985), 73 (4), 1360-5
DOI 10.1152/jappl.1992.73.4.1360, PubMed 1447080
Risöe C, Simonsen S, Rootwelt K, Sire S, Smiseth OA (1992)
Nitroprusside and regional vascular capacitance in patients with severe congestive heart failure
Circulation, 85 (3), 997-1002
DOI 10.1161/01.cir.85.3.997, PubMed 1537136
Veddeng OJ, Myhre ES, Risøe C, Smiseth OA (1992)
Haemodynamic effects of selective positive end-expiratory pressure after unilateral pulmonary hydrochloric acid-aspiration in dogs
Intensive Care Med, 18 (6), 356-61
DOI 10.1007/BF01694364, PubMed 1469162
Veddeng OJ, Myhre ES, Risøe C, Smiseth OA (1992)
Selective positive end-expiratory pressure and intracardiac dimensions in dogs
J Appl Physiol (1985), 73 (5), 2016-20
DOI 10.1152/jappl.1992.73.5.2016, PubMed 1474080
Publications 1991
Riddervold F, Smiseth OA, Bjørnerheim R, Hall C, Risøe C (1991)
The relationship between atrial pressure, atrial dimensions and atrial natriuretic factor during pacing tachycardia in dogs
Acta Anaesthesiol Scand, 35 (8), 731-5
DOI 10.1111/j.1399-6576.1991.tb03380.x, PubMed 1837197
Riddervold F, Smiseth OA, Hall C, Groves G, Risøe C (1991)
Rate-induced increase in plasma atrial natriuretic factor can occur independently of changes in atrial wall stretch
Am J Physiol, 260 (6 Pt 2), H1953-8
DOI 10.1152/ajpheart.1991.260.6.H1953, PubMed 1829336
Riddervold F, Smiseth OA, Hall C, Veddeng O, Hysing E (1991)
Endocrine responses to positive end-expiratory pressure ventilation in patients who have recently undergone heart surgery
Acta Anaesthesiol Scand, 35 (3), 242-6
DOI 10.1111/j.1399-6576.1991.tb03281.x, PubMed 2038932
Riddervold F, Smiseth OA, Risøe C (1991)
The effect of positive end-expiratory pressure ventilation on atrial filling
Acta Anaesthesiol Scand, 35 (5), 448-52
DOI 10.1111/j.1399-6576.1991.tb03326.x, PubMed 1887748
Risöe C, Hall C, Smiseth OA (1991)
Blood volume changes in liver and spleen during cardiogenic shock in dogs
Am J Physiol, 261 (6 Pt 2), H1763-8
DOI 10.1152/ajpheart.1991.261.6.H1763, PubMed 1750533
Risöe C, Hall C, Smiseth OA (1991)
Splanchnic vascular capacitance and positive end-expiratory pressure in dogs
J Appl Physiol (1985), 70 (2), 818-24
DOI 10.1152/jappl.1991.70.2.818, PubMed 2022573
Smiseth OA, Frais MA, Junemann M, Kingma I, Refsum H, Smith ER, Lipton MJ, Tyberg JV (1991)
Left and right ventricular diastolic function during acute pericardial tamponade
Clin Physiol, 11 (1), 61-71
DOI 10.1111/j.1475-097x.1991.tb00654.x, PubMed 2019079
Smiseth OA, Manyari DE, Scott-Douglas NW, Wang Y, Kingma I, Smith ER, Tyberg JV (1991)
The effect of nitroglycerin on pulmonary vascular capacitance in dogs
Am Heart J, 121 (5), 1454-9
DOI 10.1016/0002-8703(91)90152-8, PubMed 1902053
Publications 1990
Aursnes I, Osnes JB, Platou ES, Smiseth OA, Amlie JP (1990)
[Drug therapy of acute coronary syndrome. Summary of a hearing arranged by the Norwegian Cardiologic Society and the Institute of pharmacotherapy]
Tidsskr Nor Laegeforen, 110 (21), 2788-90
PubMed 1977207
Frais MA, Bergman DW, Kingma I, Smiseth OA, Smith ER, Tyberg JV (1990)
The dependence of the time constant of left ventricular isovolumic relaxation (tau) on pericardial pressure
Circulation, 81 (3), 1071-80
DOI 10.1161/01.cir.81.3.1071, PubMed 2306816
Halse J, Harris AG, Kvistborg A, Kjartansson O, Hanssen E, Smiseth O, Djøsland O, Hass G, Jervell J (1990)
A randomized study of SMS 201-995 versus bromocriptine treatment in acromegaly: clinical and biochemical effects
J Clin Endocrinol Metab, 70 (5), 1254-61
DOI 10.1210/jcem-70-5-1254, PubMed 2186055
Kløw NE, Refsum H, Hevrøy O, Smiseth OA (1990)
Effect of intracoronary contrast medium on left ventricular diastolic pressure-volume relationships
Am Heart J, 119 (1), 59-63
DOI 10.1016/s0002-8703(05)80082-1, PubMed 2296875
Myreng Y, Smiseth OA (1990)
Assessment of left ventricular relaxation by Doppler echocardiography. Comparison of isovolumic relaxation time and transmitral flow velocities with time constant of isovolumic relaxation
Circulation, 81 (1), 260-6
DOI 10.1161/01.cir.81.1.260, PubMed 2297830
Myreng Y, Smiseth OA, Risøe C (1990)
Left ventricular filling at elevated diastolic pressures: relationship between transmitral Doppler flow velocities and atrial contribution
Am Heart J, 119 (3 Pt 1), 620-6
DOI 10.1016/s0002-8703(05)80285-6, PubMed 2309604
Robinson VJ, Smiseth OA, Scott-Douglas NW, Smith ER, Tyberg JV, Manyari DE (1990)
Assessment of the splanchnic vascular capacity and capacitance using quantitative equilibrium blood-pool scintigraphy
J Nucl Med, 31 (2), 154-9
PubMed 2156027
Smiseth OA, Veddeng O (1990)
A comparison of changes in esophageal pressure and regional juxtacardiac pressures
J Appl Physiol (1985), 69 (3), 1053-7
DOI 10.1152/jappl.1990.69.3.1053, PubMed 2246152
Veddeng OJ, Hysing ES, Smiseth OA (1990)
Selective positive end-expiratory pressure and cardiac function in dogs
Intensive Care Med, 16 (5), 298-302
DOI 10.1007/BF01706353, PubMed 2212253
Publications 1989
Smiseth OA, Gunnes P, Sand T, Mjøs OD (1989)
Inosine causing insulin release and increased myocardial uptake of carbohydrates relative to free fatty acids in dogs
Clin Physiol, 9 (1), 27-38
DOI 10.1111/j.1475-097x.1989.tb00953.x, PubMed 2650958
Smiseth OA, Riddervold F, Forfang K, Vatne K, Frøysaker T (1989)
[Treatment of unstable angina pectoris]
Tidsskr Nor Laegeforen, 109 (12), 1268-70
PubMed 2525285
Publications 1988
Hall C, Hevrøy O, Kløw NE, Smiseth OA (1988)
Plasma concentrations of atrial natriuretic factor in acute left ventricular failure in the dog
Res Exp Med (Berl), 188 (6), 443-50
DOI 10.1007/BF01852002, PubMed 2976974
Riddervold F, Smiseth OA, Forfang K, Frøysaker T (1988)
Unstable angina pectoris. Experience with an acute revascularization program
Acta Med Scand, 224 (1), 19-23
PubMed 2970766
Smiseth OA, Scott-Douglas NW, Manyari D, Kingma I, Smith ER, Tyberg JV (1988)
Increased pulmonary vascular capacitance with beta-adrenergic receptor stimulation: an experimental study of the effect of isoproterenol on the pulmonary vascular volume-pressure relationship
Can J Physiol Pharmacol, 66 (2), 85-9
DOI 10.1139/y88-016, PubMed 2897236
Publications 1987
Jünemann M, Smiseth OA, Refsum H, Sievers R, Lipton MJ, Carlsson E, Tyberg JV (1987)
Quantification of effect of pericardium on LV diastolic PV relation in dogs
Am J Physiol, 252 (5 Pt 2), H963-8
DOI 10.1152/ajpheart.1987.252.5.H963, PubMed 2437808
Kingma I, Smiseth OA, Frais MA, Smith ER, Tyberg JV (1987)
Left ventricular external constraint: relationship between pericardial, pleural and esophageal pressures during positive end-expiratory pressure and volume loading in dogs
Ann Biomed Eng, 15 (3-4), 331-46
DOI 10.1007/BF02584288, PubMed 3310760
Smiseth OA, Manyari DE, Lima JA, Scott-Douglas NW, Kingma I, Smith ER, Tyberg JV (1987)
Modulation of vascular capacitance by angiotensin and nitroprusside: a mechanism of changes in pericardial pressure
Circulation, 76 (4), 875-83
DOI 10.1161/01.cir.76.4.875, PubMed 3652426
Smiseth OA, Scott-Douglas NW, Thompson CR, Smith ER, Tyberg JV (1987)
Nonuniformity of pericardial surface pressure in dogs
Circulation, 75 (6), 1229-36
DOI 10.1161/01.cir.75.6.1229, PubMed 3568329
Publications 1986
Kingma I, Smiseth OA, Belenkie I, Knudtson ML, MacDonald RP, Tyberg JV, Smith ER (1986)
A mechanism for the nitroglycerin-induced downward shift of the left ventricular diastolic pressure-diameter relation
Am J Cardiol, 57 (8), 673-7
DOI 10.1016/0002-9149(86)90857-x, PubMed 3082176
Lindal S, Smiseth OA, Mjøs OD, Myklebust R, Jørgensen L (1986)
Reversible and irreversible changes in the dog heart during acute left ventricular failure due to experimental multifocal ischaemia
Acta Pathol Microbiol Immunol Scand A, 94 (3), 177-86
DOI 10.1111/j.1699-0463.1986.tb02983.x, PubMed 3728016
Smiseth OA, Frais MA, Kingma I, White AV, Knudtson ML, Cohen JM, Manyari DE, Smith ER, Tyberg JV (1986)
Assessment of pericardial constraint: the relation between right ventricular filling pressure and pericardial pressure measured after pericardiocentesis
J Am Coll Cardiol, 7 (2), 307-14
DOI 10.1016/s0735-1097(86)80496-x, PubMed 3944349
Smiseth OA, Mjøs OD (1986)
Increased left atrial myocardial blood flow during acute ischemic left ventricular failure
Am Heart J, 111 (4), 798-9
DOI 10.1016/0002-8703(86)90123-7, PubMed 3953407
Tyberg JV, Taichman GC, Smith ER, Douglas NW, Smiseth OA, Keon WJ (1986)
The relationship between pericardial pressure and right atrial pressure: an intraoperative study
Circulation, 73 (3), 428-32
DOI 10.1161/01.cir.73.3.428, PubMed 3948353
Publications 1985
Gunnes P, Smiseth OA, Lygren I, Jorde R (1985)
Effects of secretin infusion on myocardial performance and metabolism in the dog
J Cardiovasc Pharmacol, 7 (6), 1183-7
DOI 10.1097/00005344-198511000-00027, PubMed 2418308
Smiseth OA, Frais MA, Kingma I, Smith ER, Tyberg JV (1985)
Assessment of pericardial constraint in dogs
Circulation, 71 (1), 158-64
DOI 10.1161/01.cir.71.1.158, PubMed 3964718
Smiseth OA, Kingma I, Refsum H, Smith ER, Tyberg JV (1985)
The pericardial hypothesis: a mechanism of acute shifts of the left ventricular diastolic pressure-volume relation
Clin Physiol, 5 (5), 403-15
DOI 10.1111/j.1475-097x.1985.tb00771.x, PubMed 3931960
Smiseth OA, Mjøs OD (1985)
Haemodynamic and metabolic consequences of elevated plasma free fatty acids during acute ischaemic left ventricular failure in dogs
Scand J Clin Lab Invest, 45 (6), 515-20
DOI 10.3109/00365518509155252, PubMed 4070953
Publications 1984
Smiseth OA, Refsum H, Junemann M, Sievers RE, Lipton MJ, Carlsson E, Tyberg JV (1984)
Ventricular diastolic pressure-volume shifts during acute ischemic left ventricular failure in dogs
J Am Coll Cardiol, 3 (4), 966-77
DOI 10.1016/s0735-1097(84)80355-1, PubMed 6707361
Smiseth OA, Refsum H, Tyberg JV (1984)
Pericardial pressure assessed by right atrial pressure: a basis for calculation of left ventricular transmural pressure
Am Heart J, 108 (3 Pt 1), 603-5
DOI 10.1016/0002-8703(84)90430-7, PubMed 6433685
Smith ER, Smiseth OA, Kingma I, Manyari D, Belenkie I, Tyberg JV (1984)
Mechanism of action of nitrates. Role of changes in venous capacitance and in the left ventricular diastolic pressure-volume relation
Am J Med, 76 (6A), 14-21
DOI 10.1016/0002-9343(84)91038-6, PubMed 6430073
Publications 1983
Piene H, Smiseth OA, Refsum H, Tyberg JV (1983)
Apparent depression of right ventricular function after selective reduction of left ventricular inotropy: an interpretation of experimental data utilising a computer-based circulatory model
Med Biol Eng Comput, 21 (5), 548-56
DOI 10.1007/BF02442379, PubMed 6633004
Smiseth OA (1983)
Effects of the beta-adrenergic receptor agonist pirbuterol on cardiac performance during acute ischaemic left ventricular failure in dogs
Eur J Pharmacol, 87 (4), 379-86
DOI 10.1016/0014-2999(83)90076-6, PubMed 6133759
Smiseth OA (1983)
Inosine infusion in dogs with acute ischaemic left ventricular failure: favourable effects on myocardial performance and metabolism
Cardiovasc Res, 17 (4), 192-9
DOI 10.1093/cvr/17.4.192, PubMed 6347379
Smiseth OA (1983)
Acute ischemic left ventricular failure: an experimental study in dogs
Tromsø, 1 b. (flere pag.)
BIBSYS 833064088
Smiseth OA, Lindal S, Mjøs OD, Vik-Mo H, Jørgensen L (1983)
Progression of myocardial damage following coronary microembolization in dogs
Acta Pathol Microbiol Immunol Scand A, 91 (2), 115-24
DOI 10.1111/j.1699-0463.1983.tb02735.x, PubMed 6846015
Smiseth OA, Riemersma RA, Steinnes K, Mjøs OD (1983)
Regional blood flow during acute heart failure in dogs. Role of adipose tissue perfusion in regulating plasma-free fatty acids
Scand J Clin Lab Invest, 43 (4), 285-92
PubMed 6635532
Publications 1982
Platou ES, Smiseth OA, Refsum H, Rouleau JL, Chuck LH (1982)
Vasodilator and inotropic effects of the antiarrhythmic drug melperone
J Cardiovasc Pharmacol, 4 (4), 645-51
DOI 10.1097/00005344-198207000-00017, PubMed 6181340
Smiseth OA, Mjøs OD (1982)
A reproducible and stable model of acute ischaemic left ventricular failure in dogs
Clin Physiol, 2 (3), 225-39
DOI 10.1111/j.1475-097x.1982.tb00027.x, PubMed 6889941
Smiseth OA, Refsum H, Vik-Mo H, Mjøs OD (1982)
Effect of hyaluronidase on substrate exchange and blood flow in the ischaemic myocardium of the dog
Clin Physiol, 2 (1), 39-50
DOI 10.1111/j.1475-097x.1982.tb00005.x, PubMed 7201907
Publications 1981
Smiseth OA, Platou ES, Refsum H, Mjøs OD (1981)
Haemodynamic and metabolic effects of the antiarrhythmic drug melperone during acute left ventricular failure in dogs
Cardiovasc Res, 15 (12), 724-30
DOI 10.1093/cvr/15.12.724, PubMed 7326689
Vik-Mo H, Mjøs OD, Smiseth O, Riemersma RA, Oliver MF (1981)
Acute effects of the coronary vasodilator carbocromen on myocardial oxygen consumption, substrate uptake and mechanical performance in intact dogs
Arzneimittelforschung, 31 (7), 1088-91
PubMed 7196756