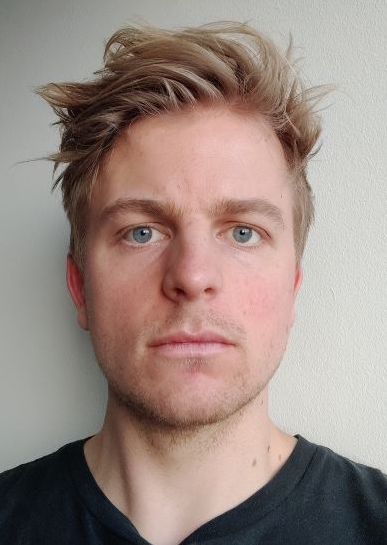 Vetle Frostelid
Vetle Frostelid holds a Bachelor of Science in physics and mathematics from the University of Sydney, and a Master of Science in Computational Science and Engineering from the University of Oslo with a focus on computational fluid dynamics and experimental measurement of flows, culminating in a thesis which investigated the haemodynamics of aneurysms. After ~4 years of working in the medical device and clinical research industries he commenced his current position as PhD Fellow at The Intervention Centre (IVS) - Section for Medical Cybernetics and Image Processing, Oslo University Hospital, working on a Helse Sør-Øst funded project titled "Enhanced Monitoring of Cardiac Function in Cardiac Surgery Patients".
The main objective of the project is to extract clinically useful information from an epicardially attached accelerometer, building on previous research performed by his supervisors Espen W. Remme, Ole Jakob Elle, and Per Steinar Halvorsen which allowed the technology to be patented and led to the foundation of Cardiaccs A/S, an IVS spin-off company currently translating the technology towards clinical usage. Furthermore, the project aims to achieve its objective by utilising AI, including Machine Learning and Deep Learning, using methods which are appropriate for use in a hospital setting and ensure clinical explainability and defined generalisability.
Additionally, he supports the research activities at the Institute of Surgical Research by acting as the operating room engineer responsible for the research equipment used during experimental data acquisition for several other projects.