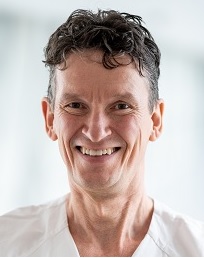 Helge Rootwelt
Chief Consultant; MD, PhD
+47 230 70 922
Education
1995: PhD (Dr. med.), University of Oslo, Norway
1985: Medical Doctor (Cand. med.), University of Oslo, Norway
Affiliation
Research Summary
Doctoral thesis "Studies on the molecular Genetics of tyrosinaemia type I" defended Oct 24th, 1995
Main research interests are Inborn Errors of Metabolism (IEM), Genetic analyses primarily using DNA sequencing, in vitro mutagenesis and gene expression and allele detection using real time PCR analyses in relation to IEM, pharmacogenetics, cognitive function and melanomas and other disorders
Main focus since 2014 is Metabolomics using Liquid Chromatography and High Resolution Mass Spectrometry analyses to establish a robust platform for research and diagnostics in IEM, Clincial Chemistry and in collaborative clinical studies with experts in the relevant fields
Work Experience
Nov 1996-to date: Oslo University Hospital - Rikshospitalet, Oslo, Norway
1996 Aug-Nov: Sonja Henie's Medical Center, Oslo, Norway
Aug 1988-Jul 1996: Oslo University Hospital - Rikshospitalet, Oslo, Norway
Nov 1987-July 1988: Military physician in His Majesty the King's Guard, Norway
1987 Jan-July: Municipality of Meløy, Norway
Jan 1986-Jan 1987: Nordland sentralsykehus, Norway
– Teacher of medicine at the Faculty of Medicine, Oslo University and Oslo Metropolitan University in periods.
– Supervisor of Bachelor, Master and PhD students at the University of Oslo and Oslo Metropolitan University.
– Board Member and Chairman of national and nordic societies in Medical Biochemistry and Clinical Chemistry for periods of time.
– Acting Head of Department and Section leader for periods of time at Department of Clinical Chemistry, Rikshospitalet University Hospital and Department of Medical Biochemistry, Oslo University Hospital for periods of time.
Links
NB: Check out our NEWS PAGE for the latest!
Publications 2023
Farup PG, Rootwelt H, Hestad K (2023)
APOE Polymorphism Is Associated with Changes in the Kynurenine Pathway
Genes (Basel), 14 (10)
DOI 10.3390/genes14101955, PubMed 37895304
Fineide FA, Tashbayev B, Elgstøen KBP, Sandås EM, Rootwelt H, Hynne H, Chen X, Ræder S, Vehof J, Dartt D, Jensen JL, Utheim TP (2023)
Tear and Saliva Metabolomics in Evaporative Dry Eye Disease in Females
Metabolites, 13 (11)
DOI 10.3390/metabo13111125, PubMed 37999221
Hiller JK, Sandås EM, Rootwelt H, Østeby Vassli A, Utheim TP, Moe MC, Elgstøen KBP, Petrovski G (2023)
Ex Vivo Pig Eye Model for Studying Diffusion of Acylcarnitines with Different Physicochemical Properties
J Ocul Pharmacol Ther, 39 (5), 324-331
DOI 10.1089/jop.2022.0159, PubMed 37219540
Skogvold HB, Rootwelt H, Reubsaet L, Elgstøen KBP, Wilson SR (2023)
Dried blood spot analysis with liquid chromatography and mass spectrometry: Trends in clinical chemistry
J Sep Sci, 46 (15), e2300210
DOI 10.1002/jssc.202300210, PubMed 37269205
Publications 2022
Böhm HO, Yazdani M, Sandås EM, Østeby Vassli A, Kristensen E, Rootwelt H, Skogvold HB, Brodtkorb E, Elgstøen KBP (2022)
Global Metabolomics Discovers Two Novel Biomarkers in Pyridoxine-Dependent Epilepsy Caused by ALDH7A1 Deficiency
Int J Mol Sci, 23 (24)
DOI 10.3390/ijms232416061, PubMed 36555701
Dahlberg D, Rummel J, Distante S, De Souza GA, Stensland ME, Mariussen E, Rootwelt H, Voie Ø, Hassel B (2022)
Glioblastoma microenvironment contains multiple hormonal and non-hormonal growth-stimulating factors
Fluids Barriers CNS, 19 (1), 45
DOI 10.1186/s12987-022-00333-z, PubMed 35659255
Farup PG, Jansen A, Hestad K, Aaseth JO, Rootwelt H (2022)
APOE Polymorphism and Endocrine Functions in Subjects with Morbid Obesity Undergoing Bariatric Surgery
Genes (Basel), 13 (2)
DOI 10.3390/genes13020222, PubMed 35205269
Hestad K, Alexander J, Rootwelt H, Aaseth JO (2022)
The Role of Tryptophan Dysmetabolism and Quinolinic Acid in Depressive and Neurodegenerative Diseases
Biomolecules, 12 (7)
DOI 10.3390/biom12070998, PubMed 35883554
Hynne H, Sandås EM, Elgstøen KBP, Rootwelt H, Utheim TP, Galtung HK, Jensen JL (2022)
Saliva Metabolomics in Dry Mouth Patients with Head and Neck Cancer or Sjögren's Syndrome
Cells, 11 (3)
DOI 10.3390/cells11030323, PubMed 35159133
Opstad TB, Farup PG, Rootwelt H, Aaseth JO (2022)
Changes in circulating sirtuin 1 after bariatric surgery
Nutr Metab Cardiovasc Dis, 32 (12), 2858-2864
DOI 10.1016/j.numecd.2022.09.009, PubMed 36404480
Rootwelt H, Elgstøen KBP (2022)
Metabolomics - a new biochemical golden age for personalised medicine
Tidsskr Nor Laegeforen, 142 (6)
DOI 10.4045/tidsskr.22.0034, PubMed 35383452
Aaseth JO, Rootwelt H, Retterstøl K, Hestad K, Farup PG (2022)
Circulating Lipoproteins in Subjects with Morbid Obesity Undergoing Bariatric Surgery with Gastric Bypass or Sleeve Gastrectomy
Nutrients, 14 (12)
DOI 10.3390/nu14122381, PubMed 35745111
Aaseth JO, Rootwelt H, Retterstøl K, Hestad K, Farup PG (2022)
Reply to Paredes et al. Comment on "Aaseth et al. Circulating Lipoproteins in Subjects with Morbid Obesity Undergoing Bariatric Surgery with Gastric Bypass or Sleeve Gastrectomy. Nutrients 2022, 14, 2381"
Nutrients, 15 (1)
DOI 10.3390/nu15010053, PubMed 36615711
Publications 2021
Bendiksen Skogvold H, Yazdani M, Sandås EM, Østeby Vassli A, Kristensen E, Haarr D, Rootwelt H, Elgstøen KBP (2021)
A pioneer study on human 3-nitropropionic acid intoxication: Contributions from metabolomics
J Appl Toxicol, 42 (5), 818-829
DOI 10.1002/jat.4259, PubMed 34725838
Skogvold HB, Sandås EM, Østeby A, Løkken C, Rootwelt H, Rønning PO, Wilson SR, Elgstøen KBP (2021)
Bridging the Polar and Hydrophobic Metabolome in Single-Run Untargeted Liquid Chromatography-Mass Spectrometry Dried Blood Spot Metabolomics for Clinical Purposes
J Proteome Res, 20 (8), 4010-4021
DOI 10.1021/acs.jproteome.1c00326, PubMed 34296888
Wendel K, Pfeiffer HCV, Fugelseth DM, Nestaas E, Domellöf M, Skålhegg BS, Elgstøen KBP, Rootwelt H, Pettersen RD, Pripp AH, Stiris T, Moltu SJ, ImNuT Collaboration Group (2021)
Effects of nutrition therapy on growth, inflammation and metabolism in immature infants: a study protocol of a double-blind randomized controlled trial (ImNuT)
BMC Pediatr, 21 (1), 19
DOI 10.1186/s12887-020-02425-x, PubMed 33407269
Publications 2020
Farup PG, Rootwelt H, Hestad K (2020)
APOE - a genetic marker of comorbidity in subjects with morbid obesity
BMC Med Genet, 21 (1), 146
DOI 10.1186/s12881-020-01082-2, PubMed 32646381
Publications 2019
Yazdani M, Elgstøen KBP, Rootwelt H, Shahdadfar A, Utheim ØA, Utheim TP (2019)
Tear Metabolomics in Dry Eye Disease: A Review
Int J Mol Sci, 20 (15)
DOI 10.3390/ijms20153755, PubMed 31374809
Publications 2016
Bremer S, Bliksrud YT, Rootwelt H, Woldseth B, Tangeraas T, Saeves I, Watle SSV (2016)
Identification of a novel BCKDHA deletion causing maple syrup urine disease
Meta Gene, 10, 86-89
DOI 10.1016/j.mgene.2016.02.004
Publications 2014
Vethe NT, Ali AM, Reine PA, Andersen AM, Bremer S, Line PD, Rootwelt H, Bergan S (2014)
Simultaneous quantification of IMPDH activity and purine bases in lymphocytes using LC-MS/MS: assessment of biomarker responses to mycophenolic acid
Ther Drug Monit, 36 (1), 108-18
DOI 10.1097/FTD.0b013e3182a13900, PubMed 24061448
Publications 2013
Backe PH, Ytre-Arne M, Røhr AK, Brodtkorb E, Fowler B, Rootwelt H, Bjørås M, Mørkrid L (2013)
Novel Deletion Mutation Identified in a Patient with Late-Onset Combined Methylmalonic Acidemia and Homocystinuria, cblC Type
JIMD Rep, 11, 79-85
DOI 10.1007/8904_2013_225, PubMed 23580368
Publications 2012
Bliksrud YT, Brodtkorb E, Backe PH, Woldseth B, Rootwelt H (2012)
Hereditary tyrosinaemia type I in Norway: incidence and three novel small deletions in the fumarylacetoacetase gene
Scand J Clin Lab Invest, 72 (5), 369-73
DOI 10.3109/00365513.2012.676210, PubMed 22554029
Helsing P, Nymoen DA, Rootwelt H, Vårdal M, Akslen LA, Molven A, Andresen PA (2012)
MC1R, ASIP, TYR, and TYRP1 gene variants in a population-based series of multiple primary melanomas
Genes Chromosomes Cancer, 51 (7), 654-61
DOI 10.1002/gcc.21952, PubMed 22447455
Westlye LT, Reinvang I, Rootwelt H, Espeseth T (2012)
Effects of APOE on brain white matter microstructure in healthy adults
Neurology, 79 (19), 1961-9
DOI 10.1212/WNL.0b013e3182735c9c, PubMed 23100402
Publications 2011
Bremer S, Ohlsson A, Brodtkorb E, Rootwelt H, Rootwelt T, Woldseth B, Mørkrid L (2011)
A novel mucopolysaccharidosis type I associated splice site mutation and IDUA splice variants
Mol Genet Metab, 104 (3), 289-94
DOI 10.1016/j.ymgme.2011.07.012, PubMed 21831683
Lillenes MS, Espeseth T, Støen M, Lundervold AJ, Frye SA, Rootwelt H, Reinvang I, Tønjum T (2011)
DNA base excision repair gene polymorphisms modulate human cognitive performance and decline during normal life span
Mech Ageing Dev, 132 (8-9), 449-58
DOI 10.1016/j.mad.2011.08.002, PubMed 21884718
Westlye ET, Lundervold A, Rootwelt H, Lundervold AJ, Westlye LT (2011)
Increased hippocampal default mode synchronization during rest in middle-aged and elderly APOE ε4 carriers: relationships with memory performance
J Neurosci, 31 (21), 7775-83
DOI 10.1523/JNEUROSCI.1230-11.2011, PubMed 21613490
Publications 2010
Brodtkorb E, Strand J, Backe PH, Lund AM, Bjørås M, Rootwelt T, Rootwelt H, Woldseth B, Eide L (2010)
Four novel mutations identified in Norwegian patients result in intermittent maple syrup urine disease when combined with the R301C mutation
Mol Genet Metab, 100 (4), 324-32
DOI 10.1016/j.ymgme.2010.04.017, PubMed 20570198
Espeseth T, Sneve MH, Rootwelt H, Laeng B (2010)
Nicotinic receptor gene CHRNA4 interacts with processing load in attention
PLoS One, 5 (12), e14407
DOI 10.1371/journal.pone.0014407, PubMed 21203548
Espeseth T, Westlye LT, Walhovd KB, Fjell AM, Endestad T, Rootwelt H, Reinvang I (2010)
Apolipoprotein E ε4-related thickening of the cerebral cortex modulates selective attention
Neurobiol Aging, 33 (2), 304-322.e1
DOI 10.1016/j.neurobiolaging.2009.12.027, PubMed 20382449
Reinvang I, Lundervold AJ, Wehling E, Rootwelt H, Espeseth T (2010)
Epistasis between APOE and nicotinic receptor gene CHRNA4 in age related cognitive function and decline
J Int Neuropsychol Soc, 16 (3), 424-32
DOI 10.1017/S1355617710000263, PubMed 20331911
Solaas K, Legry V, Retterstol K, Berg PR, Holven KB, Ferrières J, Amouyel P, Lien S, Romeo J, Valtueña J, Widhalm K, Ruiz JR, Dallongeville J, Tonstad S, Rootwelt H, Halvorsen B, Nenseter MS, Birkeland KI, Thorsby PM, Meirhaeghe A, Nebb HI (2010)
Suggestive evidence of associations between liver X receptor β polymorphisms with type 2 diabetes mellitus and obesity in three cohort studies: HUNT2 (Norway), MONICA (France) and HELENA (Europe)
BMC Med Genet, 11, 144
DOI 10.1186/1471-2350-11-144, PubMed 20939869
Publications 2009
Bremer S, Vethe NT, Rootwelt H, Jørgensen PF, Stenstrøm J, Holdaas H, Midtvedt K, Bergan S (2009)
Mycophenolate pharmacokinetics and pharmacodynamics in belatacept treated renal allograft recipients - a pilot study
J Transl Med, 7, 64
DOI 10.1186/1479-5876-7-64, PubMed 19635156
Espeseth T, Rootwelt H, Reinvang I (2009)
Apolipoprotein E modulates auditory event-related potentials in healthy aging
Neurosci Lett, 459 (2), 91-5
DOI 10.1016/j.neulet.2009.04.053, PubMed 19409447
Reinvang I, Lundervold AJ, Rootwelt H, Wehling E, Espeseth T (2009)
Individual variation in a cholinergic receptor gene modulates attention
Neurosci Lett, 453 (3), 131-4
DOI 10.1016/j.neulet.2009.02.029, PubMed 19429020
Reinvang I, Winjevoll IL, Rootwelt H, Espeseth T (2009)
Working memory deficits in healthy APOE epsilon 4 carriers
Neuropsychologia, 48 (2), 566-73
DOI 10.1016/j.neuropsychologia.2009.10.018, PubMed 19879282
Ystad MA, Lundervold AJ, Wehling E, Espeseth T, Rootwelt H, Westlye LT, Andersson M, Adolfsdottir S, Geitung JT, Fjell AM, Reinvang I, Lundervold A (2009)
Hippocampal volumes are important predictors for memory function in elderly women
BMC Med Imaging, 9, 17
DOI 10.1186/1471-2342-9-17, PubMed 19698138
Publications 2008
Bremer S, Mandla R, Vethe NT, Rasmussen I, Rootwelt H, Line PD, Midtvedt K, Bergan S (2008)
Expression of IMPDH1 and IMPDH2 after transplantation and initiation of immunosuppression
Transplantation, 85 (1), 55-61
DOI 10.1097/01.tp.0000296854.68123.03, PubMed 18192912
Bremer S, Vethe NT, Rootwelt H, Bergan S (2008)
Expression of IMPDH1 is regulated in response to mycophenolate concentration
Int Immunopharmacol, 9 (2), 173-80
DOI 10.1016/j.intimp.2008.10.017, PubMed 19010451
Utheim ØA, Ritland JS, Utheim TP, Espeseth T, Lydersen S, Rootwelt H, Semb SO, Elsås T (2008)
Apolipoprotein E genotype and risk for development of cataract and age-related macular degeneration
Acta Ophthalmol, 86 (4), 401-3
DOI 10.1111/j.1600-0420.2007.01070.x, PubMed 18498549
Vethe NT, Bremer S, Rootwelt H, Bergan S (2008)
Pharmacodynamics of mycophenolic acid in CD4+ cells: a single-dose study of IMPDH and purine nucleotide responses in healthy individuals
Ther Drug Monit, 30 (6), 647-55
DOI 10.1097/FTD.0b013e31818955c3, PubMed 18806697
Publications 2007
Bremer S, Rootwelt H, Bergan S (2007)
Real-time PCR determination of IMPDH1 and IMPDH2 expression in blood cells
Clin Chem, 53 (6), 1023-9
DOI 10.1373/clinchem.2006.081968, PubMed 17463174
Espeseth T, Endestad T, Rootwelt H, Reinvang I (2007)
Nicotine receptor gene CHRNA4 modulates early event-related potentials in auditory and visual oddball target detection tasks
Neuroscience, 147 (4), 974-85
DOI 10.1016/j.neuroscience.2007.04.027, PubMed 17590520
Ritland JS, Utheim TP, Utheim OA, Espeseth T, Lydersen S, Semb SO, Rootwelt H, Elsås T (2007)
Effects of APOE and CHRNA4 genotypes on retinal nerve fibre layer thickness at the optic disc and on risk for developing exfoliation syndrome
Acta Ophthalmol Scand, 85 (3), 257-61
DOI 10.1111/j.1600-0420.2006.00824.x, PubMed 17488453
Saether T, Tran TN, Rootwelt H, Grav HJ, Christophersen BO, Haugen TB (2007)
Essential fatty acid deficiency induces fatty acid desaturase expression in rat epididymis, but not in testis
Reproduction, 133 (2), 467-77
DOI 10.1530/REP-06-00294, PubMed 17307914
Publications 2006
Bergan S, Rootwelt H (2006)
[Customized drugs?]
Tidsskr Nor Laegeforen, 126 (18), 2364
PubMed 16998544
Espeseth T, Greenwood PM, Reinvang I, Fjell AM, Walhovd KB, Westlye LT, Wehling E, Lundervold A, Rootwelt H, Parasuraman R (2006)
Interactive effects of APOE and CHRNA4 on attention and white matter volume in healthy middle-aged and older adults
Cogn Affect Behav Neurosci, 6 (1), 31-43
DOI 10.3758/cabn.6.1.31, PubMed 16869227
Espeseth T, Westlye LT, Fjell AM, Walhovd KB, Rootwelt H, Reinvang I (2006)
Accelerated age-related cortical thinning in healthy carriers of apolipoprotein E epsilon 4
Neurobiol Aging, 29 (3), 329-40
DOI 10.1016/j.neurobiolaging.2006.10.030, PubMed 17161508
Hauge Opdal S, Melien Ø, Rootwelt H, Vege A, Arnestad M, Ole Rognum T (2006)
The G protein beta3 subunit 825C allele is associated with sudden infant death due to infection
Acta Paediatr, 95 (9), 1129-32
DOI 10.1080/08035250600580529, PubMed 16938762
Publications 2003
Saether T, Tran TN, Rootwelt H, Christophersen BO, Haugen TB (2003)
Expression and regulation of delta5-desaturase, delta6-desaturase, stearoyl-coenzyme A (CoA) desaturase 1, and stearoyl-CoA desaturase 2 in rat testis
Biol Reprod, 69 (1), 117-24
DOI 10.1095/biolreprod.102.014035, PubMed 12606372
Publications 2002
Johansen PW, Bergan S, Rootwelt H, Kvittingen EA, Rugstad HE (2002)
[Individualized pharmacotherapy based on cytochrome P-450 (CYP) genotyping]
Tidsskr Nor Laegeforen, 122 (29), 2781-3
PubMed 12523145
Molden E, Johansen PW, Bøe GH, Bergan S, Christensen H, Rugstad HE, Rootwelt H, Reubsaet L, Lehne G (2002)
Pharmacokinetics of diltiazem and its metabolites in relation to CYP2D6 genotype
Clin Pharmacol Ther, 72 (3), 333-42
DOI 10.1067/mcp.2002.127396, PubMed 12235455
Publications 2000
Liestøl K, Kvittingen EA, Rootwelt H, Dunlop O, Goplen AK, Pedersen JC, Brorson SH, Børresen-Dale AL, Myrvang B, Maehlen J (2000)
Association between apolipoprotein E genotypes and cancer risk in patients with acquired immunodeficiency syndrome
Cancer Detect Prev, 24 (5), 496-9
PubMed 11129992
Publications 1997
Dunlop O, Goplen AK, Liestøl K, Myrvang B, Rootwelt H, Christophersen B, Kvittingen EA, Maehlen J (1997)
HIV dementia and apolipoprotein E
Acta Neurol Scand, 95 (5), 315-8
DOI 10.1111/j.1600-0404.1997.tb00217.x, PubMed 9188909
Publications 1996
Rootwelt H, Høie K, Berger R, Kvittingen EA (1996)
Fumarylacetoacetase mutations in tyrosinaemia type I
Hum Mutat, 7 (3), 239-43
DOI 10.1002/(SICI)1098-1004(1996)7:3<239::AID-HUMU8>3.0.CO;2-5, PubMed 8829657
Publications 1995
Rootwelt H (1995)
Studies on the molecular genetics of tyrosinaemia type 1
Institute of Clinical Biochemistry, University of Oslo, Rikshospitalet, [Oslo], 1 b. (flere pag.)
BIBSYS 952247100, ISBN 82-7633-066-5
Publications 1994
Kvittingen EA, Rootwelt H, Berger R, Brandtzaeg P (1994)
Self-induced correction of the genetic defect in tyrosinemia type I
J Clin Invest, 94 (4), 1657-61
DOI 10.1172/JCI117509, PubMed 7929843
Rootwelt H, Berger R, Gray G, Kelly DA, Coşkun T, Kvittingen EA (1994)
Novel splice, missense, and nonsense mutations in the fumarylacetoacetase gene causing tyrosinemia type 1
Am J Hum Genet, 55 (4), 653-8
PubMed 7942842
Rootwelt H, Brodtkorb E, Kvittingen EA (1994)
Identification of a frequent pseudodeficiency mutation in the fumarylacetoacetase gene, with implications for diagnosis of tyrosinemia type I
Am J Hum Genet, 55 (6), 1122-7
PubMed 7977370
Rootwelt H, Chou J, Gahl WA, Berger R, Coşkun T, Brodtkorb E, Kvittingen EA (1994)
Two missense mutations causing tyrosinemia type 1 with presence and absence of immunoreactive fumarylacetoacetase
Hum Genet, 93 (6), 615-9
DOI 10.1007/BF00201558, PubMed 8005583
Rootwelt H, Kristensen T, Berger R, Høie K, Kvittingen EA (1994)
Tyrosinemia type 1--complex splicing defects and a missense mutation in the fumarylacetoacetase gene
Hum Genet, 94 (3), 235-9
DOI 10.1007/BF00208276, PubMed 8076937
Publications 1993
Kvittingen EA, Rootwelt H, Brandtzaeg P, Bergan A, Berger R (1993)
Hereditary tyrosinemia type I. Self-induced correction of the fumarylacetoacetase defect
J Clin Invest, 91 (4), 1816-21
DOI 10.1172/JCI116393, PubMed 8473520
Publications 1992
Kvittingen EA, Rootwelt H, van Dam T, van Faassen H, Berger R (1992)
Hereditary tyrosinemia type I: lack of correlation between clinical findings and amount of immunoreactive fumarylacetoacetase protein
Pediatr Res, 31 (1), 43-6
DOI 10.1203/00006450-199201000-00008, PubMed 1594329
Rootwelt H, Kvittingen EA, Høie K, Agsteribbe E, Hartog M, van Faassen H, Berger R (1992)
The human fumarylacetoacetase gene: characterisation of restriction fragment length polymorphisms and identification of haplotypes in tyrosinemia type 1 and pseudodeficiency
Hum Genet, 89 (2), 229-33
DOI 10.1007/BF00217128, PubMed 1350265