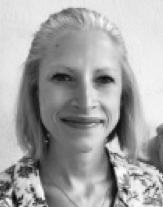 Selma Øverland Lie
Master in Psychology/Doctoral Research Fellow
+47 23 02 73 42
Selma Øverland Lie joined the research team as a PhD candidate in September 2017.
In her doctoral work she investigates risk factors for eating disorders, using data from the "EDGE" study.
Ongoing research
Eating disorders: Genes & environment («EDGE»):The vulnerability for developing eating disorders is caused by both genetic and environmental factors, but our understanding is limited. In the «EDGE» study we are investigating genetic and environmental risk factors (e.g. bullying and trauma) for eating disorders. By collecting saliva samples from participants, we will investigate the genetic variations underlying risk for eating disorders. «EDGE» is currently recruiting participants, read more at www.EDGE-studien.no(in Norwegian). The«EDGE» study is partially funded by a research grant from Health South-East.