Department of Tumor Biology
Department Head: Professor Gunhild M. Mælandsmo, PhD
Vision: To Improve Treatment of Locally Advanced and Metastatic Cancer .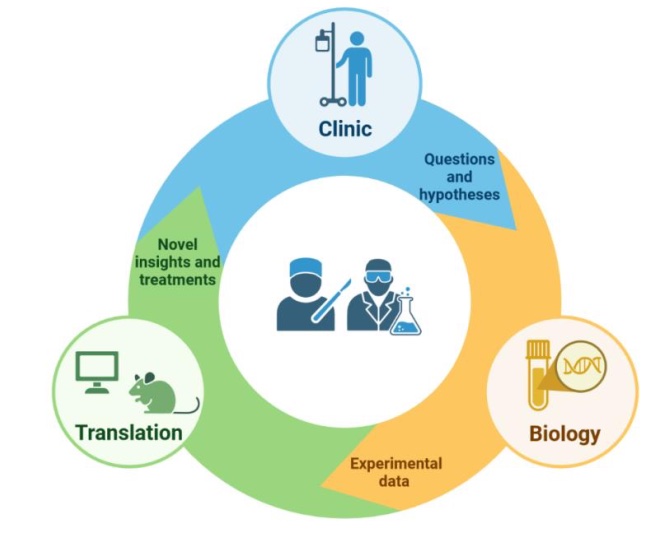 Aims and strategy:
Through basic and translational research in tumor biology and computational science, we aim to improve the molecular understanding of cancer and to identify novel intervention strategies. We base our research on specific clinical needs and knowledge gaps, facilitated by the multidisciplinary interactions between basic researchers and clinicians in shared positions. The goal is to translate our research findings into clinical practice.
Goal: Our goal is to identify candidate biomarkers and therapeutic targets, followed by validation in preclinical models and further translation to clinical trials.
Cultural values: We encourage a culture in the department based on visionary thinking, collaboration, curiosity and quality.
Watch video presentation of our department
Department of Tumour Biology comprises four research groups headed by the follwing leaders:
| | | |
| --- | --- | --- |
| Translational Cancer Therapy | Computational Cancer Genomics and Melanoma Systems Biology | Molecular Biology of Sarcomas |
| Kjersti Flatmark | Eivind Hovig | Jørgen Wesche |
| | Metastasis Biology and Experimental Therapeutics | |
| | G.M. Mælandsmo | |