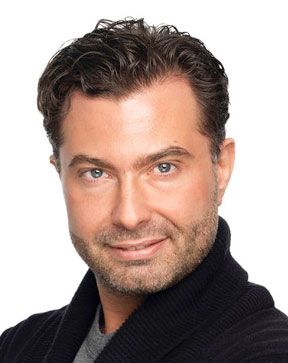 Alfonso Urbanucci
Principal investigator; PhD
Bio:
Dr Urbanucci graduated from the University of Perugia, in Italy, and obtained a PhD in cancer genetics and molecular biology of cancer in Finland, at the University of Tampere, in 2012.
Dr. Urbanucci personal research interest is on the transcriptional and chromatin drivers underpinning prostate cancer progression with the androgen receptor as a focal point. He published a series of papers regarding the molecular effects of the deregulation of the androgen receptor on the chromatin and transcription, and how these effects drive prostate cancer progression.
He then moved to Oslo at the Centre for Molecular Medicine Norway (EMBL partnership), and subsequently at the Oslo University Hospital, where he investigated the mechanism of action of bromodomain inhibitors and derived novel prognostic tools for patient stratification. The work ongoing in this lab is the natural continuation of his work.
Publications 2022
Cao S, Wang JR, Ji S, Yang P, Dai Y, Guo S, Montierth MD, Shen JP, Zhao X, Chen J, Lee JJ, Guerrero PA, Spetsieris N, Engedal N, Taavitsainen S, Yu K, Livingstone J, Bhandari V, Hubert SM, Daw NC, Futreal PA, Efstathiou E, Lim B, Viale A, Zhang J et al. (2022)
Estimation of tumor cell total mRNA expression in 15 cancer types predicts disease progression
Nat Biotechnol, 40 (11), 1624-1633
DOI 10.1038/s41587-022-01342-x, PubMed 35697807
Engedal N, Sønstevold T, Beese CJ, Selladurai S, Melcher T, Simensen JE, Frankel LB, Urbanucci A, Torgersen ML (2022)
Measuring Autophagic Cargo Flux with Keima-Based Probes
Methods Mol Biol, 2445, 99-115
DOI 10.1007/978-1-0716-2071-7_7, PubMed 34972988
Publications 2021
Cangiano M, Grudniewska M, Salji MJ, Nykter M, Jenster G, Urbanucci A, Granchi Z, Janssen B, Hamilton G, Leung HY, Beumer IJ (2021)
Gene Regulation Network Analysis on Human Prostate Orthografts Highlights a Potential Role for the JMJD6 Regulon in Clinical Prostate Cancer
Cancers (Basel), 13 (9)
DOI 10.3390/cancers13092094, PubMed 33925994
Kukkonen K, Taavitsainen S, Huhtala L, Uusi-Makela J, Granberg KJ, Nykter M, Urbanucci A (2021)
Chromatin and Epigenetic Dysregulation of Prostate Cancer Development, Progression, and Therapeutic Response
Cancers (Basel), 13 (13)
DOI 10.3390/cancers13133325, PubMed 34283056
Nakken S, Lilleby W, Switlyk MD, Knudsen KE, Lilleby O, Zhao S, Kaveh F, Ekstrøm PO, Urbanucci A, Hovig E (2021)
The Quandary of DNA-Based Treatment Assessment in De Novo Metastatic Prostate Cancer in the Era of Precision Oncology
J Pers Med, 11 (5)
DOI 10.3390/jpm11050330, PubMed 33922147
Taavitsainen S, Engedal N, Cao S, Handle F, Erickson A, Prekovic S, Wetterskog D, Tolonen T, Vuorinen EM, Kiviaho A, Nätkin R, Häkkinen T, Devlies W, Henttinen S, Kaarijärvi R, Lahnalampi M, Kaljunen H, Nowakowska K, Syvälä H, Bläuer M, Cremaschi P, Claessens F, Visakorpi T, Tammela TLJ, Murtola T et al. (2021)
Single-cell ATAC and RNA sequencing reveal pre-existing and persistent cells associated with prostate cancer relapse
Nat Commun, 12 (1), 5307
DOI 10.1038/s41467-021-25624-1, PubMed 34489465
Publications 2020
Itkonen HM, Poulose N, Steele RE, Martin SES, Levine ZG, Duveau DY, Carelli R, Singh R, Urbanucci A, Loda M, Thomas CJ, Mills IG, Walker S (2020)
Inhibition of O-GlcNAc Transferase Renders Prostate Cancer Cells Dependent on CDK9
Mol Cancer Res, 18 (10), 1512-1521
DOI 10.1158/1541-7786.MCR-20-0339, PubMed 32611550
Kohvakka A, Sattari M, Shcherban A, Annala M, Urbanucci A, Kesseli J, Tammela TLJ, Kivinummi K, Latonen L, Nykter M, Visakorpi T (2020)
AR and ERG drive the expression of prostate cancer specific long noncoding RNAs
Oncogene, 39 (30), 5241-5251
DOI 10.1038/s41388-020-1365-6, PubMed 32555329
Lavelle TJ, Alver TN, Heintz KM, Wernhoff P, Nygaard V, Nakken S, Øy GF, Bøe SL, Urbanucci A, Hovig E (2020)
Dysregulation of MITF Leads to Transformation in MC1R-Defective Melanocytes
Cancers (Basel), 12 (7)
DOI 10.3390/cancers12071719, PubMed 32605315
Pace M, Falappa M, Freschi A, Balzani E, Berteotti C, Lo Martire V, Kaveh F, Hovig E, Zoccoli G, Amici R, Cerri M, Urbanucci A, Tucci V (2020)
Loss of Snord116 impacts lateral hypothalamus, sleep, and food-related behaviors
JCI Insight, 5 (12)
DOI 10.1172/jci.insight.137495, PubMed 32365348
Publications 2019
Braadland PR, Ramberg H, Grytli HH, Urbanucci A, Nielsen HK, Guldvik IJ, Engedal A, Ketola K, Wang W, Svindland A, Mills IG, Bjartell A, Taskén KA (2019)
The β2-Adrenergic Receptor Is a Molecular Switch for Neuroendocrine Transdifferentiation of Prostate Cancer Cells
Mol Cancer Res, 17 (11), 2154-2168
DOI 10.1158/1541-7786.MCR-18-0605, PubMed 31395667
Braadland PR, Urbanucci A (2019)
Chromatin reprogramming as an adaptation mechanism in advanced prostate cancer
Endocr Relat Cancer, 26 (4), R211-R235
DOI 10.1530/ERC-18-0579, PubMed 30844748
Handle F, Prekovic S, Helsen C, Van den Broeck T, Smeets E, Moris L, Eerlings R, Kharraz SE, Urbanucci A, Mills IG, Joniau S, Attard G, Claessens F (2019)
Drivers of AR indifferent anti-androgen resistance in prostate cancer cells
Sci Rep, 9 (1), 13786
DOI 10.1038/s41598-019-50220-1, PubMed 31551480
Itkonen HM, Urbanucci A, Martin SE, Khan A, Mathelier A, Thiede B, Walker S, Mills IG (2019)
High OGT activity is essential for MYC-driven proliferation of prostate cancer cells
Theranostics, 9 (8), 2183-2197
DOI 10.7150/thno.30834, PubMed 31149037
Publications 2018
Gerhauser C, Favero F, Risch T, Simon R, Feuerbach L, Assenov Y, Heckmann D, Sidiropoulos N, Waszak SM, Hübschmann D, Urbanucci A, Girma EG, Kuryshev V, Klimczak LJ, Saini N, Stütz AM, Weichenhan D, Böttcher LM, Toth R, Hendriksen JD, Koop C, Lutsik P, Matzk S, Warnatz HJ, Amstislavskiy V et al. (2018)
Molecular Evolution of Early-Onset Prostate Cancer Identifies Molecular Risk Markers and Clinical Trajectories
Cancer Cell, 34 (6), 996-1011.e8
DOI 10.1016/j.ccell.2018.10.016, PubMed 30537516
Publications 2017
Barfeld SJ, Urbanucci A, Itkonen HM, Fazli L, Hicks JL, Thiede B, Rennie PS, Yegnasubramanian S, DeMarzo AM, Mills IG (2017)
c-Myc Antagonises the Transcriptional Activity of the Androgen Receptor in Prostate Cancer Affecting Key Gene Networks
EBioMedicine, 18, 83-93
DOI 10.1016/j.ebiom.2017.04.006, PubMed 28412251
Itkonen HM, Brown M, Urbanucci A, Tredwell G, Ho Lau C, Barfeld S, Hart C, Guldvik IJ, Takhar M, Heemers HV, Erho N, Bloch K, Davicioni E, Derua R, Waelkens E, Mohler JL, Clarke N, Swinnen JV, Keun HC, Rekvig OP, Mills IG (2017)
Lipid degradation promotes prostate cancer cell survival
Oncotarget, 8 (24), 38264-38275
DOI 10.18632/oncotarget.16123, PubMed 28415728
Kivinummi K, Urbanucci A, Leinonen K, Tammela TLJ, Annala M, Isaacs WB, Bova GS, Nykter M, Visakorpi T (2017)
The expression of AURKA is androgen regulated in castration-resistant prostate cancer
Sci Rep, 7 (1), 17978
DOI 10.1038/s41598-017-18210-3, PubMed 29269934
Urbanucci A, Barfeld SJ, Kytölä V, Itkonen HM, Coleman IM, Vodák D, Sjöblom L, Sheng X, Tolonen T, Minner S, Burdelski C, Kivinummi KK, Kohvakka A, Kregel S, Takhar M, Alshalalfa M, Davicioni E, Erho N, Lloyd P, Karnes RJ, Ross AE, Schaeffer EM, Vander Griend DJ, Knapp S, Corey E et al. (2017)
Androgen Receptor Deregulation Drives Bromodomain-Mediated Chromatin Alterations in Prostate Cancer
Cell Rep, 19 (10), 2045-2059
DOI 10.1016/j.celrep.2017.05.049, PubMed 28591577
Urbanucci A, Mills IG (2017)
Bromodomain-containing proteins in prostate cancer
Mol Cell Endocrinol, 462 (Pt A), 31-40
DOI 10.1016/j.mce.2017.06.007, PubMed 28624514
Zuber V, Bettella F, Witoelar A, PRACTICAL Consortium, CRUK GWAS, BCAC Consortium, TRICL Consortium, Andreassen OA, Mills IG, Urbanucci A (2017)
Bromodomain protein 4 discriminates tissue-specific super-enhancers containing disease-specific susceptibility loci in prostate and breast cancer
BMC Genomics, 18 (1), 270
DOI 10.1186/s12864-017-3620-y, PubMed 28359301
Publications 2016
Fiorito E, Sharma Y, Gilfillan S, Wang S, Singh SK, Satheesh SV, Katika MR, Urbanucci A, Thiede B, Mills IG, Hurtado A (2016)
CTCF modulates Estrogen Receptor function through specific chromatin and nuclear matrix interactions
Nucleic Acids Res, 44 (22), 10588-10602
DOI 10.1093/nar/gkw785, PubMed 27638884
McNair C, Urbanucci A, Comstock CE, Augello MA, Goodwin JF, Launchbury R, Zhao SG, Schiewer MJ, Ertel A, Karnes J, Davicioni E, Wang L, Wang Q, Mills IG, Feng FY, Li W, Carroll JS, Knudsen KE (2016)
Cell cycle-coupled expansion of AR activity promotes cancer progression
Oncogene, 36 (12), 1655-1668
DOI 10.1038/onc.2016.334, PubMed 27669432
Tekpli X, Urbanucci A, Hashim A, Vågbø CB, Lyle R, Kringen MK, Staff AC, Dybedal I, Mills IG, Klungland A, Staerk J (2016)
Changes of 5-hydroxymethylcytosine distribution during myeloid and lymphoid differentiation of CD34+ cells
Epigenetics Chromatin, 9, 21
DOI 10.1186/s13072-016-0070-8, PubMed 27252783
Publications 2015
Barfeld SJ, Fazli L, Persson M, Marjavaara L, Urbanucci A, Kaukoniemi KM, Rennie PS, Ceder Y, Chabes A, Visakorpi T, Mills IG (2015)
Myc-dependent purine biosynthesis affects nucleolar stress and therapy response in prostate cancer
Oncotarget, 6 (14), 12587-602
DOI 10.18632/oncotarget.3494, PubMed 25869206
Khanna A, Rane JK, Kivinummi KK, Urbanucci A, Helenius MA, Tolonen TT, Saramäki OR, Latonen L, Manni V, Pimanda JE, Maitland NJ, Westermarck J, Visakorpi T (2015)
CIP2A is a candidate therapeutic target in clinically challenging prostate cancer cell populations
Oncotarget, 6 (23), 19661-70
DOI 10.18632/oncotarget.3875, PubMed 25965834
Lund K, Dembinski JL, Solberg N, Urbanucci A, Mills IG, Krauss S (2015)
Slug-dependent upregulation of L1CAM is responsible for the increased invasion potential of pancreatic cancer cells following long-term 5-FU treatment
PLoS One, 10 (4), e0123684
DOI 10.1371/journal.pone.0123684, PubMed 25860483
Publications 2014
Barfeld SJ, Itkonen HM, Urbanucci A, Mills IG (2014)
Androgen-regulated metabolism and biosynthesis in prostate cancer
Endocr Relat Cancer, 21 (4), T57-66
DOI 10.1530/ERC-13-0515, PubMed 24497572
Publications 2012
Jalava SE, Urbanucci A, Latonen L, Waltering KK, Sahu B, Jänne OA, Seppälä J, Lähdesmäki H, Tammela TL, Visakorpi T (2012)
Androgen-regulated miR-32 targets BTG2 and is overexpressed in castration-resistant prostate cancer
Oncogene, 31 (41), 4460-71
DOI 10.1038/onc.2011.624, PubMed 22266859
Lehmusvaara S, Erkkilä T, Urbanucci A, Jalava S, Seppälä J, Kaipia A, Kujala P, Lähdesmäki H, Tammela TL, Visakorpi T (2012)
Goserelin and bicalutamide treatments alter the expression of microRNAs in the prostate
Prostate, 73 (1), 101-12
DOI 10.1002/pros.22545, PubMed 22674191
Lehmusvaara S, Erkkilä T, Urbanucci A, Waltering K, Seppälä J, Larjo A, Tuominen VJ, Isola J, Kujala P, Lähdesmäki H, Kaipia A, Tammela TLj, Visakorpi T (2012)
Chemical castration and anti-androgens induce differential gene expression in prostate cancer
J Pathol, 227 (3), 336-45
DOI 10.1002/path.4027, PubMed 22431170
Waltering KK, Urbanucci A, Visakorpi T (2012)
Androgen receptor (AR) aberrations in castration-resistant prostate cancer
Mol Cell Endocrinol, 360 (1-2), 38-43
DOI 10.1016/j.mce.2011.12.019, PubMed 22245783
Publications 2011
Urbanucci A, Marttila S, Jänne OA, Visakorpi T (2011)
Androgen receptor overexpression alters binding dynamics of the receptor to chromatin and chromatin structure
Prostate, 72 (11), 1223-32
DOI 10.1002/pros.22473, PubMed 22212979
Urbanucci A, Sahu B, Seppälä J, Larjo A, Latonen LM, Waltering KK, Tammela TL, Vessella RL, Lähdesmäki H, Jänne OA, Visakorpi T (2011)
Overexpression of androgen receptor enhances the binding of the receptor to the chromatin in prostate cancer
Oncogene, 31 (17), 2153-63
DOI 10.1038/onc.2011.401, PubMed 21909140
Publications 2010
Waltering KK, Porkka KP, Jalava SE, Urbanucci A, Kohonen PJ, Latonen LM, Kallioniemi OP, Jenster G, Visakorpi T (2010)
Androgen regulation of micro-RNAs in prostate cancer
Prostate, 71 (6), 604-14
DOI 10.1002/pros.21276, PubMed 20945501
Publications 2009
Urbanucci A, Myrmel M, Berg I, von Bonsdorff CH, Maunula L (2009)
Potential internalisation of caliciviruses in lettuce
Int J Food Microbiol, 135 (2), 175-8
DOI 10.1016/j.ijfoodmicro.2009.07.036, PubMed 19720414
Publications 2008
Urbanucci A, Waltering KK, Suikki HE, Helenius MA, Visakorpi T (2008)
Androgen regulation of the androgen receptor coregulators
BMC Cancer, 8, 219
DOI 10.1186/1471-2407-8-219, PubMed 18673534