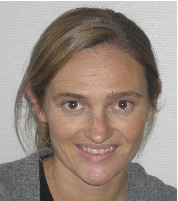 Berte Grimsmo Bøe
Orthopaedic Consultant; MD, PhD
+47 41338451
Born: 080872 in Trondheim, Norway
Address: C.A.Torstensensvei 67, 0377 Oslo
Work: Vestre Viken HF, Ringerike, Norway
Phone work: 32 11 60 00
Phone home: 22 13 84 51
Cell phone: 41 33 84 51
E-mail: berte2@mac.com
Marital status: Married, 3 children

Education :
2001 : Cand. Med. , University of Oslo

Employment history:
2012-now : Orthopaedic Consultant, MD Vestre Viken HF, Ringerike Hospital
2010-2011 : Consultant in Orthopaedics, Oslo University Hospital
2007 : Attended PhD programme at the University of Oslo.
2007-2011 : Orthopaedic resident at Oslo University Hospital, Ullevål
2003-2004 : Teaching medical students in groups twice a week 2 blocks.
2003-2007 : Surgeon resident (LIS) at Diakonhjemmet hospital
2002-2003 :Intern GP; Røa helsesenter
2002-2004 :Intern hospital; Diakonhjemmet hospital
1992-1995 : Employee at Kajalund nursing home (one year full time, later part time)
1990-1993 : Worked in a bar at Hotell Molde
1986-1990 : Worked in the kitchen and bar at a resturant; Kroverten a/s

Interests:
Sports : Cross-country, soccer, track and field.
Children : 1 boy and 2 girls
Culture : Sports, music og travelling.
Berte Bøe is a consultant at the Department of Orthopaedic Surgery at Ringerike Hospital. Berte is a specialist in orthopaedic surgery and her clinical practice is focusing on arthroscopic surgery of the shoulder and knee. During her basic orthopaedic training in Diakonhjemmet Hospital, she started to work with radiostereometry and DXA. She started her PhD thesis on "migration of and bone remodelling around total hip arthroplasty" in 2006. She won the prize "best abstract of a resident" at Nordic Orthopaedic Congress in 2006. From 2007 to 2011 she worked at Oslo University Hospital and joined CIRRO when it was founded. In 2011 she became member of the Norwegian Society for Shoulder and Elbow Surgery.
Project: Bone remodeling and migration after insertion of femoral stems with differen surface coatings. Clinical and experimental studies.

The long-term survival of hip prosthesis is thought to depend partly on osteolysis in the proximal femur after insertion of the prosthesis. There are several studies using dual energy X-ray absorptiometry (DXA) for determining the bone loss after insertion of prosthesis, mainly with uncemented stems.
Most of these studies have used the postoperative measurement as a reference value. The exact time of these postoperative measurements is often not written in the papers and may differ with several days. We performed a study with a reversed hybrid to find out if there was a rapid bone loss post operatively and a following significant difference between such early measurements.
Our results showed that there was no bone loss during the first 14 days after operation. We concluded that all measurements done within 14 days after operation could be used as a reference for later measurements.

Since there has been problems with proximal osteolysis with uncemented stems there is a need to find alternative technologies for fixation of stems, which may retain more bone. Although plasma sprayed HA coatings seem to give good fixation in the femur, alternative coatings which may influence bone mineral density around the prosthesis, and eventually be a carrier for bone active substances could be an advantage. One such coating is the galvanically applied Bonemaster® HA coating. We have carried out the first clinical studies with the Bonemaster® coating. We compare bone remodeling (DXA) and migration (RSA) after insertion of Taperloc uncemented stem with two different hydroxyapatite coatings.

The bone remodeling analysis of proximal femur came up with significantly higher values for bone mineral density in the Bonemaster-group than the HA-group after two years. HA has never been proven to be osteoinductive before, but because of these promising results we performed an animal study to find out if this particular form of HA could be osteoinductive. Titan discs with 4 different surfaces were implanted in rabbit muscles. Bonemaster® on titanium turned out to be osteoinductive.

Head of project: Lars Nordsletten
Publications 2022
Bøe B, Støen RØ, Blich I, Moatshe G, Ludvigsen TC (2022)
Learning Curve for Arthroscopic Shoulder Latarjet Procedure Shows Shorter Operating Time and Fewer Complications with Experience
Arthroscopy, 38 (8), 2391-2398
DOI 10.1016/j.arthro.2022.01.042, PubMed 35157966
Publications 2021
Fraser AN, Bøe B, Fjalestad T, Madsen JE, Röhrl SM (2021)
Stable glenoid component of reverse total shoulder arthroplasty at 2 years as measured with model-based radiostereometric analysis (RSA)
Acta Orthop, 92 (6), 644-650
DOI 10.1080/17453674.2021.1943932, PubMed 34196600
Holtedahl R, Bøe B, Brox JI (2021)
Better Short-Term Outcomes After Rotator Cuff Repair in Studies With Poorer Mean Shoulder Scores and Predominantly Small to Medium-Sized Tears at Baseline: A Systematic Review and Meta-analysis
Arthroscopy, 38 (3), 967-979.e4
DOI 10.1016/j.arthro.2021.08.019, PubMed 34450217
Midtgaard KS, Boe B, Lundgreen K, Wunsche B, Moatshe G (2021)
Anterior shoulder dislocation-assessment and treatment
Tidsskr. Nor. Laegeforen., 141 (11), 1074-1077
Midtgaard KS, Bøe B, Lundgreen K, Wünsche B, Moatshe G (2021)
Anterior shoulder dislocation - assessment and treatment
Tidsskr Nor Laegeforen, 141 (11)
DOI 10.4045/tidsskr.20.0826, PubMed 34423930
Midtgaard KS, Bøe B, Lundgreen K, Wünsche B, Moatshe G (2021)
[Correction: Anterior shoulder dislocation – assessment and treatment]
Tidsskr Nor Laegeforen, 141 (17)
DOI 10.4045/tidsskr.21.0757, PubMed 34813225
Publications 2020
Moatshe G, Bøe B, LaPrade RF (2020)
Editorial Commentary: Early Surgery and Restricted Rehabilitation Are Recommended for High-Grade Acromioclavicular Joint Dislocation
Arthroscopy, 36 (10), 2642-2644
DOI 10.1016/j.arthro.2020.07.039, PubMed 33039039
Skjaker SA, Enger M, Engebretsen L, Brox JI, Bøe B (2020)
Young men in sports are at highest risk of acromioclavicular joint injuries: a prospective cohort study
Knee Surg Sports Traumatol Arthrosc, 29 (7), 2039-2045
DOI 10.1007/s00167-020-05958-x, PubMed 32270265
Publications 2019
Bøe B, Provencher MT, Moatshe BG (2019)
Editorial Commentary: Can Orthopaedic Surgeons Agree on Choice of Procedure for Anterior Shoulder Instability Based on Risk Factors? Personal and Training Biases Confound Our Surgical Decision Making
Arthroscopy, 35 (7), 2026-2028
DOI 10.1016/j.arthro.2019.04.002, PubMed 31272622
Ryösä A, Kukkonen J, Björnsson Hallgren HC, Moosmayer S, Holmgren T, Ranebo M, Bøe B, Äärimaa V, ACCURATE study group (2019)
Acute Cuff Tear Repair Trial (ACCURATE): protocol for a multicentre, randomised, placebo-controlled trial on the efficacy of arthroscopic rotator cuff repair
BMJ Open, 9 (5), e025022
DOI 10.1136/bmjopen-2018-025022, PubMed 31110087
Publications 2015
Flatøy B, Röhrl SM, Bøe B, Nordsletten L (2015)
No medium-term advantage of electrochemical deposition of hydroxyapatite in cementless femoral stems. 5-year RSA and DXA results from a randomized controlled trial
Acta Orthop, 87 (1), 42-7
DOI 10.3109/17453674.2015.1084768, PubMed 26364953
Publications 2012
Bøe BG, Støen RØ, Solberg LB, Reinholt FP, Ellingsen JE, Nordsletten L (2012)
Coating of titanium with hydroxyapatite leads to decreased bone formation: A study in rabbits
Bone Joint Res, 1 (6), 125-30
DOI 10.1302/2046-3758.16.2000050, PubMed 23610682
Publications 2011
Bøe B, Heier T, Nordsletten L (2011)
Measurement of early bone loss around an uncemented femoral stem
Acta Orthop, 82 (3), 321-4
DOI 10.3109/17453674.2011.579519, PubMed 21504344
Publications 2010
Bøe BG, Röhrl SM, Heier T, Snorrason F, Nordsletten L (2010)
A prospective randomized study comparing electrochemically deposited hydroxyapatite and plasma-sprayed hydroxyapatite on titanium stems
Acta Orthop, 82 (1), 13-9
DOI 10.3109/17453674.2010.548027, PubMed 21189109