The Bioinformatics Core Facility's services are contracted on hourly basis. All academic users are charged equally (750 NOK/hr). The VAT is waved for Helse Sør-Øst users.
For each project an initial consultation is done to discuss the users' needs before a research agreement is drafted. The agreement describes overall analysis strategy and deliverables, as well as estimated costs. Please note that any sensitive data requires a TSD project which needs to be organized by the user before BCF can fulfill the agreement.
Do you have questions? Drop by zoom for a informal free consultation on Wednesday between 14.30 to 15.30. Here both Bioinformatics and Genomics Core Facility memebers are present. Due to the current circumstances this service is only made available via Zoom.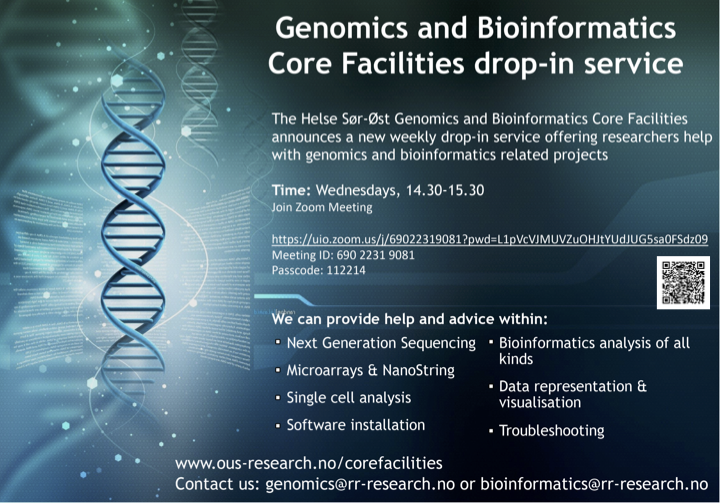 For any further queries, do not hesitate to contact us at bioinformatics@rr-research.no