Molecular characterization of encephalopathies with onset in childhood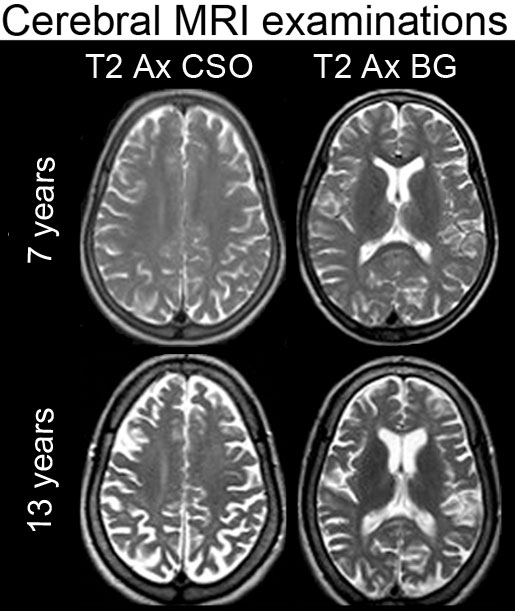 Severe encephalopathies in children are clinically heterogeneous, but life-long morbidity and increased mortality are common features. The genetic bases of these diseases have also been proved to be heterogeneous, however many patients remain without a molecular diagnosis. Our aim is to identify disease-causing genetic variants in patients without a molecular diagnosis, and to perform functional analyses in novel disease genes.
In this project, our collaborator Prof. Petter Strømme (Division of Pediatrics and Adolescent Medicine, OUS/UiO) has included >100 patients from >70 families negative for known lysosomal, mitochondrial, peroxisomal, and amino- and organic acidurias, and other relevant metabolic and degenerative diseases without history of infectious diseases or perinatal hypoxia.
We have performed Whole Exome Sequencing (WES) in family trios followed by filtering of the WES data (population frequency, estimated severity of variants, inheritance pattern). We explore hypotheses about the molecular consequences of the genetic variants detected in vitro in patient cells and in vivo using animal models (such as zebrafish and mice).
So far, we have detected the disease-causing gene variant in about 60% of the families analyzed (Table). This includes >20 novel mutations in previously described disease genes and several disease-causing variants in novel disease genes. In six families, the genetic findings immediately led to a change in treatment options: e.g. diet adjustment, hematopoietic stem cell transplantation, or experimental medication. In one patient with a severe neurodegenerative disease, we identified a mutation in the brain specific T4 transporter protein OATP1C1. The progressive course of the disease appeared to be halted when the patient was treated with the T3 analog Triac (see Figure, Strømme and Groeneweg et al., 2018). These results highlight the translational potential of our project.
In WES-negative families, we have continued Whole Genome Sequencing (WGS) and RNA-sequencing (RNAseq) in order to detect disease-causing variants outside the exome and to detect structural variants. WES, WGS and RNAseq are performed at the Norwegian High-Throughput Sequencing Centre (NSC), and WGS data analysis is done in collaboration with Prof C. Gilissen (Nijmegen, NL).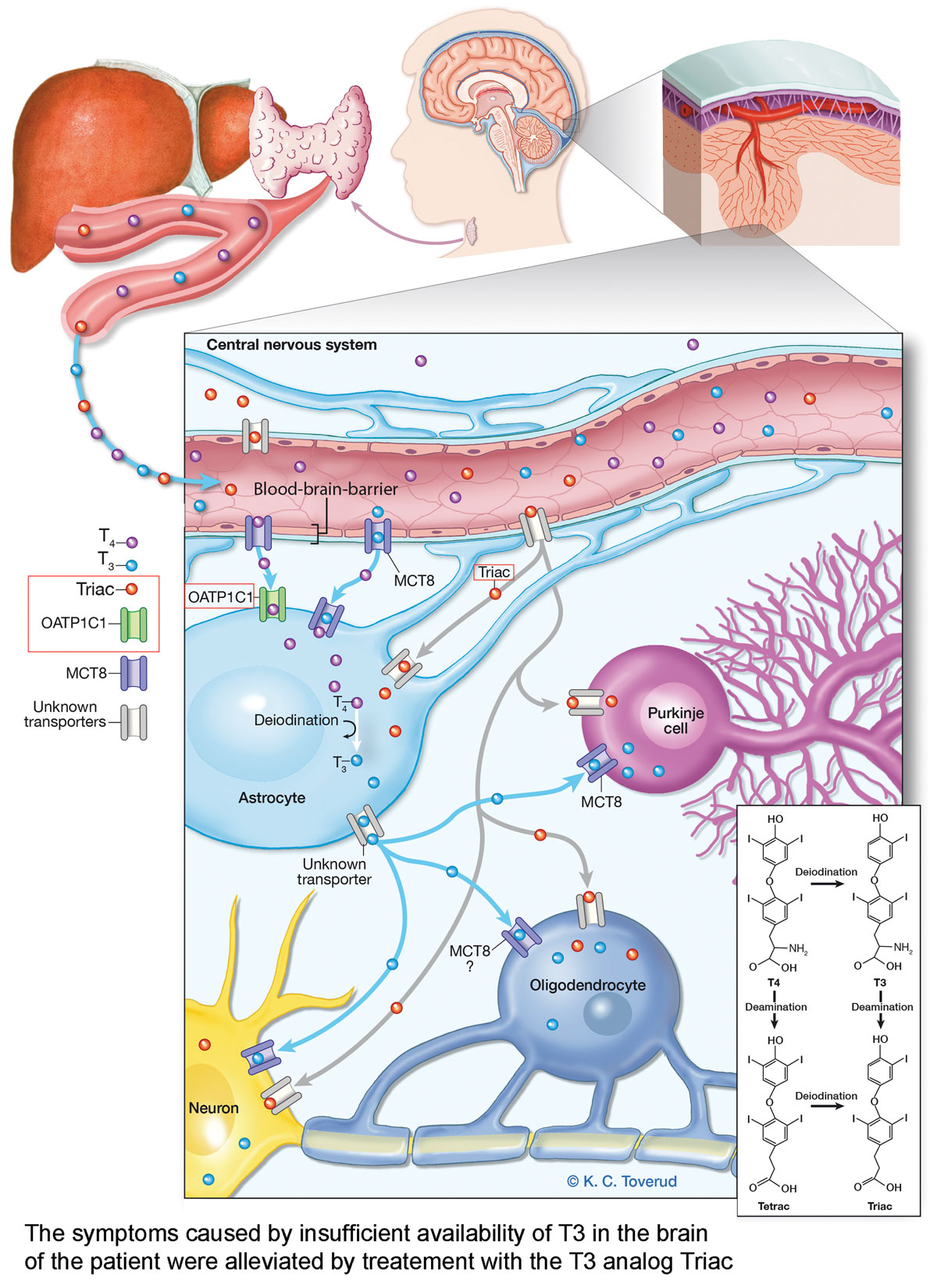 Examples from this work: