Welcome to Mælandsmo's Group:
Metastasis Biology and Experimental Therapeutics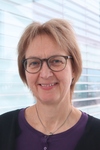 We are studying biological and therapeutic aspects of treatment resistant and metastatic cancer. Our goal is to understand the underlying biological mechanisms involved in cancer spreading and resistance. We aim to use such information to identify novel target or biomarkers and thereby contribute to guide treatment decisions.
In our research we use:
1) preclinical model systems (in vitro, ex vivo, in vivo) to study molecular determinants and test novel therapies.
2) patient material from clinical intervention studies or prospectively collected biobanks to unravel novel targets and biomarkers.
The group is partner in the National Network for Breast Cancer Research. We were also, together with clinical collaborators, responsible for the MetAction clinical study – the first Norwegian clinical trial in precision cancer medicine where targeted treatment was based on identification of actionable targets in metastatic biopsies.