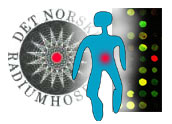 Microarray technology is a priority area at the Norwegian Radium Hospital since 1999. This local effort has been headed by Ola Myklebost, and has resulted in a core facility that produces human spotted microarrays for local and external users.
More about the DNR Microarray Project
The new RR/UiO Facility offers extended services using also commercial array technology.
See the RR/UiO Core Facility web page