14th Annual Norwegian Stem Cell Networking Meeting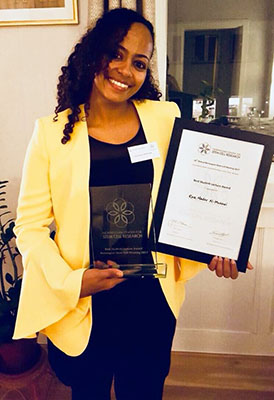 Dear colleagues,
It was a pleasure to have you attending the 14th National Stem Cell Networking Conference held at Soria Moria Conference Center on October 30-31.
The program included presentations by participating PhD students and postdocs and by our invited international speakers.
Best Student Speaker prize 2017 was awarded Rua Nader Al-Modawi (OUS - Brinchmann Lab) for her presentation on "Multi-pathway protective effects of microRNAs on human chondrocytes - the potential of microRNAs in gene therapy for osteoarthritis".
See program here
On behalf of the organizing committee,
Joel C. Glover