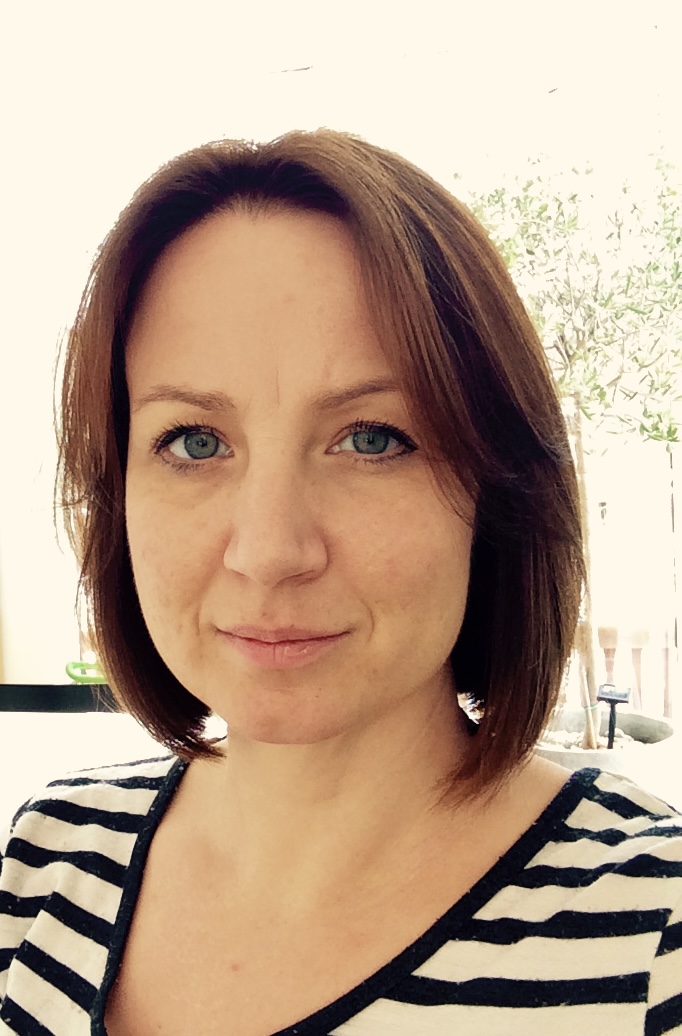 Line Broch
Consultant of Neurology; MD
Line Broch has a medical degree from Jagiellonian University in Krakow, Poland (2003) and is a specialist in neurology since 2014. She works as a senior consultant at the department of neurology, Drammen hospital. She has a special interest in MS and is a part of the departments MS-team.
As of January 2019 she is working 50% as a PhD student with the project "Fatigue in MS" while continuing working 50% as a clinician in the department of neurology in Drammen.
Resarch project: Line Broch is starting a research project on fatigue in MS. The project title is "Fatigue in MS". The aim of the project is to study the prevalence of fatigue, the changes of fatigue over time and the relation to clinical factors, socioeconomic factors, immune markers and treatment in an MS population.
Main supervisor: Elisabeth Gulowsen Celius (Professor MD, PhD).
Co-supervisor: Heidi Ormstad (Professor Sc., PhD)
Research interest:
Epidemiology
Clinical studies in MS
MS and fatigue
Publications 2023
Broch L, Flemmen HØ, Simonsen CS, Berg-Hansen P, Ormstad H, Brunborg C, Celius EG (2023)
"No association between disease modifying treatment and fatigue in multiple sclerosis"
Mult Scler Relat Disord, 79, 104993 (in press)
DOI 10.1016/j.msard.2023.104993, PubMed 37708819
Publications 2022
Broch L, Flemmen HØ, Simonsen CS, Berg-Hansen P, Ormstad H, Brunborg C, Celius EG (2022)
Fatigue in multiple sclerosis is associated with socioeconomic factors
Mult Scler Relat Disord, 64, 103955
DOI 10.1016/j.msard.2022.103955, PubMed 35753177
Flemmen HØ, Simonsen CS, Broch L, Brunborg C, Berg-Hansen P, Moen SM, Kersten H, Celius EG (2022)
The influence of socioeconomic factors on access to disease modifying treatment in a Norwegian multiple sclerosis cohort
Mult Scler Relat Disord, 61, 103759
DOI 10.1016/j.msard.2022.103759, PubMed 35358792
Simonsen CS, Flemmen HØ, Broch L, Brekke K, Brunborg C, Berg-Hansen P, Celius EG (2022)
Rebaseline no evidence of disease activity (NEDA-3) as a predictor of long-term disease course in a Norwegian multiple sclerosis population
Front Neurol, 13, 1034056
DOI 10.3389/fneur.2022.1034056, PubMed 36452173
Publications 2021
Broch L, Simonsen CS, Flemmen HØ, Berg-Hansen P, Skardhamar Å, Ormstad H, Celius EG (2021)
High prevalence of fatigue in contemporary patients with multiple sclerosis
Mult Scler J Exp Transl Clin, 7 (1), 2055217321999826
DOI 10.1177/2055217321999826, PubMed 33796331
Flemmen HØ, Simonsen CS, Broch L, Brunborg C, Berg-Hansen P, Moen SM, Kersten H, Celius EG (2021)
Maternal education has significant influence on progression in multiple sclerosis
Mult Scler Relat Disord, 53, 103052
DOI 10.1016/j.msard.2021.103052, PubMed 34111658
Simonsen CS, Flemmen HØ, Broch L, Brunborg C, Berg-Hansen P, Moen SM, Celius EG (2021)
Early High Efficacy Treatment in Multiple Sclerosis Is the Best Predictor of Future Disease Activity Over 1 and 2 Years in a Norwegian Population-Based Registry
Front Neurol, 12, 693017
DOI 10.3389/fneur.2021.693017, PubMed 34220694
Simonsen CS, Flemmen HØ, Broch L, Brunborg C, Berg-Hansen P, Moen SM, Celius EG (2021)
No significant differences in absenteeism or academic achievements in a Norwegian multiple sclerosis case control study
Mult Scler Relat Disord, 54, 103141
DOI 10.1016/j.msard.2021.103141, PubMed 34273610
Publications 2020
Broch L, Wester S, Haslund A, Edland A (2020)
Anaphylactic reaction to MRI contrast agent
Tidsskr Nor Laegeforen, 140 (8)
DOI 10.4045/tidsskr.19.0709, PubMed 32463188
Ormstad H, Simonsen CS, Broch L, Maes DM, Anderson G, Celius EG (2020)
Chronic fatigue and depression due to multiple sclerosis: Immune-inflammatory pathways, tryptophan catabolites and the gut-brain axis as possible shared pathways
Mult Scler Relat Disord, 46, 102533
DOI 10.1016/j.msard.2020.102533, PubMed 33010585
Simonsen CS, Flemmen HØ, Broch L, Brunborg C, Berg-Hansen P, Moen SM, Celius EG (2020)
The course of multiple sclerosis rewritten: a Norwegian population-based study on disease demographics and progression
J Neurol, 268 (4), 1330-1341
DOI 10.1007/s00415-020-10279-7, PubMed 33090270
Publications 2016
Broch L, Bjornara B, Amthor KF (2016)
Gray matter gone astray
Tidsskr. Nor. Laegeforen., 136 (9), 832
Broch L, Bjørnarå B, Amthor KF (2016)
[Gray substance gone astray]
Tidsskr Nor Laegeforen, 136 (9), 832
DOI 10.4045/tidsskr.15.0959, PubMed 27221184
Publications 2010
Broch L, Amthor KF (2010)
[A 66-year-old woman with confusion, aphasia, and myoclonus]
Tidsskr Nor Laegeforen, 130 (10), 1041-3
DOI 10.4045/tidsskr.09.0697, PubMed 20489807