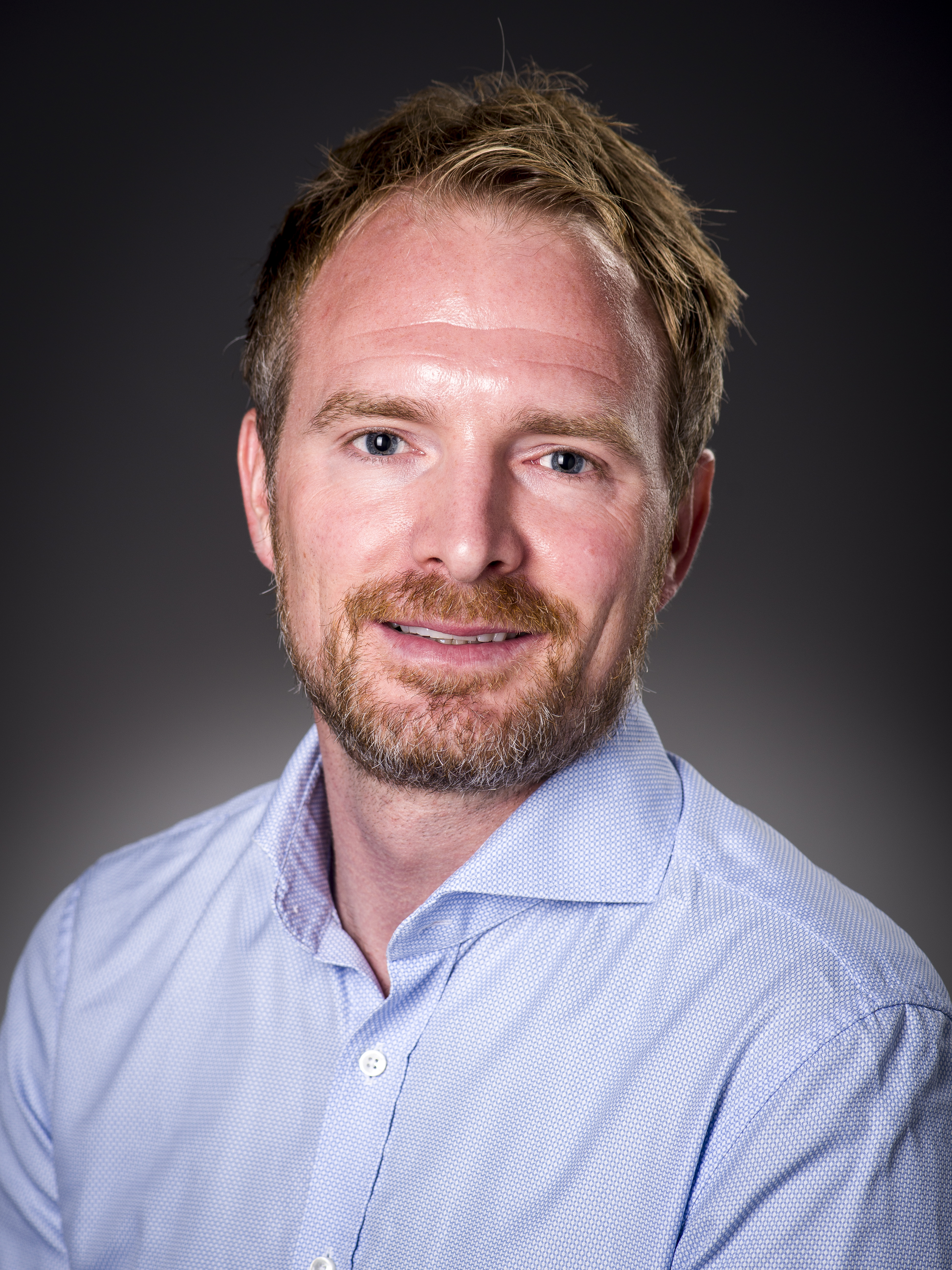 Einar August Høgestøl
Researcher; MD, PhD
+47 41108981
Einar August Høgestøl has a medical degree from University of Oslo in 2012. He then spent 1,5 year at the neurosurgical department at Oslo University Hospital, before he started his PhD project in the MS group as a clinician. He defended his PhD project titled "MRI- and other biomarkers in early multiple sclerosis" in October 27th 2020. He also works as a Doctor in training at the Department of Neurology at Oslo University Hospital and regularly sees MS patients. He continues his reasearch in the following areas of interest:
- Advanced MRI imaging markers in MS
- Biomarkers and MS
- Personlized treatment for MS patients
He is also associated with NORMENT (https://www.med.uio.no/norment/english/) where he has many ongoing projects in collaboration with the Brain Imaging group lead by Professor Lars T. Westlye.
As for international collaboration he is involved in projects within the MAGNIMS consortium, in addition to specific collaborations with Karolinska Hospital in Sweden and VU Universitet in Amsterdam.
Publications 2021
Aamodt AH, Høgestøl EA, Popperud TH, Holter JC, Dyrhol-Riise AM, Tonby K, Stiksrud B, Quist-Paulsen E, Berge T, Barratt-Due A, Aukrust P, Heggelund L, Blennow K, Zetterberg H, Harbo HF (2021)
Blood neurofilament light concentration at admittance: a potential prognostic marker in COVID-19
J Neurol, 268 (10), 3574-3583
DOI 10.1007/s00415-021-10517-6, PubMed 33743046
Beck D, de Lange AG, Pedersen ML, Alnaes D, Maximov II, Voldsbekk I, Richard G, Sanders AM, Ulrichsen KM, Dørum ES, Kolskår KK, Høgestøl EA, Steen NE, Djurovic S, Andreassen OA, Nordvik JE, Kaufmann T, Westlye LT (2021)
Cardiometabolic risk factors associated with brain age and accelerate brain ageing
Hum Brain Mapp
DOI 10.1002/hbm.25680, PubMed 34626047
Høgestøl EA, Ghezzo S, Nygaard GO, Espeseth T, Sowa P, Beyer MK, Harbo HF, Westlye LT, Hulst HE, Alnæs D (2021)
Functional connectivity in multiple sclerosis modelled as connectome stability: A 5-year follow-up study
Mult Scler, 13524585211030212
DOI 10.1177/13524585211030212, PubMed 34259578
Publications 2020
Brune S, Høgestøl EA, Cengija V, Berg-Hansen P, Sowa P, Nygaard GO, Harbo HF, Beyer MK (2020)
LesionQuant for Assessment of MRI in Multiple Sclerosis-A Promising Supplement to the Visual Scan Inspection
Front Neurol, 11, 546744
DOI 10.3389/fneur.2020.546744, PubMed 33362682
Cellerino M, Ivaldi F, Pardini M, Rotta G, Vila G, Bäcker-Koduah P, Berge T, Laroni A, Lapucci C, Novi G, Boffa G, Sbragia E, Palmeri S, Asseyer S, Høgestøl E, Campi C, Piana M, Inglese M, Paul F, Harbo HF, Villoslada P, Kerlero de Rosbo N, Uccelli A (2020)
Impact of treatment on cellular immunophenotype in MS: A cross-sectional study
Neurol Neuroimmunol Neuroinflamm, 7 (3)
DOI 10.1212/NXI.0000000000000693, PubMed 32139439
Elvsåshagen T, Bahrami S, van der Meer D, Agartz I, Alnæs D, Barch DM, Baur-Streubel R, Bertolino A, Beyer MK, Blasi G, Borgwardt S, Boye B, Buitelaar J, Bøen E, Celius EG, Cervenka S, Conzelmann A, Coynel D, Di Carlo P, Djurovic S, Eisenacher S, Espeseth T, Fatouros-Bergman H, Flyckt L, Franke B et al. (2020)
The genetic architecture of human brainstem structures and their involvement in common brain disorders
Nat Commun, 11 (1), 4016
DOI 10.1038/s41467-020-17376-1, PubMed 32782260
Kaufmann T, van der Meer D, Doan NT, Schwarz E, Lund MJ, Agartz I, Alnæs D, Barch DM, Baur-Streubel R, Bertolino A, Bettella F, Beyer MK, Bøen E, Borgwardt S, Brandt CL, Buitelaar J, Celius EG, Cervenka S, Conzelmann A, Córdova-Palomera A, Dale AM, de Quervain DJF, Di Carlo P, Djurovic S, Dørum ES et al. (2020)
Publisher Correction: Common brain disorders are associated with heritable patterns of apparent aging of the brain
Nat Neurosci, 23 (2), 295
DOI 10.1038/s41593-019-0553-6, PubMed 31848485
Publications 2019
Berge T, Eriksson A, Brorson IS, Høgestøl EA, Berg-Hansen P, Døskeland A, Mjaavatten O, Bos SD, Harbo HF, Berven F (2019)
Quantitative proteomic analyses of CD4+ and CD8+ T cells reveal differentially expressed proteins in multiple sclerosis patients and healthy controls
Clin Proteomics, 16, 19
DOI 10.1186/s12014-019-9241-5, PubMed 31080378
Høgestøl EA, Kaufmann T, Nygaard GO, Beyer MK, Sowa P, Nordvik JE, Kolskår K, Richard G, Andreassen OA, Harbo HF, Westlye LT (2019)
Cross-Sectional and Longitudinal MRI Brain Scans Reveal Accelerated Brain Aging in Multiple Sclerosis
Front Neurol, 10, 450
DOI 10.3389/fneur.2019.00450, PubMed 31114541
Høgestøl EA, Nygaard GO, Alnæs D, Beyer MK, Westlye LT, Harbo HF (2019)
Symptoms of fatigue and depression is reflected in altered default mode network connectivity in multiple sclerosis
PLoS One, 14 (4), e0210375
DOI 10.1371/journal.pone.0210375, PubMed 30933977
Kaufmann T, van der Meer D, Doan NT, Schwarz E, Lund MJ, Agartz I, Alnæs D, Barch DM, Baur-Streubel R, Bertolino A, Bettella F, Beyer MK, Bøen E, Borgwardt S, Brandt CL, Buitelaar J, Celius EG, Cervenka S, Conzelmann A, Córdova-Palomera A, Dale AM, de Quervain DJF, Di Carlo P, Djurovic S, Dørum ES et al. (2019)
Common brain disorders are associated with heritable patterns of apparent aging of the brain
Nat Neurosci, 22 (10), 1617-1623
DOI 10.1038/s41593-019-0471-7, PubMed 31551603
Publications 2018
Akhmadeev K, Houssein A, Moussaoui S, Hogestol EA, Tutturen I, Harbo HF, Bos-Haugen SD, Graves J, Laplaud DA, Gourraud PA (2018)
SVM-based Tool to Detect Patients with Multiple Sclerosis Using a Commercial EMG Sensor
PR IEEE SEN ARRAY, 376-379
Berg-Johnsen J, Høgestøl EA (2018)
Supplementary motor area syndrome after surgery for parasagittal meningiomas
Acta Neurochir (Wien), 160 (3), 583-587
DOI 10.1007/s00701-018-3474-3, PubMed 29362933