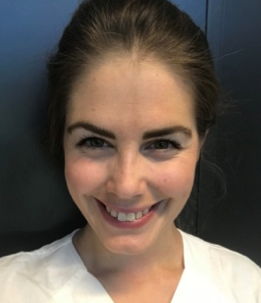 Marianne Forså
Marianne Forså, MD, PhD fellow, Department of Cardiology, Rikshospitalet, Oslo University Hospital.
Forså got her medical degree in 2014 at The Norwegian University of Science and Technology (NTNU) in Trondheim. She did her internship at Gjøvik Hospital. After two years at the medical department in Diakonhjemmet Hospital she begun with her research 2018. Her PhD research will focus on whether global strain and mechanical dispersion may predict death and ventricular arrhythmias better than ejection fraction(EF) in patients with myocardial infarction and heart failure regardless of cause.
Read more about the study here
Her supervisors are: Professor Thor Edvardsen, MD, PhD and Associate Professor Kristina Hermann Haugaa, MD, PhD.