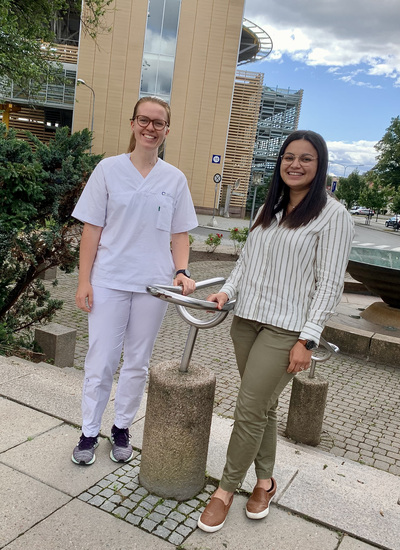 During the summer 2021 CIRRO was host for 2 international students.
To the left is Viktoria Obermeier form the Technical University in Munich, Germany and to the right Ines Elkeurti from the university of Marseille, France.
Viktoria (left) did a medical internship (Famulatur) as a medical student.
Ines was with the Erasmusprogram. She worked with data from the "young hip project". As a student of pharmacology she looked at the "use of painkillers and quality of life after Total hip arthroplasty in the very young". She presented her poster at the university evaluation in Marseille, France. (Link to poster)
Good luck to both of you in your further education and professional career!
It was a pleasure to have you with us!