Alexander Nilsskog Fraser disputerer 25.mai 2023
Cand. med. Alexander Nilsskog Fraser at Institute of Clinical Medicine will be defending the thesis "Reverse total shoulder arthroplasty in the operative treatment of displaced proximal humeral fractures" for the degree of PhD (Philosophiae Doctor).
, Grønt auditorium, Ullevål sykehus (Labbygget), Kirkeveien 166
Prøveforelesning 10.15 AM
"Limitations of current methods in orthopaedic research and how they might be solved"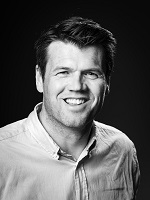 Congratulation Lars Engseth- winner of best abstract NFHKK 2022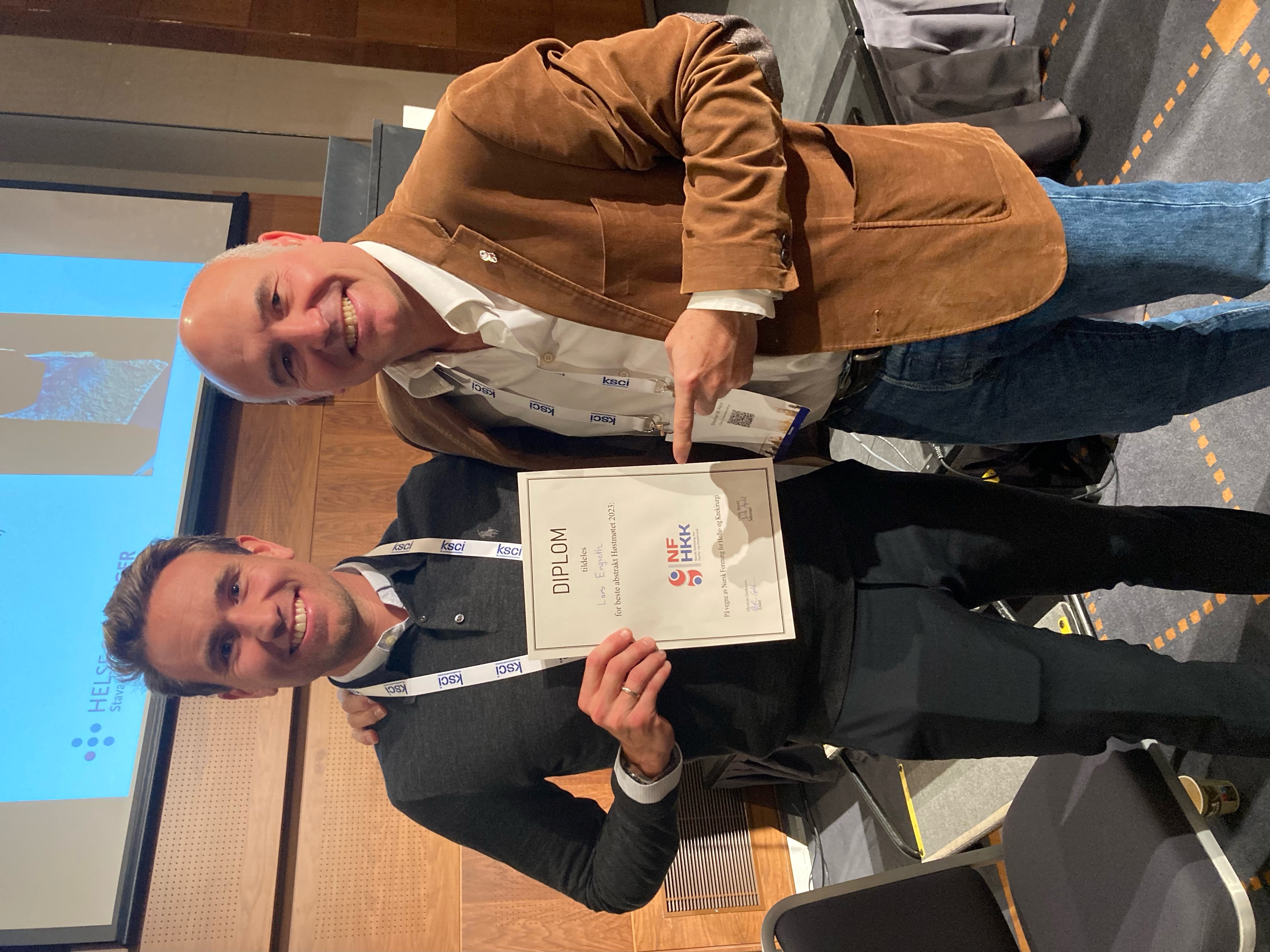 Lars Engseth received the award for best abstract from NFHKK, at the Norwegian Orthopaedic Society annual meeting in Oslo, together with a proud supervisor Stephan Röhrl.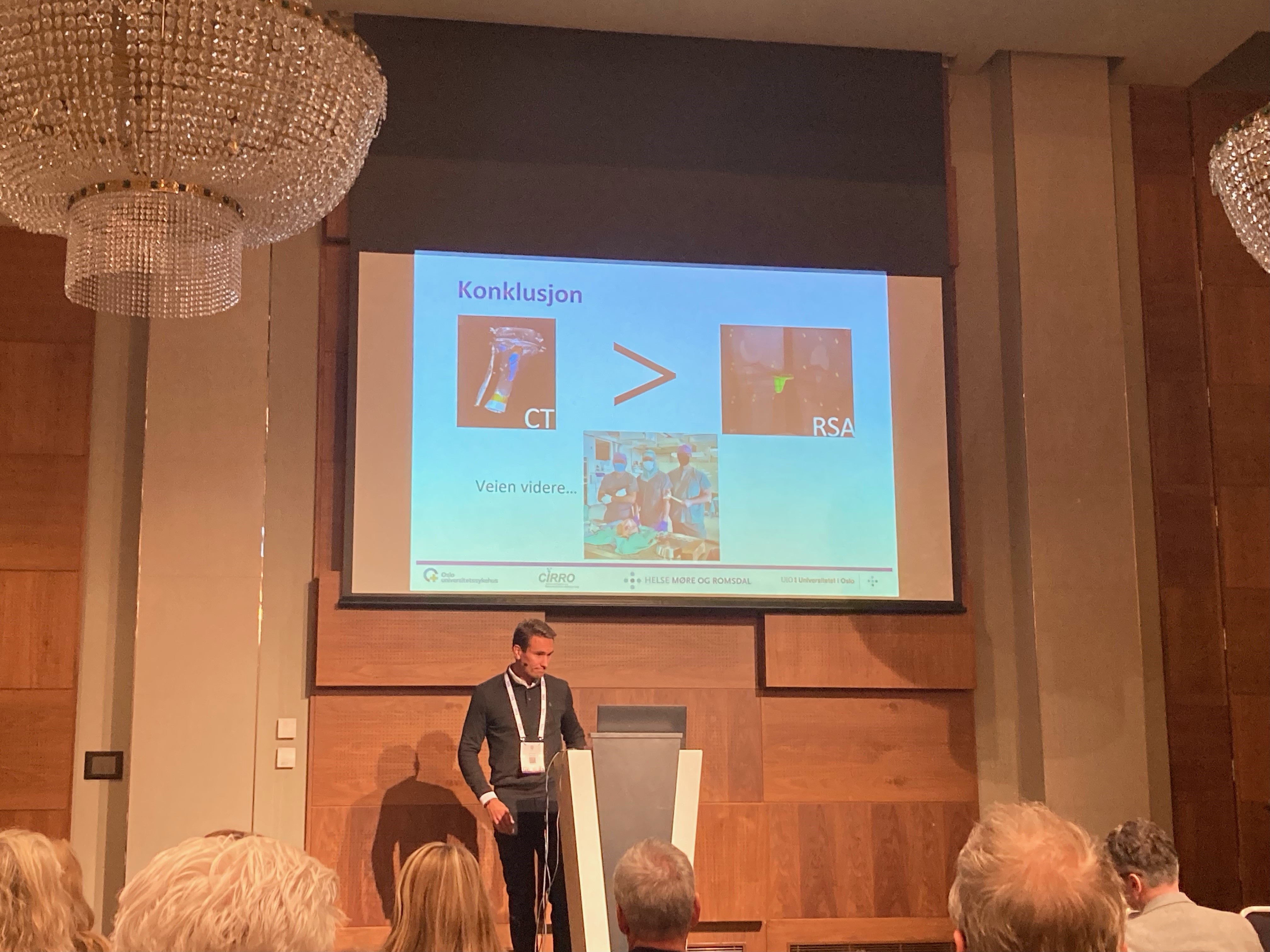 CTMA vs. RSA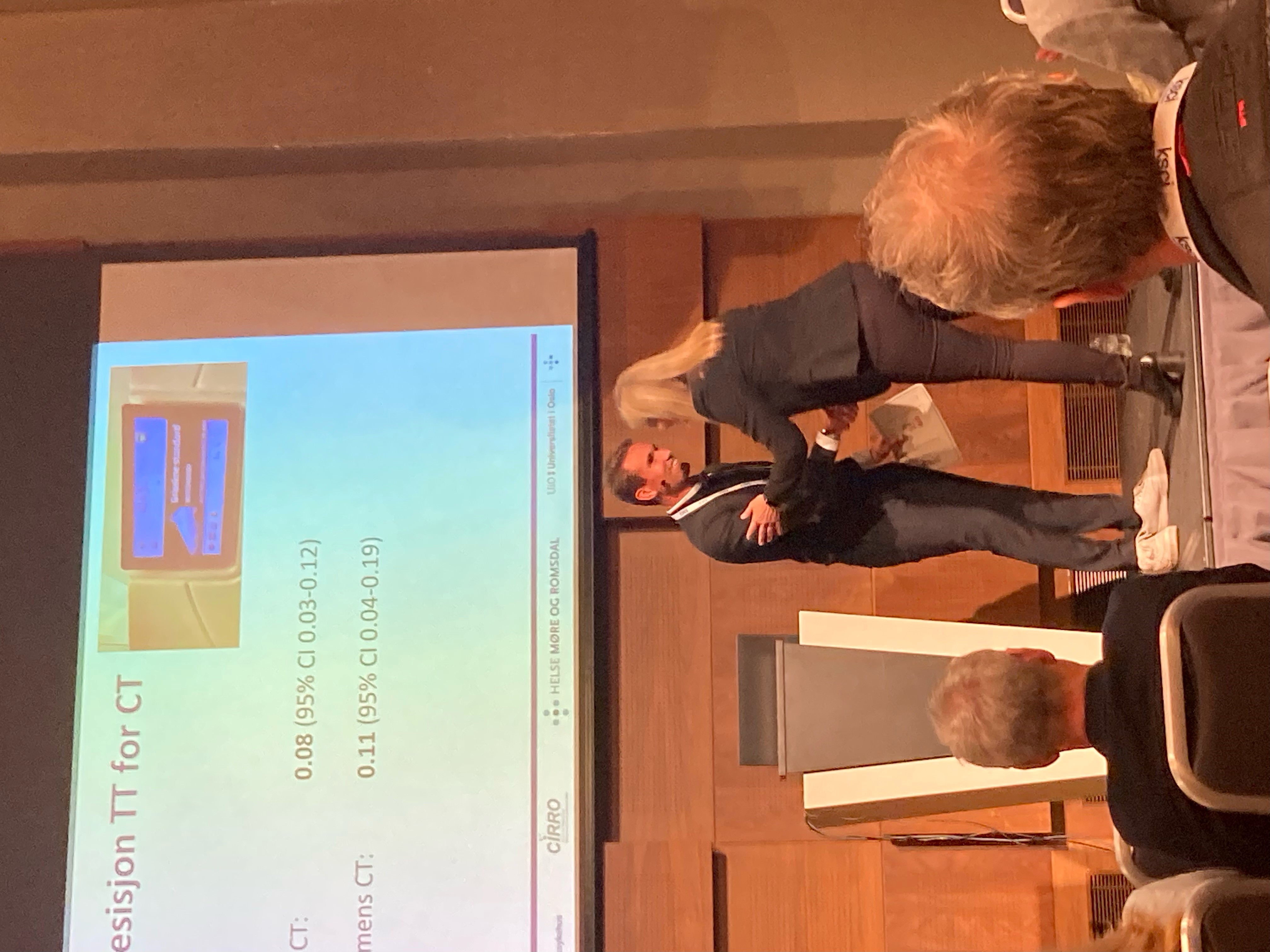 CIRROmeeting with SECTRA September 2022
PhD- student Lars Engseth presenting data from precision comparison on CTMA vs. RSA.
CIRRO groupmembers inkluding radiologist Johan C. Hellund, radiographs, orthopedic surgeons, inkluding Jeanette Hamstad, Kjersti Kaul Jensen (Lovisenberg).From SECTRA: Olof Sandberg and Peter Mattsson.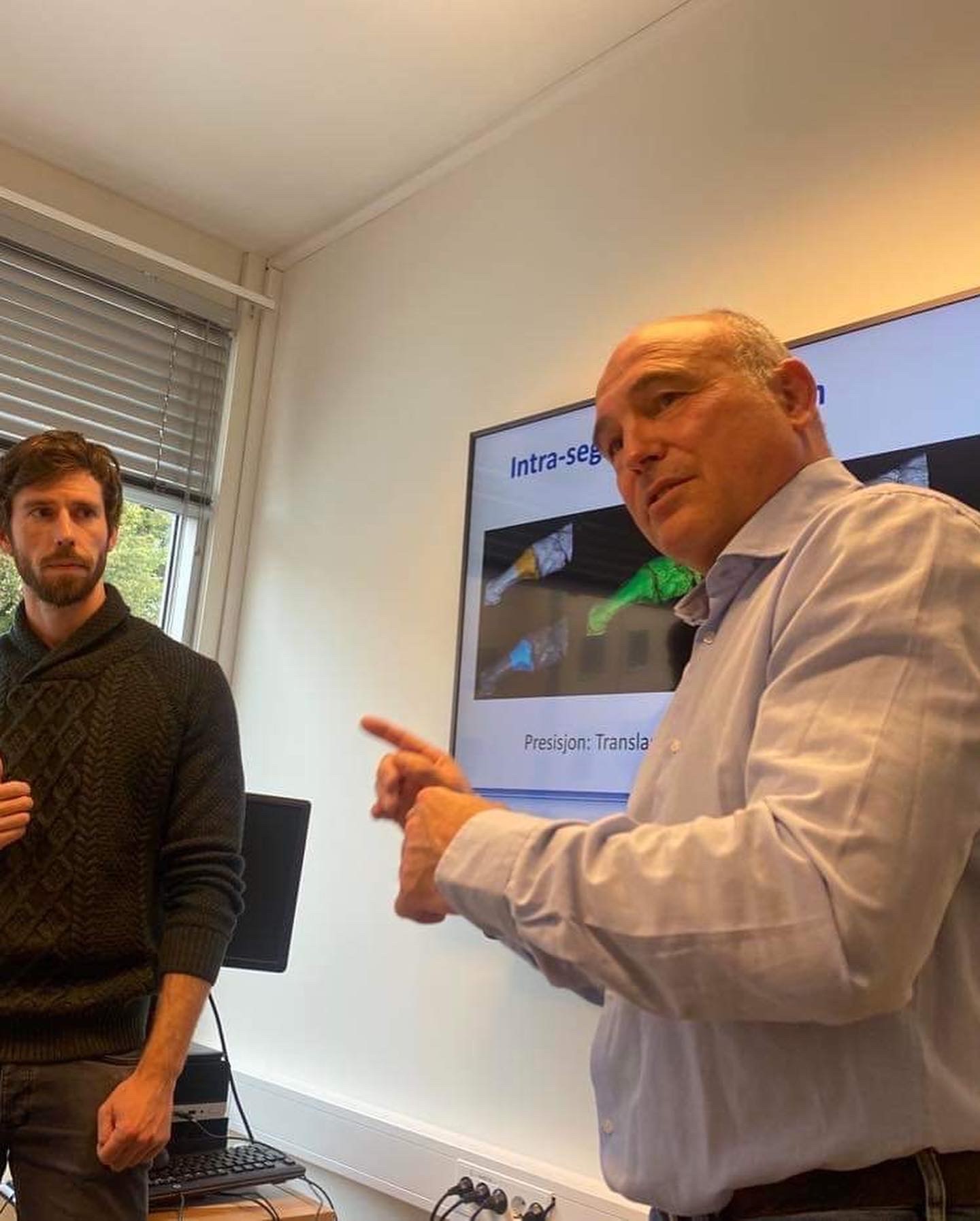 PhD- student Jan Magnus Poulsen and head of CIRRO Stephan Röhrl.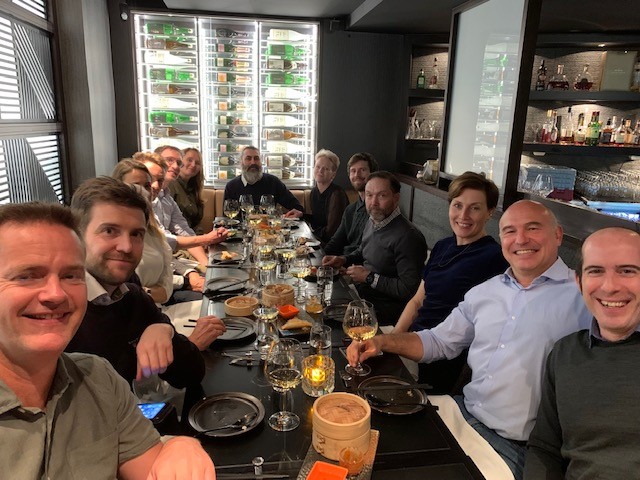 Dinner and networking !
left side: Frank David Øhrn ( Kristiansund hosptial) , Peder Thoen (Tønsberg hospital) , Jeanette Hamstad (OUS), Olof Sandberg ( SECTRA).
right side: Anselm Schulz, Stephan Röhrl, Marte T. Magnusson, Peter Mattsson ( SECTRA), Jan Magnus Poulsen, Mona Risdal, Alexis Hinojosa all from OUS.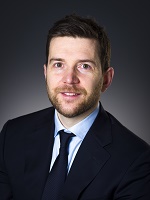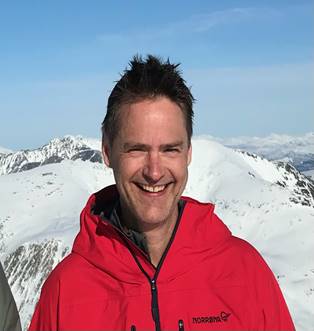 We congratulate Frank-David Øhrn at the FAculty of medicine and healthsciense, NTNU, on his exellent defence
on the thesis: "Contemporary total knee arthroplasty: Designs and surgical methods".
The public defence took place at Kristiansund hospital april the 08th, 2022.
The trial lecture:
"Perioperative complications in total knee replacement surgery – incidence, causes, treatment, results and prevention"
Many thanks to the committee for a fantastic job and for a very interesting talk during the desertation:
1. Opponent Professor Rob GHH Nelissen, Leiden University Medical Center.
2. Opponent ass.Prof. Mona Badawy, Kysthospitalet i Hagavik, Helse Bergen.
Kommittee leader: ass.Prof. Arne Seternes, NTNU.

His supervisors has been: Stephan Maximillian Röhrl, Oslo universitetssykehus HF, og førsteamanuensis Øystein Bjerkestrand Lian, NTNU.
Mar 2022