Oslo Bioimpedance Group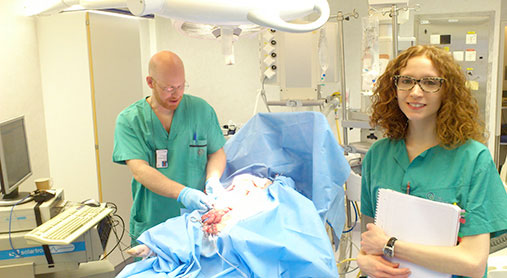 About the project
The Oslo Bioimpedance Group is composed of researchers in the Oslo region with a special interest for electrical bioimpedance. Their affiliation is mainly the Department of Physics at the University of Oslo and the Department of Clinical and Biomedical Engineering at Oslo University Hospital, with students and co-workers. The main academic staff originally consisted of Prof. Sverre Grimnes and Prof. Ørjan G. Martinsen. During the last years, however, the group has expanded and now includes a number of permanent academic staff members.

Objectives
The main purpose of our research is to gain more basic knowledge about the passive electrical properties of biological materials and how to measure these. Our focus is currently on topics such as electrode systems, Kramers-Kronig theory, reciprocity, modeling, memristive systems, and understanding of the alpha dispersion. We also are involved in applied research with some of our projects mentioned below.
Sub-projects
Basic theory
Electrodermal Activity (EDA)
Needle positioning
Memristive systems
Links:
Oslo Bioimpedance Group - www.bioimpedance.org
Journal of Electrical Bioimpedance - www.bioimpedance.net