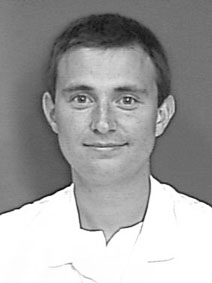 Einar Osland Vik-Mo
Post doc., MD, PhD
+47 23071398
Identification and immuo-optic targeting of tumor stem cells in patients with glioblastoma

Central nervous system malignancies accounts for 1% of all adult cancers. The most common primary brain neoplasm is a glioma, which accounts for approximately half of all intracranial neoplasms. In patients with glioblastoma multiforme, the most malignant of gliomas, median survival has remained 9 to 12 months for decades.

The treatment of gliomas is based on surgical resection, but this is inadequate. The reason for this shortcoming has been hypothesized to be a result of tumour infiltration into healthy tissue, thus making it non resectable. Adjuvant radio- and chemotherapy may prolong the patients life, but eventually most patients relapse.

For nearly one hundred years, glia cells were thought to be the only dividing cells in the postnatal brain, thus, making them the candidates susceptible to malignant transformation. As the concept of neuronal stem cells emerges, the cellular antecedent of gliomas is being once again reviewed in the light of this new evidence. As stem cells already have the machinery necessary for self-renewal, fewer mutagenic events may be necessary for tumourigenic transformation than in differentiated cells. Neural stem cells also exhibit properties similar to tumour cells, i.e. high motility, diversity of progeny, robust proliferative potential, association with blood vessels and white-matter tracts and an immature expression profile.

Prospective isolation of tumour initiating cells is possible using tumour specific antigens. We are currently working on the isolation and characterization of such tumour initiating cells using primary cell cultures, both as floating neurosphere assays and adherent cultures, and combining this with FACS and MACS to prospectively isolate the putative tumour initiating cells.
Publications 2023
Heggebø LC, Borgen IMH, Rylander H, Kiserud C, Nordenmark TH, Hellebust TP, Evensen ME, Gustavsson M, Ramberg C, Sprauten M, Magelssen H, Blakstad H, Moorthy J, Andersson K, Raunert I, Henry T, Moe C, Granlund C, Goplen D, Brekke J, Johannessen TA, Solheim TS, Marienhagen K, Humberset Ø, Bergström P et al. (2023)
Investigating survival, quality of life and cognition in PROton versus photon therapy for IDH-mutated diffuse grade 2 and 3 GLIOmas (PRO-GLIO): a randomised controlled trial in Norway and Sweden
BMJ Open, 13 (3), e070071
DOI 10.1136/bmjopen-2022-070071, PubMed 36940951
Schipmann-Miletic S, Sivakanesan S, Rath DS, Brandal P, Vik-Mo E, Bjørås M, Solheim O, Ingebrigtsen T, Sund F, Bjerkvig R, Miletic H, Johannessen TA, Sundstrøm T (2023)
[Not Available]
Tidsskr Nor Laegeforen, 143 (2)
DOI 10.4045/tidsskr.22.0314, PubMed 36718891
Svensson SF, Halldórsson S, Latysheva A, Fuster-Garcia E, Hjørnevik T, Fraser-Green J, Birkeland Bugge RA, Grinband J, Holm S, Sinkus R, Vik-Mo EO, Emblem KE (2023)
MR elastography identifies regions of extracellular matrix reorganization associated with shorter survival in glioblastoma patients
Neurooncol Adv, 5 (1), vdad021
DOI 10.1093/noajnl/vdad021, PubMed 37066109
Publications 2022
Skaga E, Kulesskiy E, Potdar S, Panagopoulos I, Micci F, Langmoen IA, Sandberg CJ, Vik-Mo EO (2022)
Functional temozolomide sensitivity testing of patient-specific glioblastoma stem cell cultures is predictive of clinical outcome
Transl Oncol, 26, 101535 (in press)
DOI 10.1016/j.tranon.2022.101535, PubMed 36115076
Winther RR, Hjermstad MJ, Skovlund E, Aass N, Helseth E, Kaasa S, Yri OE, Vik-Mo EO (2022)
Surgery for brain metastases-impact of the extent of resection
Acta Neurochir (Wien), 164 (10), 2773-2780
DOI 10.1007/s00701-021-05104-7, PubMed 35080651
Publications 2021
Djirackor L, Halldorsson S, Niehusmann P, Leske H, Capper D, Kuschel LP, Pahnke J, Due-Tønnessen BJ, Langmoen IA, Sandberg CJ, Euskirchen P, Vik-Mo EO (2021)
Intraoperative DNA methylation classification of brain tumors impacts neurosurgical strategy
Neurooncol Adv, 3 (1), vdab149
DOI 10.1093/noajnl/vdab149, PubMed 34729487
Fløgstad Svensson S, Fuster-Garcia E, Latysheva A, Fraser-Green J, Nordhøy W, Isam Darwish O, Thokle Hovden I, Holm S, Vik-Mo EO, Sinkus R, Eeg Emblem K (2021)
Decreased tissue stiffness in glioblastoma by MR elastography is associated with increased cerebral blood flow
Eur J Radiol, 147, 110136
DOI 10.1016/j.ejrad.2021.110136, PubMed 35007982
Munkvold BKR, Solheim O, Bartek J, Corell A, de Dios E, Gulati S, Helseth E, Holmgren K, Jensdottir M, Lundborg M, Mireles EEM, Mahesparan R, Tveiten ØV, Milos P, Redebrandt HN, Pedersen LK, Ramm-Pettersen J, Sjöberg RL, Sjögren B, Sjåvik K, Smits A, Tomasevic G, Vecchio TG, Vik-Mo EO, Zetterling M et al. (2021)
Variations in the management of diffuse low-grade gliomas-A Scandinavian multicenter study
Neurooncol Pract, 8 (6), 706-717
DOI 10.1093/nop/npab054, PubMed 34777840
Skaga E, Skretteberg MA, Johannesen TB, Brandal P, Vik-Mo EO, Helseth E, Langmoen IA (2021)
Real-world validity of randomized controlled phase III trials in newly diagnosed glioblastoma: to whom do the results of the trials apply?
Neurooncol Adv, 3 (1), vdab008
DOI 10.1093/noajnl/vdab008, PubMed 33665615
Svensson SF, De Arcos J, Darwish OI, Fraser-Green J, Storås TH, Holm S, Vik-Mo EO, Sinkus R, Emblem KE (2021)
Robustness of MR Elastography in the Healthy Brain: Repeatability, Reliability, and Effect of Different Reconstruction Methods
J Magn Reson Imaging, 53 (5), 1510-1521
DOI 10.1002/jmri.27475, PubMed 33403750
Winther RR, Vik-Mo EO, Yri OE, Aass N, Kaasa S, Skovlund E, Helseth E, Hjermstad MJ (2021)
Surgery for brain metastases - real-world prognostic factors' association with survival
Acta Oncol, 60 (9), 1161-1168
DOI 10.1080/0284186X.2021.1930150, PubMed 34032547
Publications 2020
Digernes I, Nilsen LB, Grøvik E, Bjørnerud A, Løvland G, Vik-Mo E, Meling TR, Saxhaug C, Helland Å, Jacobsen KD, Geier O, Emblem KE (2020)
Noise dependency in vascular parameters from combined gradient-echo and spin-echo DSC MRI
Phys Med Biol, 65 (22), 225020
DOI 10.1088/1361-6560/abb71a, PubMed 33200748
Hovden IT, Geier OM, Digernes I, Fuster-Garcia E, Løvland G, Vik-Mo E, Meling TR, Emblem KE (2020)
The impact of EPI-based distortion correction of dynamic susceptibility contrast MRI on cerebral blood volume estimation in patients with glioblastoma
Eur J Radiol, 132, 109278
DOI 10.1016/j.ejrad.2020.109278, PubMed 33010685
Kierulf-Vieira KS, Sandberg CJ, Waaler J, Lund K, Skaga E, Saberniak BM, Panagopoulos I, Brandal P, Krauss S, Langmoen IA, Vik-Mo EO (2020)
A Small-Molecule Tankyrase Inhibitor Reduces Glioma Stem Cell Proliferation and Sphere Formation
Cancers (Basel), 12 (6)
DOI 10.3390/cancers12061630, PubMed 32575464
Latysheva A, Geier OM, Hope TR, Brunetti M, Micci F, Vik-Mo EO, Emblem KE, Server A (2020)
Diagnostic utility of Restriction Spectrum Imaging in the characterization of the peritumoral brain zone in glioblastoma: Analysis of overall and progression-free survival
Eur J Radiol, 132, 109289
DOI 10.1016/j.ejrad.2020.109289, PubMed 33002815
Publications 2019
Hvinden IC, Berg HE, Sachse D, Skaga E, Skottvoll FS, Lundanes E, Sandberg CJ, Vik-Mo EO, Rise F, Wilson SR (2019)
Nuclear Magnetic Resonance Spectroscopy to Identify Metabolite Biomarkers of Nonresponsiveness to Targeted Therapy in Glioblastoma Tumor Stem Cells
J Proteome Res, 18 (5), 2012-2020
DOI 10.1021/acs.jproteome.8b00801, PubMed 30964684
Latysheva A, Emblem KE, Brandal P, Vik-Mo EO, Pahnke J, Røysland K, Hald JK, Server A (2019)
Dynamic susceptibility contrast and diffusion MR imaging identify oligodendroglioma as defined by the 2016 WHO classification for brain tumors: histogram analysis approach
Neuroradiology, 61 (5), 545-555
DOI 10.1007/s00234-019-02173-5, PubMed 30712139
Skaga E, Kulesskiy E, Brynjulvsen M, Sandberg CJ, Potdar S, Langmoen IA, Laakso A, Gaál-Paavola E, Perola M, Wennerberg K, Vik-Mo EO (2019)
Feasibility study of using high-throughput drug sensitivity testing to target recurrent glioblastoma stem cells for individualized treatment
Clin Transl Med, 8 (1), 33
DOI 10.1186/s40169-019-0253-6, PubMed 31889236
Skaga E, Kulesskiy E, Fayzullin A, Sandberg CJ, Potdar S, Kyttälä A, Langmoen IA, Laakso A, Gaál-Paavola E, Perola M, Wennerberg K, Vik-Mo EO (2019)
Intertumoral heterogeneity in patient-specific drug sensitivities in treatment-naïve glioblastoma
BMC Cancer, 19 (1), 628
DOI 10.1186/s12885-019-5861-4, PubMed 31238897
Skaga E, Skaga IØ, Grieg Z, Sandberg CJ, Langmoen IA, Vik-Mo EO (2019)
The efficacy of a coordinated pharmacological blockade in glioblastoma stem cells with nine repurposed drugs using the CUSP9 strategy
J Cancer Res Clin Oncol, 145 (6), 1495-1507
DOI 10.1007/s00432-019-02920-4, PubMed 31028540
Publications 2018
Fayzullin A, Sandberg CJ, Spreadbury M, Saberniak BM, Grieg Z, Skaga E, Langmoen IA, Vik-Mo EO (2018)
Phenotypic and Expressional Heterogeneity in the Invasive Glioma Cells
Transl Oncol, 12 (1), 122-133
DOI 10.1016/j.tranon.2018.09.014, PubMed 30292065
Mughal AA, Zhang L, Fayzullin A, Server A, Li Y, Wu Y, Glass R, Meling T, Langmoen IA, Leergaard TB, Vik-Mo EO (2018)
Patterns of Invasive Growth in Malignant Gliomas-The Hippocampus Emerges as an Invasion-Spared Brain Region
Neoplasia, 20 (7), 643-656
DOI 10.1016/j.neo.2018.04.001, PubMed 29793116
Skottvoll FS, Berg HE, Bjørseth K, Lund K, Roos N, Bekhradnia S, Thiede B, Sandberg C, Vik-Mo EO, Roberg-Larsen H, Nyström B, Lundanes E, Wilson SR (2018)
Ultracentrifugation versus kit exosome isolation: nanoLC-MS and other tools reveal similar performance biomarkers, but also contaminations
Future Sci OA, 5 (1), FSO359
DOI 10.4155/fsoa-2018-0088, PubMed 30652024
Publications 2017
Digernes I, Bjørnerud A, Vatnehol SAS, Løvland G, Courivaud F, Vik-Mo E, Meling TR, Emblem KE (2017)
A theoretical framework for determining cerebral vascular function and heterogeneity from dynamic susceptibility contrast MRI
J Cereb Blood Flow Metab, 37 (6), 2237-2248
DOI 10.1177/0271678X17694187, PubMed 28273722
Publications 2016
Fayzullin A, Tuvnes FA, Skjellegrind HK, Behnan J, Mughal AA, Langmoen IA, Vik-Mo EO (2016)
Time-lapse phenotyping of invasive glioma cells ex vivo reveals subtype-specific movement patterns guided by tumor core signaling
Exp Cell Res, 349 (2), 199-213
DOI 10.1016/j.yexcr.2016.08.001, PubMed 27515001
Skjellegrind HK, Fayzullin A, Johnsen EO, Eide L, Langmoen IA, Moe MC, Vik-Mo EO (2016)
Short-Term Differentiation of Glioblastoma Stem Cells Induces Hypoxia Tolerance
Neurochem Res, 41 (7), 1545-58
DOI 10.1007/s11064-016-1868-2, PubMed 26915110
Publications 2015
Kierulf-Vieira KS, Sandberg CJ, Grieg Z, Günther CC, Langmoen IA, Vik-Mo EO (2015)
Wnt inhibition is dysregulated in gliomas and its re-establishment inhibits proliferation and tumor sphere formation
Exp Cell Res, 340 (1), 53-61
DOI 10.1016/j.yexcr.2015.12.010, PubMed 26712519
Mughal AA, Grieg Z, Skjellegrind H, Fayzullin A, Lamkhannat M, Joel M, Ahmed MS, Murrell W, Vik-Mo EO, Langmoen IA, Stangeland B (2015)
Knockdown of NAT12/NAA30 reduces tumorigenic features of glioblastoma-initiating cells
Mol Cancer, 14, 160
DOI 10.1186/s12943-015-0432-z, PubMed 26292663
Stangeland B, Mughal AA, Grieg Z, Sandberg CJ, Joel M, Nygård S, Meling T, Murrell W, Vik Mo EO, Langmoen IA (2015)
Combined expressional analysis, bioinformatics and targeted proteomics identify new potential therapeutic targets in glioblastoma stem cells
Oncotarget, 6 (28), 26192-215
DOI 10.18632/oncotarget.4613, PubMed 26295306
Publications 2014
Behnan J, Isakson P, Joel M, Cilio C, Langmoen IA, Vik-Mo EO, Badn W (2014)
Recruited brain tumor-derived mesenchymal stem cells contribute to brain tumor progression
Stem Cells, 32 (5), 1110-23
DOI 10.1002/stem.1614, PubMed 24302539
Kommedal Ø, Wilhelmsen MT, Skrede S, Meisal R, Jakovljev A, Gaustad P, Hermansen NO, Vik-Mo E, Solheim O, Ambur OH, Sæbø Ø, Høstmælingen CT, Helland C (2014)
Massive parallel sequencing provides new perspectives on bacterial brain abscesses
J Clin Microbiol, 52 (6), 1990-7
DOI 10.1128/JCM.00346-14, PubMed 24671797
Sandberg CJ, Vik-Mo EO, Behnan J, Helseth E, Langmoen IA (2014)
Transcriptional profiling of adult neural stem-like cells from the human brain
PLoS One, 9 (12), e114739
DOI 10.1371/journal.pone.0114739, PubMed 25514637
Vik-Mo EO, Krossnes BK, Stanisic M, Egge A, Holter E, Taubøll E, Heuser K, Lund CG (2014)
Reactivation of occult herpes simplex meningoencephalitis after temporal lobe resection for refractory epilepsy--a case report
Seizure, 23 (4), 321-3
DOI 10.1016/j.seizure.2014.01.010, PubMed 24521759
Publications 2013
Joel M, Sandberg CJ, Boulland JL, Vik-Mo EO, Langmoen IA, Glover JC (2013)
Inhibition of tumor formation and redirected differentiation of glioblastoma cells in a xenotypic embryonic environment
Dev Dyn, 242 (9), 1078-93
DOI 10.1002/dvdy.24001, PubMed 23780720
Murrell W, Palmero E, Bianco J, Stangeland B, Joel M, Paulson L, Thiede B, Grieg Z, Ramsnes I, Skjellegrind HK, Nygård S, Brandal P, Sandberg C, Vik-Mo E, Palmero S, Langmoen IA (2013)
Expansion of multipotent stem cells from the adult human brain
PLoS One, 8 (8), e71334
DOI 10.1371/journal.pone.0071334, PubMed 23967194
Sandberg CJ, Altschuler G, Jeong J, Strømme KK, Stangeland B, Murrell W, Grasmo-Wendler UH, Myklebost O, Helseth E, Vik-Mo EO, Hide W, Langmoen IA (2013)
Comparison of glioma stem cells to neural stem cells from the adult human brain identifies dysregulated Wnt- signaling and a fingerprint associated with clinical outcome
Exp Cell Res, 319 (14), 2230-43
DOI 10.1016/j.yexcr.2013.06.004, PubMed 23791939
Vik-Mo EO, Nyakas M, Mikkelsen BV, Moe MC, Due-Tønnesen P, Suso EM, Sæbøe-Larssen S, Sandberg C, Brinchmann JE, Helseth E, Rasmussen AM, Lote K, Aamdal S, Gaudernack G, Kvalheim G, Langmoen IA (2013)
Therapeutic vaccination against autologous cancer stem cells with mRNA-transfected dendritic cells in patients with glioblastoma
Cancer Immunol Immunother, 62 (9), 1499-509
DOI 10.1007/s00262-013-1453-3, PubMed 23817721
Publications 2012
Boulland JL, Leung DS, Thuen M, Vik-Mo E, Joel M, Perreault MC, Langmoen IA, Haraldseth O, Glover JC (2012)
Evaluation of intracellular labeling with micron-sized particles of iron oxide (MPIOs) as a general tool for in vitro and in vivo tracking of human stem and progenitor cells
Cell Transplant, 21 (8), 1743-59
DOI 10.3727/096368911X627598, PubMed 22490338
Fossdal G, Vik-Mo EO, Sandberg C, Varghese M, Kaarbø M, Telmo E, Langmoen IA, Murrell W (2012)
Aqp 9 and brain tumour stem cells
ScientificWorldJournal, 2012, 915176
DOI 10.1100/2012/915176, PubMed 22262958
Publications 2011
Vik-Mo EO (2011)
Propagation and characterization of stem like cells from brain tumors - establishment of a clinical protocol for immunotherapeutic targeting of tumor stem cells in glioblastomas
In Series of dissertations submitted to the Faculty of Medicine, University of Oslo, Unipub, Oslo, no. 1145, 1 b. (flere pag.)
BIBSYS 11276729x, ISBN 978-82-8264-143-2
Vik-Mo EO, Sandberg C, Joel M, Stangeland B, Watanabe Y, Mackay-Sim A, Moe MC, Murrell W, Langmoen IA (2011)
A comparative study of the structural organization of spheres derived from the adult human subventricular zone and glioblastoma biopsies
Exp Cell Res, 317 (7), 1049-59
DOI 10.1016/j.yexcr.2010.12.022, PubMed 21199649
Publications 2010
Vik-Mo EO, Reinlie S, Helseth E, Langmoen IA (2010)
Neurosurgery in Oslo
World Neurosurg, 74 (4-5), 402-6
DOI 10.1016/j.wneu.2010.10.029, PubMed 21492578
Vik-Mo EO, Sandberg C, Olstorn H, Varghese M, Brandal P, Ramm-Pettersen J, Murrell W, Langmoen IA (2010)
Brain tumor stem cells maintain overall phenotype and tumorigenicity after in vitro culturing in serum-free conditions
Neuro Oncol, 12 (12), 1220-30
DOI 10.1093/neuonc/noq102, PubMed 20843775
Publications 2008
Moe MC, Kolberg RS, Sandberg C, Vik-Mo E, Olstorn H, Varghese M, Langmoen IA, Nicolaissen B (2008)
A comparison of epithelial and neural properties in progenitor cells derived from the adult human ciliary body and brain
Exp Eye Res, 88 (1), 30-8
DOI 10.1016/j.exer.2008.09.020, PubMed 18955049
Varghese M, Olstorn H, Sandberg C, Vik-Mo EO, Noordhuis P, Nistér M, Berg-Johnsen J, Moe MC, Langmoen IA (2008)
A comparison between stem cells from the adult human brain and from brain tumors
Neurosurgery, 63 (6), 1022-33; discussion 1033-4
DOI 10.1227/01.NEU.0000335792.85142.B0, PubMed 19057315
Vik-Mo EO, Øksnes M, Pedersen PH, Wentzel-Larsen T, Rødahl E, Thorsen F, Schreiner T, Aanderud S, Lund-Johansen M (2008)
Gamma knife stereotactic radiosurgery of Nelson syndrome
Eur J Endocrinol, 160 (2), 143-8
DOI 10.1530/EJE-08-0687, PubMed 18996962
Publications 2007
Farbu E, Rekand T, Vik-Mo E, Lygren H, Gilhus NE, Aarli JA (2007)
Post-polio syndrome patients treated with intravenous immunoglobulin: a double-blinded randomized controlled pilot study
Eur J Neurol, 14 (1), 60-5
DOI 10.1111/j.1468-1331.2006.01552.x, PubMed 17222115
Vik-Mo EO, Oksnes M, Pedersen PH, Wentzel-Larsen T, Rødahl E, Thorsen F, Schreiner T, Aanderud S, Lund-Johansen M (2007)
Gamma knife stereotactic radiosurgery for acromegaly
Eur J Endocrinol, 157 (3), 255-63
DOI 10.1530/EJE-07-0189, PubMed 17766706
Publications 2003
Hasegawa H, Zinsser S, Rhee Y, Vik-Mo EO, Davanger S, Hay JC (2003)
Mammalian ykt6 is a neuronal SNARE targeted to a specialized compartment by its profilin-like amino terminal domain
Mol Biol Cell, 14 (2), 698-720
DOI 10.1091/mbc.e02-09-0556, PubMed 12589064
Vik-Mo EO, Oltedal L, Hoivik EA, Kleivdal H, Eidet J, Davanger S (2003)
Sec6 is localized to the plasma membrane of mature synaptic terminals and is transported with secretogranin II-containing vesicles
Neuroscience, 119 (1), 73-85
DOI 10.1016/s0306-4522(03)00065-4, PubMed 12763070
Publications 1999
Tsujimoto S, Pelto-Huikko M, Aitola M, Meister B, Vik-Mo EO, Davanger S, Scheller RH, Bean AJ (1999)
The cellular and developmental expression of hrs-2 in rat
Eur J Neurosci, 11 (9), 3047-63
DOI 10.1046/j.1460-9568.1999.00716.x, PubMed 10510169