New treatment for rare cancer pseudomyxoma peritonei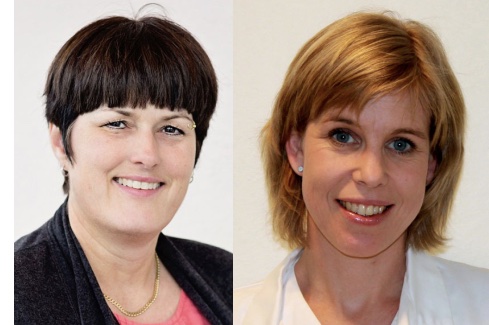 In this work, recently published in Journal of ImmunoTherapy of cancer, Kjersti Flatmark, Else Marit Inderberg and coworkers suggest a novel treatment strategy for GNAS-mutated pseudomyxoma peritonei. The work forms the rationale for a new study, the Pseudovax trial, which will test this therapeutic concept.
Pseudomyxoma peritonei (PMP) is a rare, slow-growing abdominal cancer with no efficacious treatment options in non-resectable and recurrent cases. Activating mutations in the GNAS oncogene are remarkably frequent in PMP and the mutated gene product, guanine nucleotide-binding protein α subunit (Gsα), is a potential tumor neo-antigen, presenting an opportunity for targeting by a therapeutic cancer vaccine.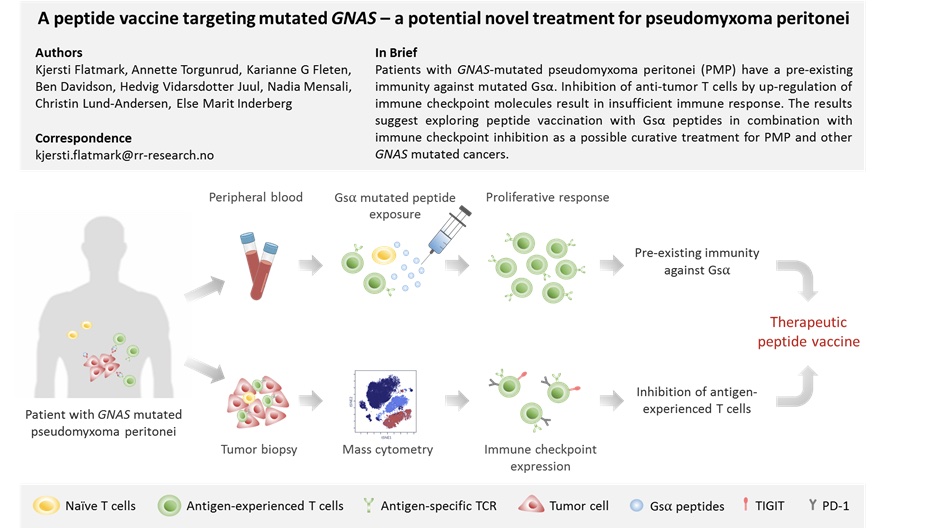 The article:
Peptide vaccine targeting mutated GNAS: a potential novel treatment for pseudomyxoma peritonei.
Flatmark K, Torgunrud A, Fleten KG, Davidson B, Juul HV, Mensali N, Lund-Andersen C, Inderberg EM.
J Immunother Cancer. 2021 Oct;9(10):e003109. doi: 10.1136/jitc-2021-003109.
PMID: 34711663
---
Kjersti Flatmark combines work as a surgeon and researcher as group leader of the Translational Cancer Therapy research group at Department of Tumor Biology.
Else Marit Inderberg is Head of Immunomonitoring and Group leader at the Department of Cellular Therapy.