Institute seminar August 26th: Infrastructure for precision medicine in cancer; bridging a gap between research and clinical practice?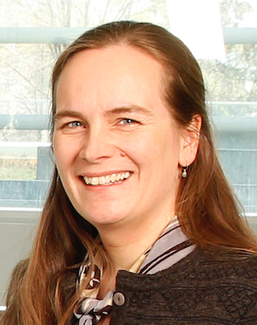 First speaker out in the autumn season of 2020 is Hege Russnes, who works both at the clinical side of the hospital as well as at our institute. Indeed, she is involved in bridging a gap between research and clinical practice, and will present the new strategic infrastructure to be established at OUS. Don't miss this presentation!

TIME: Wednesday, August 26th, 12 o'clock
WHERE: On Zoom.
Join Zoom Meeting:
https://uio.zoom.us/j/68448453793?pwd=T1Uzc1JjMlhmcTN4SmhZMk91bWdpQT09

Meeting ID: 684 4845 3793
Password: 951741
---
SPEAKER: Hege G. Russnes, MD, PhD
Senior Consultant, Dept. of Pathology and Researcher, Dept. of Cancer Genetics, Institute for Cancer Research Oslo University Hospital, Radiumhospitalet Oslo Norway
---
TITLE: Infrastructure for precision medicine in cancer; bridging a gap between research and clinical practice?

ABSTRACT: A key element guiding modern cancer treatment is the ability to perform detailed molecular characterization of biological properties of each patient's disease – precision cancer medicine. During the last decade, clinical cancer trials have increasingly demanded extended molecular testing (incl. multidisciplinary diagnostics), but no dedicated institutional or national research infrastructure supporting such activities have been established. As a consequence, there has been a gap between the opportunities for precision cancer medicine provided by advances in technology/knowledge versus molecular diagnostics implemented in cancer diagnostics.

In 2019, the Norwegian Authorities in Health Region South-East allocated strategic research funding to establish an infrastructure for precision diagnostic at Oslo University Hospital (InPreD – OUS). The aim was to establish a stable multi-disciplinary environment providing state-of-the-art diagnostics for clinical cancer trials and to facilitate interdisciplinary interaction between environments performing clinical-, diagnostic- and translational research. The work is coordinated by Hege G. Russnes, Head of Section for Experimental Diagnostics and Research Support at the Department of Pathology, Oslo University Hospital (OUS) and interacts directly with the Clinical Cancer Trial Unit at the Dept. of Oncology at Oslo University Hospital (Head Jon Amund Kyte) and the environments at Health Region South-East Core Facility for Cancer Genomics and Bioinformatics at the Institute for Cancer Research, OUS (the RCN funded NorSeq – Cancer node, Leonardo A. Meza-Zepeda and Eivind Hovig).
---
On behalf of the organizing committee,
Kristina Berg Lorvik
Morten Milek Nielsen
Sigrid S. Skånland

Department of Cancer Immunology
---
Links:
Research seminar overview, autumn season 2020
Home page of Hege Russnes' research group:
Genomic alterations in breast cancer with impact on prognosis, therapy prediction and clinical follow-up