National expert group receives 15 million for pancreatic cancer research
A national expert group on pancreatic cancer, recently established by the Norwegian Cancer Society, has been awarded NOK 15 million. The project is a consortium anchored in the University of Oslo, and consists of 9 research groups, affiliated with Oslo University Hospital, the University of Bergen and Stavanger University Hospital.
The group is led by Caroline Verbeke from the Department of Pathology at OUH and UiO. Other OUH representatives are Kjetil Tasken and Elin Kure from the Institute of Cancer Research, Lovise Mæhle from the Department of Medical Genetics, Stein Kaasa from the Department of Oncology, Ivar Gladhaug from UiO and OUH and Knut Labori from the Department of Hepatic, Gastrointestinal and Paediatric Surgery.
Blood and tissue samples from the same patients will be examined and data exchanged between the different groups. Each research group works on a specific area of the disease. Some of the groups will do laboratory work, such as molecular characterization of tumors, drug screening, pathology, metabolism-related research, research on circulating cancer cells and the use of animal models.
The funding comes from "Krafttak mot kreft" ("Effort agaist Cancer"), the Norwegian Cancer Society's annual fundraising campaign. In 2019, the funds were dedicated to low survival cancers.
"We want to improve the survival of pancreatic cancer patients by earmarking research funding for this disease and helping to build a research environment and make it even stronger", says Anne Lise Ryel, head of the Norwegian Cancer Society.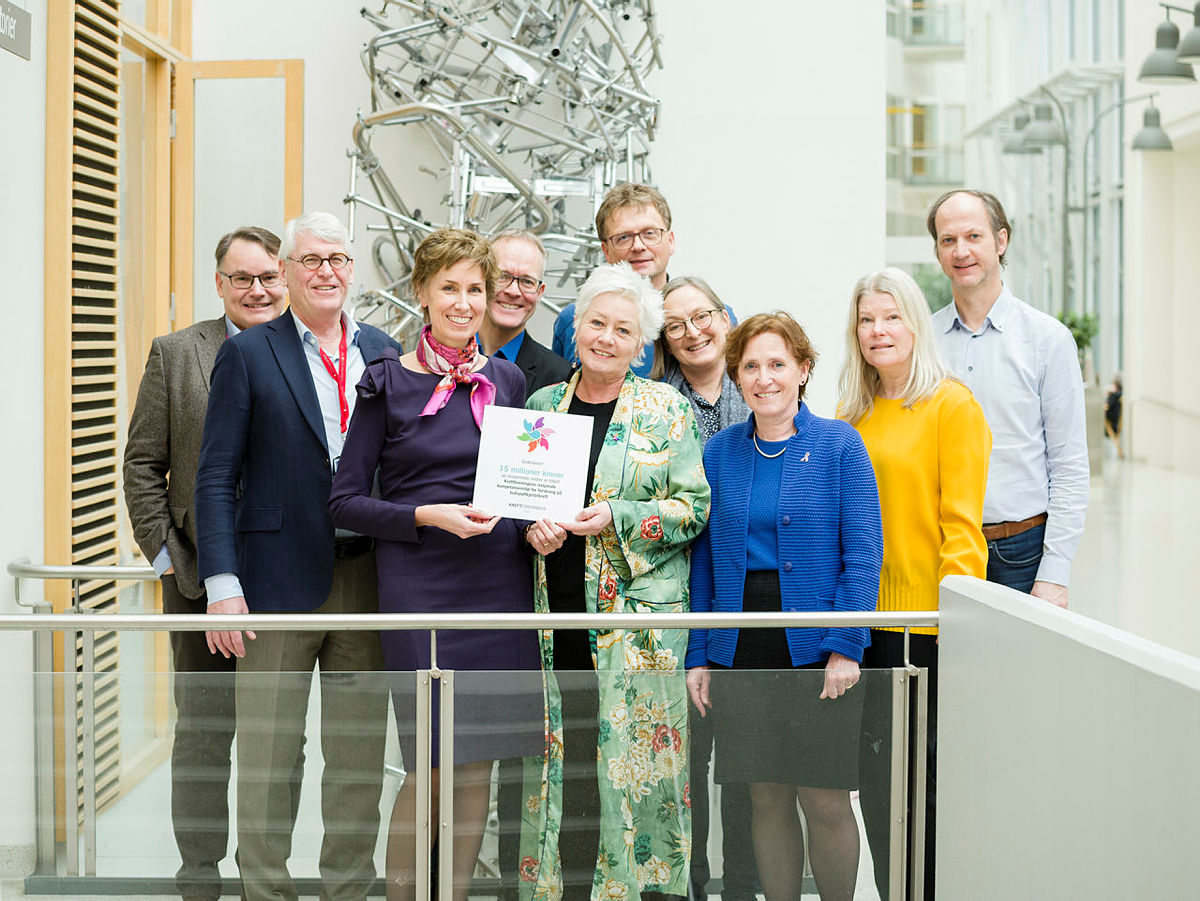 Links:
Comprehensive news article from UiO (in Norwegian):
Nasjonal ekspertgruppe får 15 millioner til forskning på pankreaskreft
---
OUH research groups involved:
Translational studies with a special focus on pancreatic cancer, headed by Elin Kure
Cell Signalling and Immune Regulation, headed by Kjetil Taskén
Research Group Inherited Cancer (RGIC), headed by Lovise Mæhle
Pancreatic Cancer Research Group, headed by Knut Labori
Pancreatic cancer biology and therapeutics (UiO), headed by Ivar Prydz Gladhaug.
Member here: Caroline Verbeke
Verbeke is also member of:
Gastrointestinal-Pancreas (GI-P) Pathology Research Group (OUH), headed by Per Arne Andresen