Lectures and Cermony October 31st The Anders Jahre Award for Young Scientists 2019 to Lars Tjelta Westlye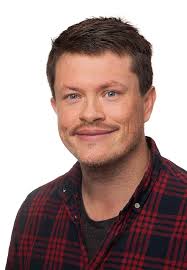 Anders Jahre's Awards for Medical Research honor research of outstanding quality in basic and clinical medicine. The prizes are awarded by the University of Oslo and are among the largest within Nordic biomedical research.
Lars Tjelta Westlye from NORMENT – Norwegian Centre for Mental Disorders Research at OUS and UiO is one of the two 2019 receipients of the Anders Jahre's medical award to young researchers for his work on how innate characteristics and personality traits can explain the predisposition to mental disorders.
The prize ceremony took place on Thursday 31st of October at 6:00 PM in the University Aula, Karl Johans gate 47, while the Jahre lectures were held on the same day at 10:15 AM hrs in Professorboligen.
Programme for the ceremony
Presentation of the prize winners by committee leader Harald A. Stenmark and committee member Lars Bo Nielsen
The prizes are awarded by Rector Svein Stølen
Short lectures by the prize winners Professor Carl-Henrik Heldin, Dr. Jenny Mjösberg and Dr. Lars Tjelta Westlye
Musical performances by Kim Rysstad and Tord Gustavsen, Kvindelige studenters sangforening (The Women's Choral Society of the University of Oslo) and Universitetets symfoniorkester
Everyone is welcome to attend!