Open seminar Oct. 9, 2019 11:30 AM–12:30 PM, Forskningsparken An Introduction to EATRIS, Europe's Translational Research Infrastructure for Translational Medicine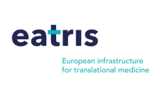 Learn how EATRIS can support you in advancing your project along the challenging development path to reach the patient (from preclinical to early clinical stages).
Researchers from academia, startups and SMEs developing potential medicinal and/or diagnostic products are invited to attend this open seminar by EATRIS Operations Director Anton Ussi.
Time and place: Oct. 9, 2019 11:30 AM–12:30 PM, Foskningsparken, Meeting Room 'VIA'
EATRIS is a European research infrastructure designed to accelerate the development of new drug treatments, diagnostic tools and other medical products.
The infrastructure constitutes 13 member countries and over 90 research centers, and NCMM coordinates the Norwegian participation in EATRIS.

The open seminar will involve a talk by EATRIS operations director Anton Ussi, who will give on overview of the infrastructure and how it can assist researchers in their translational projects. The talk should be of interest to any researchers working in field of translational research within Oslo.

For any questions please contact the EATRIS coordinator for Norway, Laetitia Abdou Garonne: l.a.garonne@ncmm.uio.no
Links:
Read about the EATRIS meeting from University of Oslo home page
Europe's Translational Research Infrastructure for Translational Medicine home page - eatris.eu