Three new strategic research areas appointed by Oslo University Hospital
In competition between 30 very good applicants, the hospital's external Scientific Advisory Board has selected three new strategic research areas for Oslo University Hospital.
Personalized treatment is central to all three areas; intestinal microflora treatment as part of personalized medicine, ex vivo drug testing as a basis for personalized treatment of intestinal cancer and cell-based immunotherapy against cancer.
The initiatives are led by Johannes Espolin Roksund Hov, Ragnhild A. Lothe and Karl-Johan Malmberg.
The Scientific Adisory Board members were impressed by the high quality of the applications in general and identified several innovative research approaches.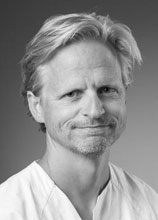 Personalized microbiota therapy in clinical medicine
The strategic research area "Personalized microbiota therapy in clinical medicine" establishes a multidisciplinary team at Oslo University Hospital, which will plan, coordinate and perform human trials of microbiota therapy. Clinical medicine based on stratification or modification of gut microbial composition requires gastroenterologists, infectious disease specialists, microbiologist and specialists in the individual diseases. Recently funded trials in primary
C. difficile
colitis, systemic sclerosis, HIV infection and cardiovascular disease highlight the potential and the need for a joint research strategy to enable rapid clinical translation and improved patient care within many fields, including inflammatory and infectious diseases as well as immune therapy for cancer.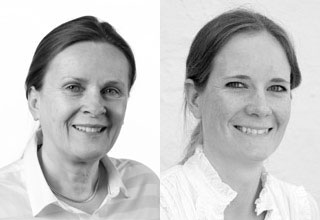 TEAM-ACT: Tumor Evolution in Advanced Models to Accelerate precision Cancer
TEAM-ACT will implement biology-based precision medicine for patients treated for metastatic colorectal cancer (CRC) at Oslo University Hospital (OUH) based on cutting-edge translational research. Drug screening of patient-derived organoid cultures will be combined with multi-level molecular analyses (genomics/transcriptomics/multiplex immunohistochemistry) of multiple tumor tissue samples from individual patients, and integrated into molecular prediction models by machine learning approaches. An immuno-oncology profiling program will be established, including immunophenotyping of tumors and immunotherapy testing in
ex vivo
co-cultures of malignant and tumor-infiltrating immune cells, to identify synergistic combination therapies with potential for "immune conversion", turning non-responsive tumors immunogenic.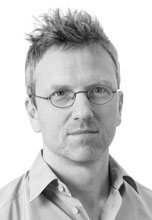 Cell-Based Cancer Immunotherapy (STRAT-CELL)
Immunotherapy has become a cornerstone in cancer therapy that includes a broad array of strategies
aiming to unleash, direct and boost the patients' own immune sy
stem through adoptive transfer of expanded naturally circulating or genetically engineered cytotoxic lymphocytes. Despite the recent clinical breakthroughs, the needs for new therapies targeting resistant cases and other diseases, in particular solid tumors, remains high. The overarching goal of the proposed strategic research area: Cell-Based Cancer Immunotherapy (STRAT-CELL) is to fast-track the clinical implementation of new strategies for gene-editing of cytotoxic lymphocytes.
Links:
---
Research group home pages: