Radforsk to invest NOK 4.5 million in cancer research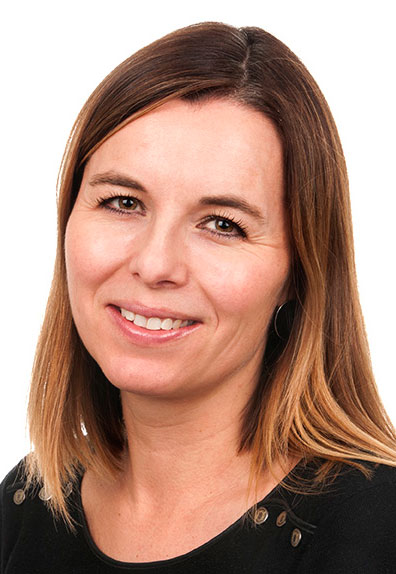 Radforsk is an evergreen investor focusing on companies that develop cancer treatment. Since its start-up in 1986, Radforsk has ploughed NOK 200 million of its profit back into cancer research at Oslo University Hospital. This year, four researchers will be awarded a total of NOK 4.5 million. One of them is Anette Weyergang, who will receive NOK 3.75 million over a three-year period.
From the home page of Radforsk:
'I'm so happy for this grant. As researchers, we have to find funding for our own projects. I didn't have any funding for the project I have now applied and been granted funds for,' says Anette Weyergang. She is a project group manager and senior researcher in Kristian Berg's group.
Berg's group conducts research in the field of photodynamic therapy (PDT) and photochemical internalisation (PCI). Radforsk's portfolio company PCI Biotech is based on this group's research.
Weyergang is the first researcher ever to be receive several million kroner over several years from Radforsk.
'We have donated a total of NOK 200 million to cancer research at Oslo University Hospital, of which NOK 25 million have gone to research in PDT/PCI. We have previously awarded smaller amounts to several researchers, but we now want to use some of our funds to focus on projects we believe in,' says CEO of Radforsk Jónas Einarsson.
Radforsk had received a total of eight applications by the deadline on 15 February, and the applications have been assessed by external experts.
New use of PCI technology
PCI is a technology for delivering drugs and other molecules into the cancer cells and then releasing them by means of light. This allows for targeted cancer treatment with fewer side effects for patients.
Weyergang will use the funds from Radforsk to research whether PCI technology can be used to make targeted cancer treatment even more targeted.
'The project aims to find a method for delivering antibodies to cancer cells using PCI technology. This has never been done before, and if we succeed, it can open up brand possibilities for using this technology,' says Weyergang.
Initially, she will focus on glioblastoma, which is the most serious form of brain cancer, is resistant to both chemotherapy and radiotherapy and has a very high mortality rate.
'This is translational research, so human trials are still a long way off. We will now use both glioblastoma cell lines and experimental animals to test our hypothesis. We do this to establish what is called a "proof of concept", which we need to move on to clinical testing,' says Weyergang.
The other researchers who have received funding for PDT/PCI research in 2019 are:
Kristian Berg and Henry Hirschberg Beckman: NOK 207,500
Qian Peng: NOK 300,000
Mouldy Sioud: NOK 300,000
Facts:
PDT/PCI:
Cancer research in the field of photodynamic therapy and photochemical internalisation studies the use of light in direct cancer treatment in combination with drugs, or to deliver drugs that can treat cancer to cells or organs.
Radforsk:
Since its formation in 1986, Radforsk has generated NOK 600 million in fund assets and channelled NOK 200 million to cancer research, based on a loan of NOK 1 million in equity back in 1986.
During this period, NOK 200 million have found its way back to the researchers whose ideas Radforsk has helped to commercialise.
NOK 25 million have gone to research in photodynamic therapy (PDT) and photochemical internalisation (PCI). In total, NOK 40 million will be awarded to this research.
---
Links:
The original news article from the Radforsk home page:
Radforsk bevilger 4,5 millioner kroner til kreftforskning
Anette Weyergang's project group:
Recombinant Light Activated Therapeutics
Kristian Berg's group:
Photochemical internalisation (PCI)
Quian Peng's research group:
Photodynamic Therapy and Photodetection
Mouldy Sioud's research group:
Immunomodulation and Targeted Therapies