Scientists from the Research Institute of Internal Medicine receive funding from ERA-Net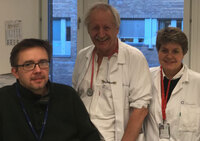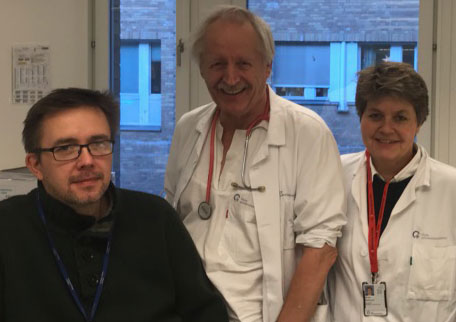 Professor Pål Aukrust has together with senior scientist dr. Arne Yndestad and professor Bente Halvorsen received ERA-NET funding on cardiovascular diseases (ERA-CVD). All three scientists are affiliated Research Institute of Internal Medicine at the Division of Surgery, Inflammatory Medicine and Transplantation ("KIT"), Oslo University Hospital and Institute of Clinical Medicine, University of Oslo.

The funding, amounting to 2.4 mill NOK over a period of three years, is based on a collaborative project with professor Joachim Schultze, Bonn, Germany, professor Michael Sieweki, Marseille, France, and professor Erik A Biessen, Maastricht, The Netherlands, who is heading the consortium. The project named AtheroMacHete (Atherosclerosis Macrophage Heterogeneity study) will particular focus on intra plaque macrophage heterogeneity in patients with atherosclerotic disorders and experimental model systems.