Gathering Friday October 28th 10-12 at UiO: Announcement of research funding from the Norwegian Cancer Society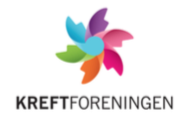 The board of the Norwegian Cancer Society will October 24th decide which research projects that will be funded. All applications have been peer reviewed internationally. Those receiving funding will be contacted prior to the event.
The announcement event take place on Friday October 28th at 10-10 AM in the "Professorboligen" at the University of Oslo. There will be talks held by a scientist, a fund-raiser, and a personal story will be told. There will also be an artistic peformance, and refreshments will be served.
Final date for registration: October 25th