William Louch appointed "Scientist of the Month" by "Helse Sør-Øst" for May 2015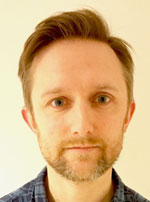 The South-Eastern Norway Regional Health Authority (Helse Sør-Øst) aims to profile ongoing excellent research in the region by calling special attention to a "Scientist of the Month". For the month of May 2015, this honour went to William Louch from the Institute for Experimental Medical Research at the Division of Cardiovascular and Pulmonary Diseases, Oslo University Hospital.

Louch has received funding from the European Research Council (ERC) "Controlling Cardiomyocyte Dyadic Structure". This has made it possible for his group to purchase an advanced microscope with a resolution sufficiently high to gain new insight into mechanisms taking place during heart failure.