An enlightening translational research meeting between pelvic surgeons and researchers at the Radium Hospital
On Friday 15 October, an inspiring translational research meeting was organized at the Institute for Cancer Research. Invited participants from the Section for Oncological pelvic surgery and the Translational Cancer Therapy research group, together with a number of collaborative partners and our user panel were present.
"We are so happy that we finally had the opportunity to organize such a meeting again. It is important to be able to meet and present and discuss many of our exciting research projects" says head of Oncological pelvic surgery Dr. Stein G. Larsen.
"I am sure that this meeting will stimulate an even closer collaboration between the clinical and translational teams", continues Dr. Larsen.
There were presentations of both clinical and translational research projects that gave the participants more insight and knowledge of why these research activities are important.
One of the participants from the user panel Trine Natvig said; "It's so great to see all the projects that are going on. For those of us who are affected privately, it means a lot that so much research is happening. That you are constantly trying to find better treatments, both the surgeons and on the lab side. It gives me so much hope and I really appreciate it.
Professor Kjersti Flatmark who combines the job as a surgeon and researcher, and is the leader of the Translational Cancer Therapy research group agrees with Dr. Larsen.

"I am impressed and proud of all the translational and clinical research projects that are ongoing in our two teams and I am absolutely sure that the good and unique translational collaboration across the two teams is absolutely crucial to achieve this", says Professor Flatmark before she concludes; "None of these projects would have been possible without the patients agreeing to participate in research projects and we are very grateful for that".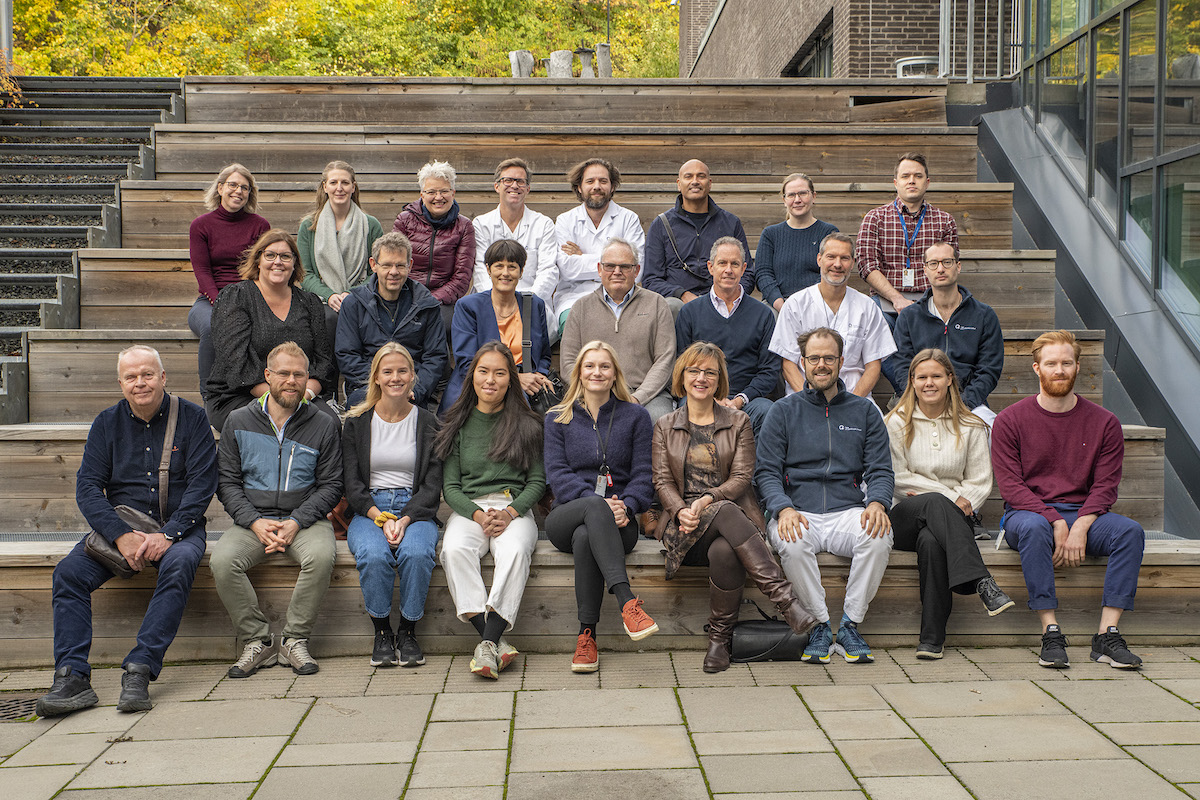 Links:
Program for the meeting (PDF)
Translation Cancer Therapy research group, headed by Kjersti Flatmark
Stein Gunnar Larsen's publications