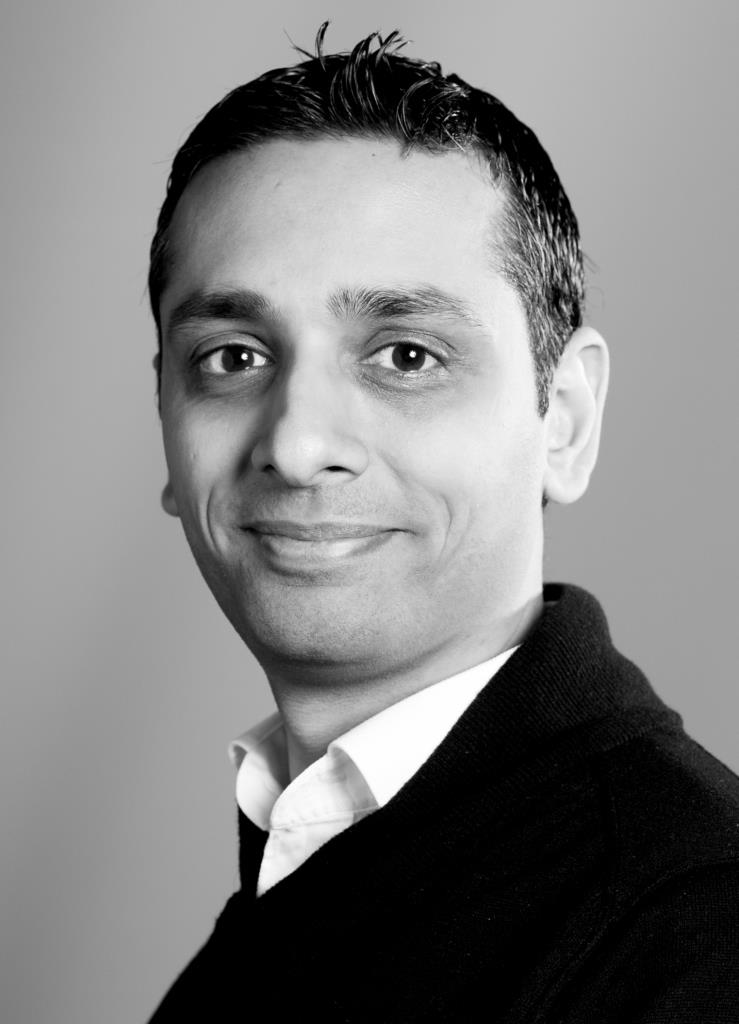 Satish Arora
Post doc; MD, PhD
+47 970 07 305
Satish Arora successfully defended his thesis "Immunological and non-immunological markers of cardiac allograft vasculopathy amongst heart transplant recipients" in May 2010.
Coronary disease often occurs in patients who are heart transplanted. The cause of the development of the disease is unknown, but chronic inflammation probably plays an important role.
The disease is difficult to detect, but physician and researcher Satish Arora has shown that simple blood tests can help in diagnosis.
Dr. Arora and his colleagues investigated the importance of elevated C-reactive protein (CRP) and other inflammatory markers for the development of coronary disease. Reduced renal function as well as previously undergone disease caused by a parasite (Toxoplasma gondii) can also be easily determined by blood sampling and the association with the development of coronary disease and later outcomes is considered in more detail.
Arora shows that different blood tests can be used to determine if a heart transplant patient is particularly at risk of developing coronary disease. Early detection of this disease is important and may result in more intensive follow-up and treatment, thus increasing the chance of survival after heart transplant.
Publications 2021
Ahn JM, Zimmermann FM, Arora S, Solberg OG, Angerås O, Rolid K, Rafique M, Aaberge L, Karason K, Okada K, Luikart H, Khush KK, Honda Y, Pijls NHJ, Lee SE, Kim JJ, Park SJ, Gullestad L, Fearon WF (2021)
Prognostic value of comprehensive intracoronary physiology assessment early after heart transplantation
Eur Heart J, 42 (48), 4918-4929
DOI 10.1093/eurheartj/ehab568, PubMed 34665224
Dreher M, Price D, Gardev A, Peeters P, Arora S, van der Sar-van der Brugge S, Dekhuijzen R, Usmani OS (2021)
Patient perceptions of the re-usable Respimatt® Soft Mist™ inhaler in current users and those switching to the device: A real-world, non-interventional COPD study
Chron Respir Dis, 18, 1479973120986228
DOI 10.1177/1479973120986228, PubMed 33522304
Publications 2020
Bergh N, Gude E, Bartfay SE, K Andreassen A, Arora S, Dahlberg P, Dellgren G, Gullestad L, Gustafsson F, Karason K, Rådegran G, Bollano E, Andersson B (2020)
Invasive haemodynamics in de novo everolimus vs. calcineurin inhibitor heart transplant recipients
ESC Heart Fail, 7 (2), 567-576
DOI 10.1002/ehf2.12608, PubMed 32059083
Gustafsson F, Andreassen AK, Andersson B, Eiskjær H, Rådegran G, Gude E, Jansson K, Solbu D, Karason K, Arora S, Dellgren G, Gullestad L, SCHEDULE (Scandinavian heart transplant everolimus de novo study with early calcineurin inhibitors avoidance) Investigators* (2020)
Everolimus Initiation With Early Calcineurin Inhibitor Withdrawal in De Novo Heart Transplant Recipients: Long-term Follow-up From the Randomized SCHEDULE Study
Transplantation, 104 (1), 154-164
DOI 10.1097/TP.0000000000002702, PubMed 30893292
Nelson LM, Andreassen AK, Arora S, Andersson B, Gude E, Eiskjaer H, Rådegran G, Dellgren G, Gullestad L, Gustafsson F (2020)
Mild acute cellular rejection and development of cardiac allograft vasculopathy assessed by intravascular ultrasound and coronary angiography in heart transplant recipients-a SCHEDULE trial substudy
Transpl Int, 33 (5), 517-528
DOI 10.1111/tri.13577, PubMed 31958178
Publications 2019
Arora S, Ofstad AP, Ulimoen GR, Birkeland KI, Endresen K, Gullestad L, Johansen OE (2019)
Asymptomatic coronary artery disease in a Norwegian cohort with type 2 diabetes: a prospective angiographic study with intravascular ultrasound evaluation
Cardiovasc Diabetol, 18 (1), 26
DOI 10.1186/s12933-019-0832-2, PubMed 30851727
Trøseid M, Mayerhofer CCK, Broch K, Arora S, Svardal A, Hov JR, Andreassen AK, Gude E, Karason K, Dellgren G, Berge RK, Gullestad L, Aukrust P, Ueland T (2019)
The carnitine-butyrobetaine-TMAO pathway after cardiac transplant: Impact on cardiac allograft vasculopathy and acute rejection
J Heart Lung Transplant, 38 (10), 1097-1103
DOI 10.1016/j.healun.2019.06.003, PubMed 31301965
Publications 2018
Arora S, Andreassen AK, Karason K, Gustafsson F, Eiskjær H, Bøtker HE, Rådegran G, Gude E, Ioanes D, Solbu D, Dellgren G, Ueland T, Aukrust P, Gullestad L, SCHEDULE (Scandinavian Heart Transplant Everolimus De Novo Study With Early Calcineurin Inhibitors Avoidance) Investigators (2018)
Effect of Everolimus Initiation and Calcineurin Inhibitor Elimination on Cardiac Allograft Vasculopathy in De Novo Heart Transplant Recipients
Circ Heart Fail, 11 (9), e004050
DOI 10.1161/CIRCHEARTFAILURE.117.004050, PubMed 30354362
Norum HM, Michelsen AE, Lekva T, Arora S, Otterdal K, Olsen MB, Kong XY, Gude E, Andreassen AK, Solbu D, Karason K, Dellgren G, Gullestad L, Aukrust P, Ueland T (2018)
Circulating delta-like Notch ligand 1 is correlated with cardiac allograft vasculopathy and suppressed in heart transplant recipients on everolimus-based immunosuppression
Am J Transplant, 19 (4), 1050-1060
DOI 10.1111/ajt.15141, PubMed 30312541
Publications 2017
Bürker BS, Gullestad L, Gude E, Relbo Authen A, Grov I, Hol PK, Andreassen AK, Arora S, Dew MA, Fiane AE, Haraldsen IR, Malt UF, Andersson S (2017)
Cognitive function after heart transplantation: Comparing everolimus-based and calcineurin inhibitor-based regimens
Clin Transplant, 31 (4)
DOI 10.1111/ctr.12927, PubMed 28185318
Relbo Authen A, Grov I, Karason K, Gustafsson F, Eiskjaer H, Rådegran G, Gude E, Jansson K, Dellgren G, Solbu D, Arora S, Andreassen AK, Gullestad L (2017)
Effect of everolimus vs calcineurin inhibitors on quality of life in heart transplant recipients during a 3-year follow-up: Results of a randomized controlled trial (SCHEDULE)
Clin Transplant, 31 (9)
DOI 10.1111/ctr.13038, PubMed 28640529
Publications 2016
Mirza K, Gustafsson F, Gullestad L, Arora S, Andersen C (2016)
Effect of everolimus initiation and early calcineurin inhibitor withdrawal on myocardial FOXP3+ regulatory T cells in heart transplantation
Transpl Immunol, 38, 75-7
DOI 10.1016/j.trim.2016.05.004, PubMed 27260644
Solberg OG, Stavem K, Ragnarsson A, Ioanes D, Arora S, Endresen K, Benth JŠ, Gullestad L, Gude E, Andreassen AK, Aaberge L (2016)
Index of microvascular resistance after early conversion from calcineurin inhibitor to everolimus in heart transplantation: A sub-study to a 1-year randomized trial
J Heart Lung Transplant, 35 (8), 1010-7
DOI 10.1016/j.healun.2016.03.002, PubMed 27113960
Yardley M, Gullestad L, Bendz B, Bjørkelund E, Rolid K, Arora S, Nytrøen K (2016)
Long-term effects of high-intensity interval training in heart transplant recipients: A 5-year follow-up study of a randomized controlled trial
Clin Transplant, 31 (1)
DOI 10.1111/ctr.12868, PubMed 27865004
Publications 2015
Nytrøen K, Yardley M, Rolid K, Bjørkelund E, Karason K, Wigh JP, Dall CH, Arora S, Aakhus S, Lunde K, Solberg OG, Gustafsson F, Prescott EI, Gullestad L (2015)
Design and rationale of the HITTS randomized controlled trial: Effect of High-intensity Interval Training in de novo Heart Transplant Recipients in Scandinavia
Am Heart J, 172, 96-105
DOI 10.1016/j.ahj.2015.10.011, PubMed 26856221
Publications 2014
Arora S, Gullestad L (2014)
The challenge of allograft vasculopathy in cardiac transplantation
Curr Opin Organ Transplant, 19 (5), 508-14
DOI 10.1097/MOT.0000000000000112, PubMed 25144667
Publications 2013
Nytrøen K, Rustad LA, Erikstad I, Aukrust P, Ueland T, Lekva T, Gude E, Wilhelmsen N, Hervold A, Aakhus S, Gullestad L, Arora S (2013)
Effect of high-intensity interval training on progression of cardiac allograft vasculopathy
J Heart Lung Transplant, 32 (11), 1073-80
DOI 10.1016/j.healun.2013.06.023, PubMed 23906899
Publications 2012
Arora S, Gude E, Sigurdardottir V, Mortensen SA, Eiskjær H, Riise G, Mared L, Bjørtuft O, Ekmehag B, Jansson K, Simonsen S, Aukrust P, Solbu D, Iversen M, Gullestad L (2012)
Improvement in renal function after everolimus introduction and calcineurin inhibitor reduction in maintenance thoracic transplant recipients: the significance of baseline glomerular filtration rate
J Heart Lung Transplant, 31 (3), 259-65
DOI 10.1016/j.healun.2011.12.010, PubMed 22333403
Arora S, Aarones M, Aakhus S, Skaardal R, Aass H, Aukrust P, Kongsgaard E, Gullestad L (2012)
Peak oxygen uptake during cardiopulmonary exercise testing determines response to cardiac resynchronization therapy
J Cardiol, 60 (3), 228-35
DOI 10.1016/j.jjcc.2012.03.004, PubMed 22542140
Sarvari SI, Gjesdal O, Gude E, Arora S, Andreassen AK, Gullestad L, Geiran O, Edvardsen T (2012)
Early postoperative left ventricular function by echocardiographic strain is a predictor of 1-year mortality in heart transplant recipients
J Am Soc Echocardiogr, 25 (9), 1007-14
DOI 10.1016/j.echo.2012.05.010, PubMed 22727199
Publications 2011
Arora S, Ueland T, Wennerblom B, Sigurdadottir V, Eiskjær H, Bøtker HE, Ekmehag B, Jansson K, Mortensen SA, Saunamaki K, Simonsen S, Gude E, Bendz B, Solbu D, Aukrust P, Gullestad L (2011)
Effect of everolimus introduction on cardiac allograft vasculopathy--results of a randomized, multicenter trial
Transplantation, 92 (2), 235-43
DOI 10.1097/TP.0b013e31822057f1, PubMed 21677600
Publications 2010
Arora S (2010)
Immunological and non-immunological markers of cardiac allograft vasculopathy amongst heart transplant recipients
In Series of dissertations submitted to the Faculty of Medicine, University of Oslo, Unipub, Oslo, no. 934, 1 b. (flere pag.)
BIBSYS 101142978, ISBN 978-82-8072-360-4
Arora S, Gunther A, Wennerblom B, Ueland T, Andreassen AK, Gude E, Endresen K, Geiran O, Wilhelmsen N, Andersen R, Aukrust P, Gullestad L (2010)
Systemic markers of inflammation are associated with cardiac allograft vasculopathy and an increased intimal inflammatory component
Am J Transplant, 10 (6), 1428-36
DOI 10.1111/j.1600-6143.2010.03118.x, PubMed 20486911
Gude E, Andreassen AK, Arora S, Gullestad L, Grov I, Hartmann A, Leivestad T, Fiane AE, Geiran OR, Vardal M, Simonsen S (2010)
Acute renal failure early after heart transplantation: risk factors and clinical consequences
Clin Transplant, 24 (6), E207-13
DOI 10.1111/j.1399-0012.2010.01225.x, PubMed 20184627
Gude E, Gullestad L, Arora S, Simonsen S, Hoel I, Hartmann A, Holdaas H, Fiane AE, Geiran OR, Andreassen AK (2010)
Benefit of early conversion from CNI-based to everolimus-based immunosuppression in heart transplantation
J Heart Lung Transplant, 29 (6), 641-7
DOI 10.1016/j.healun.2010.01.005, PubMed 20304681
Publications 2009
Arora S, Aukrust P, Andreassen A, Simonsen S, Gude E, Grov I, Geiran O, Fiane A, Gullestad L (2009)
The prognostic importance of modifiable risk factors after heart transplantation
Am Heart J, 158 (3), 431-6
DOI 10.1016/j.ahj.2009.05.036, PubMed 19699867
Arora S, Aukrust P, Ueland T, Broch K, Simonsen S, Gude E, Fiane AE, Geiran O, Wergeland R, Andreassen AK, Gullestad L (2009)
Elevated serum uric acid levels following heart transplantation predict all-cause and cardiac mortality
Eur J Heart Fail, 11 (10), 1005-13
DOI 10.1093/eurjhf/hfp115, PubMed 19737803
Gjesdal O, Gude E, Arora S, Leivestad T, Andreassen AK, Gullestad L, Aaberge L, Brunvand H, Edvardsen T, Geiran OR, Simonsen S (2009)
Intra-aortic balloon counterpulsation as a bridge to heart transplantation does not impair long-term survival
Eur J Heart Fail, 11 (7), 709-14
DOI 10.1093/eurjhf/hfp078, PubMed 19515719
Gude E, Simonsen S, Geiran OR, Fiane AE, Gullestad L, Arora S, Relbo A, Andreassen AK (2009)
Pulmonary hypertension in heart transplantation: discrepant prognostic impact of pre-operative compared with 1-year post-operative right heart hemodynamics
J Heart Lung Transplant, 29 (2), 216-23
DOI 10.1016/j.healun.2009.08.021, PubMed 19837606
Publications 2008
Arora S, Jenum PA, Aukrust P, Rollag H, Andreassen AK, Simonsen S, Guide E, Fiane AE, Geiran O, Gullestad L (2008)
Pre-transplant Toxoplasma gondii seropositivlty among heart transplant recipients and mortality - Reply
J. Am. Coll. Cardiol., 51 (18), 1827-1828
DOI 10.1016/j.jacc.2008.02.028
Arora S, Nicholls SJ (2008)
Atherosclerotic plaque reduction: blood pressure, dyslipidemia, atherothrombosis
Drugs Today (Barc), 44 (9), 711-8
DOI 10.1358/dot.2008.44.9.1263999, PubMed 19137125
Publications 2007
Arora S, Andreassen A, Simonsen S, Gude E, Dahl C, Skaardal R, Hoel I, Geiran O, Gullestad L (2007)
Prognostic importance of renal function 1 year after heart transplantation for all-cause and cardiac mortality and development of allograft vasculopathy
Transplantation, 84 (2), 149-54
DOI 10.1097/01.tp.0000268810.61393.2c, PubMed 17667805
Arora S, Gullestad L, Wergeland R, Simonsen S, Holm T, Hognestad A, Ueland T, Geiran O, Andreassen A (2007)
Probrain natriuretic peptide and C-reactive protein as markers of acute rejection, allograft vasculopathy, and mortality in heart transplantation
Transplantation, 83 (10), 1308-15
DOI 10.1097/01.tp.0000263338.39555.21, PubMed 17519779
Arora S, Jenum PA, Aukrust P, Rollag H, Andreassen AK, Simonsen S, Gude E, Fiane AE, Geiran O, Gullestad L (2007)
Pre-transplant Toxoplasma gondii seropositivity among heart transplant recipients is associated with an increased risk of all-cause and cardiac mortality
J Am Coll Cardiol, 50 (20), 1967-72
DOI 10.1016/j.jacc.2007.07.068, PubMed 17996562