Gastrointestinal Oncology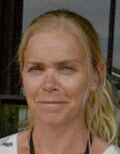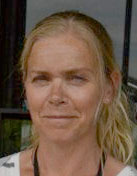 Gastrointestinal cancer is among the most frequent cancers. In Section for Gastrointestinal Oncology we treat cancer of the esophagus, stomach, liver, pancreas, colon, rectum and anal canal, in addition to neuroendocrine cancer and cancer unknown primary.
Our research has a broad range from epidemiology, multidisciplinary research, clinical trials, translational research, quality of life, and late effects, within all areas of gastrointestinal cancer.
Group members are active in the tumour-specific groups at Norwegian Gastrointestinal Cancer Group (ngicg.no) and in developing and revising national treatment guidelines.
The colorectal group is organized in the Colorectal Oncology Research Group and is part of the K.G. Jebsen Colorectal Cancer Research Centre (colorectal.no).
Head of section: Maria Thomsen