The Laboratory Technology Unit

The unit members hold an expertise in all aspects of translational cancer technologies, with master's degrees in biochemistry, biomedicine, biology, bioinformatics and medical cell biology. The research engineers have a key role in the research groups in project planning, developing and implementing new technologies, training of M.Sc. and Ph.D. students, analysis of raw data and quality assurance. The Laboratory Technology Group has regular meetings focusing on method development and new laboratory technologies.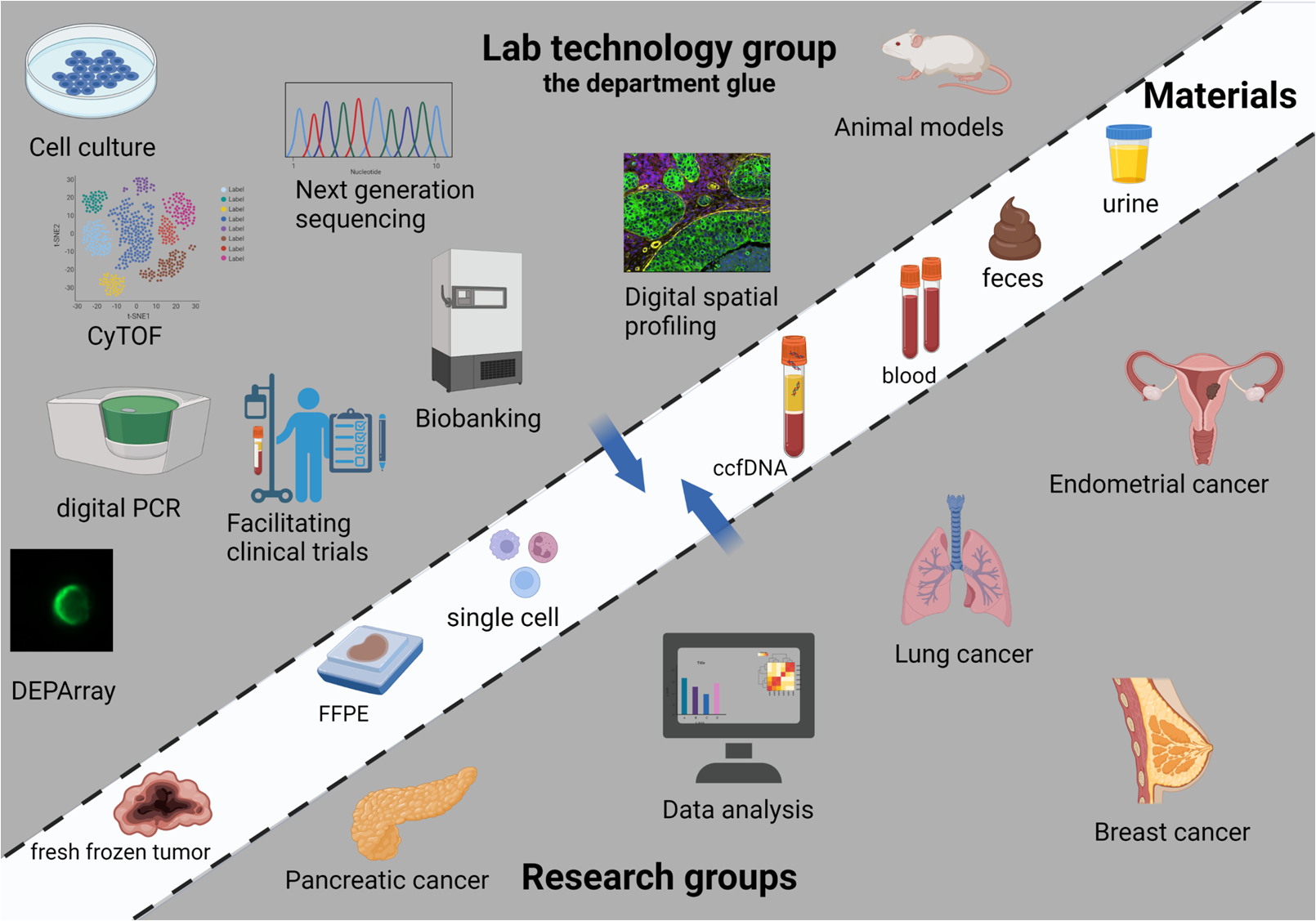 | | |
| --- | --- |
| The foundation for the high quality research in our department is our biobank consisting of more than 100 000 vials of tumor tissue, blood, nucleic acid preparations etc. The Laboratory technology group is responsible for the sample management and biobank maintenance, as well as keeping the connected databases updated. Each SOP has a responsible engineer that is especially skilled and updated on the method. | |
The department's research on several types of cancer, such as breast, lung, pancreatic, endometrial and ovarial cancer, increases the need for communication and exchange of methodological knowledge between the research groups. The engineers are therefore administratively organized into a separate unit even though they are strongly connected to specific research groups and projects. This organization model has shown to improve exchange of knowledge and experience, as well as the efficiency of the department's laboratory work and project management.
Goals

Using the best methods available to answer the scientific questions asked
Generate and maintain the biobank and data bases
Generate laboratory results of excellent quality
Highly educated and competent personnel that is up to date with recent innovations in laboratory methodology/technology