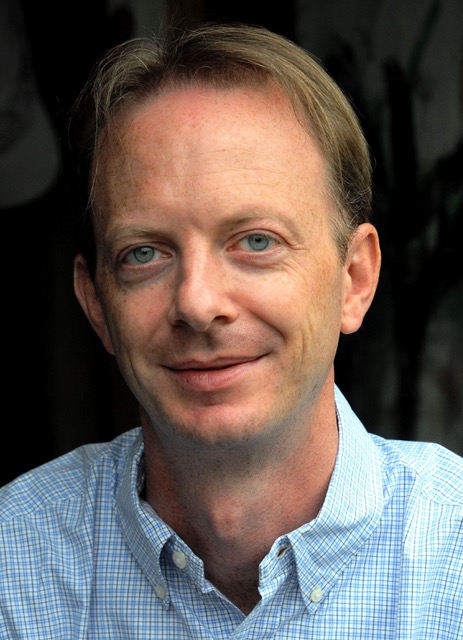 Nikolai Engedal
Principal Investigator; PhD
+47 22 78 17 62
Bio
Dr. Engedal graduated in Biochemistry at the University of Oslo in 1999. He received his pre-doctoral research experience and training in the group of Prof. Fahri Saatcioglu at the Biotechnology Centre of Oslo, where he focused on intracellular signaling, transcriptional regulation, and cell death in prostate cancer cells (4 publications). Engedal then switched to study intracellular signal regulation of T cell proliferation and death by retinoic acid in the group of Prof. Heidi Kiil Blomhoff at the Medical Faculty (University of Oslo), where he obtained his PhD (Dr. philos) in 2005.
Following a postdoc period that focused on membrane transport mechanisms and cancer-relevant toxins in Prof. Kirsten Sandvig's group at the Norwegian Radium Hospital, Dr. Engedal joined the group of Prof. Ian G. Mills at the Nordic EMBL partnership "Centre for Molecular Medicine Norway" (NCMM) in 2010. Here, Dr. Engedal started his own project centered on understanding the molecular regulation of autophagy (a lysosomal degradation pathway for intracellular material) and cell death by calcium and ER stress signaling. For this, Engedal received several research grants, including a Young Research Talent grant from the Research Council of Norway. The focus on autophagy included a long-term collaboration with the Norwegian pioneer in autophagy research, Per O. Seglen. Dr Engedal led the independent research group "The Autophagy Team" at NCMM in the period 2014-2019, publishing >20 papers in peer-reviewed journals.
Recently, Engedal has moved more specifically into the direction of translational cancer research. First, by joining the team of Dr. Alfonso Urbanucci in Prof. Eivind Hovig's group at the Department of Tumor Biology, the Institute for Cancer Research, Oslo University Hospital, where Engedal has explored epigenetic-targeting drugs for novel chemo/radiation combination therapies in prostate cancer. Second, by starting up the "Autophagy in Cancer" research team, which is based on own external funding and focuses on the role of autophagy in cancer, and the potential use of autophagy modulation in cancer therapy.
Dr. Engedal chairs the Nordic Autophagy Society (since 2015) and was a managing committee member and task collaborator in the TransAUTOPHAGY EU COST action CA15138 (2016-2020). Engedal is an Editorial Board Member in the journals Cells and Biomolecules and has guest edited the Special Issues "Transautophagy: Research and Translation of Autophagy Knowledge" in Oxidative Medicine and Cellular Longevity in 2018 and "Autophagy in Cancer" in Biology in 2019-2020. Engedal has authored ~50 papers in peer-reviewed journals (see Publications).
Dr. Engedal started up the "Autophagy in Cancer" group in 2021.
Publications 2022
Engedal N, Sønstevold T, Beese CJ, Selladurai S, Melcher T, Simensen JE, Frankel LB, Urbanucci A, Torgersen ML (2022)
Measuring Autophagic Cargo Flux with Keima-Based Probes
Methods Mol Biol, 2445, 99-115
DOI 10.1007/978-1-0716-2071-7_7, PubMed 34972988
Publications 2021
Christensen SB, Simonsen HT, Engedal N, Nissen P, Møller JV, Denmeade SR, Isaacs JT (2021)
From Plant to Patient: Thapsigargin, a Tool for Understanding Natural Product Chemistry, Total Syntheses, Biosynthesis, Taxonomy, ATPases, Cell Death, and Drug Development
Prog Chem Org Nat Prod, 115, 59-114
DOI 10.1007/978-3-030-64853-4_2, PubMed 33797641
Klionsky DJ, Abdel-Aziz AK, Abdelfatah S, Abdellatif M, Abdoli A, Abel S, Abeliovich H, Abildgaard MH, Abudu YP, Acevedo-Arozena A, Adamopoulos IE, Adeli K, Adolph TE, Adornetto A, Aflaki E, Agam G, Agarwal A, Aggarwal BB, Agnello M, Agostinis P, Agrewala JN, Agrotis A, Aguilar PV, Ahmad ST, Ahmed ZM et al. (2021)
Guidelines for the use and interpretation of assays for monitoring autophagy (4th edition)1
Autophagy, 17 (1), 1-382
DOI 10.1080/15548627.2020.1797280, PubMed 33634751
Schläfli AM, Tokarchuk I, Parejo S, Jutzi S, Berezowska S, Engedal N, Tschan MP (2021)
ALK inhibition activates LC3B-independent, protective autophagy in EML4-ALK positive lung cancer cells
Sci Rep, 11 (1), 9011
DOI 10.1038/s41598-021-87966-6, PubMed 33907223
Sønstevold T, Engedal N, Torgersen ML (2021)
Perturbation of Cellular Redox Homeostasis Dictates Divergent Effects of Polybutyl Cyanoacrylate (PBCA) Nanoparticles on Autophagy
Cells, 10 (12)
DOI 10.3390/cells10123432, PubMed 34943939
Taavitsainen S, Engedal N, Cao S, Handle F, Erickson A, Prekovic S, Wetterskog D, Tolonen T, Vuorinen EM, Kiviaho A, Nätkin R, Häkkinen T, Devlies W, Henttinen S, Kaarijärvi R, Lahnalampi M, Kaljunen H, Nowakowska K, Syvälä H, Bläuer M, Cremaschi P, Claessens F, Visakorpi T, Tammela TLJ, Murtola T et al. (2021)
Single-cell ATAC and RNA sequencing reveal pre-existing and persistent cells associated with prostate cancer relapse
Nat Commun, 12 (1), 5307
DOI 10.1038/s41467-021-25624-1, PubMed 34489465
Publications 2020
Humbert M, Morán M, de la Cruz-Ojeda P, Muntané J, Wiedmer T, Apostolova N, McKenna SL, Velasco G, Balduini W, Eckhart L, Janji B, Sampaio-Marques B, Ludovico P, Žerovnik E, Langer R, Perren A, Engedal N, Tschan MP (2020)
Assessing Autophagy in Archived Tissue or How to Capture Autophagic Flux from a Tissue Snapshot
Biology (Basel), 9 (3)
DOI 10.3390/biology9030059, PubMed 32245178
Lindner P, Christensen SB, Nissen P, Møller JV, Engedal N (2020)
Cell death induced by the ER stressor thapsigargin involves death receptor 5, a non-autophagic function of MAP1LC3B, and distinct contributions from unfolded protein response components
Cell Commun Signal, 18 (1), 12
DOI 10.1186/s12964-019-0499-z, PubMed 31987044
Sønstevold T, Engedal N, Mørch Ý, Iversen TG, Skotland T, Sandvig K, Torgersen ML (2020)
Structural Variants of poly(alkylcyanoacrylate) Nanoparticles Differentially Affect LC3 and Autophagic Cargo Degradation
J Biomed Nanotechnol, 16 (4), 432-445
DOI 10.1166/jbn.2020.2906, PubMed 32970976
Publications 2019
Engedal N, Luhr M, Szalai P, Seglen PO (2019)
Measurement of Bulk Autophagy by a Cargo Sequestration Assay
Methods Mol Biol, 1880, 307-313
DOI 10.1007/978-1-4939-8873-0_20, PubMed 30610706
Luhr M, Torgersen ML, Szalai P, Hashim A, Brech A, Staerk J, Engedal N (2019)
The kinase PERK and the transcription factor ATF4 play distinct and essential roles in autophagy resulting from tunicamycin-induced ER stress
J Biol Chem, 294 (20), 8197-8217
DOI 10.1074/jbc.RA118.002829, PubMed 30926605
Szwed M, Sønstevold T, Øverbye A, Engedal N, Grallert B, Mørch Ý, Sulheim E, Iversen TG, Skotland T, Sandvig K, Torgersen ML (2019)
Small variations in nanoparticle structure dictate differential cellular stress responses and mode of cell death
Nanotoxicology, 13 (6), 761-782
DOI 10.1080/17435390.2019.1576238, PubMed 30760074
Zhen Y, Spangenberg H, Munson MJ, Brech A, Schink KO, Tan KW, Sørensen V, Wenzel EM, Radulovic M, Engedal N, Simonsen A, Raiborg C, Stenmark H (2019)
ESCRT-mediated phagophore sealing during mitophagy
Autophagy, 16 (5), 826-841
DOI 10.1080/15548627.2019.1639301, PubMed 31366282
Publications 2018
Albertini MC, Proikas-Cezanne T, Engedal N, Žerovnik E, Lane JD (2018)
Transautophagy: Research and Translation of Autophagy Knowledge
Oxid Med Cell Longev, 2018, 7504165
DOI 10.1155/2018/7504165, PubMed 29861835
Engedal N, Žerovnik E, Rudov A, Galli F, Olivieri F, Procopio AD, Rippo MR, Monsurrò V, Betti M, Albertini MC (2018)
From Oxidative Stress Damage to Pathways, Networks, and Autophagy via MicroRNAs
Oxid Med Cell Longev, 2018, 4968321
DOI 10.1155/2018/4968321, PubMed 29849898
Luhr M, Sætre F, Engedal N (2018)
The Long-lived Protein Degradation Assay: an Efficient Method for Quantitative Determination of the Autophagic Flux of Endogenous Proteins in Adherent Cell Lines
Bio Protoc, 8 (9), e2836
DOI 10.21769/BioProtoc.2836, PubMed 34286043
Luhr M, Szalai P, Engedal N (2018)
The Lactate Dehydrogenase Sequestration Assay - A Simple and Reliable Method to Determine Bulk Autophagic Sequestration Activity in Mammalian Cells
J Vis Exp (137)
DOI 10.3791/57971, PubMed 30102280
Mauthe M, Orhon I, Rocchi C, Zhou X, Luhr M, Hijlkema KJ, Coppes RP, Engedal N, Mari M, Reggiori F (2018)
Chloroquine inhibits autophagic flux by decreasing autophagosome-lysosome fusion
Autophagy, 14 (8), 1435-1455
DOI 10.1080/15548627.2018.1474314, PubMed 29940786
Pajares M, Cuadrado A, Engedal N, Jirsova Z, Cahova M (2018)
The Role of Free Radicals in Autophagy Regulation: Implications for Ageing
Oxid Med Cell Longev, 2018, 2450748
DOI 10.1155/2018/2450748, PubMed 29682156
Roest G, Hesemans E, Welkenhuyzen K, Luyten T, Engedal N, Bultynck G, Parys JB (2018)
The ER Stress Inducer l-Azetidine-2-Carboxylic Acid Elevates the Levels of Phospho-eIF2α and of LC3-II in a Ca2+-Dependent Manner
Cells, 7 (12)
DOI 10.3390/cells7120239, PubMed 30513588
Szalai P, Engedal N (2018)
An Image-based Assay for High-throughput Analysis of Cell Proliferation and Cell Death of Adherent Cells
Bio Protoc, 8 (9), e2835
DOI 10.21769/BioProtoc.2835, PubMed 34286042
Szalai P, Parys JB, Bultynck G, Christensen SB, Nissen P, Møller JV, Engedal N (2018)
Nonlinear relationship between ER Ca2+ depletion versus induction of the unfolded protein response, autophagy inhibition, and cell death
Cell Calcium, 76, 48-61
DOI 10.1016/j.ceca.2018.09.005, PubMed 30261424
Publications 2017
Kjos I, Borg Distefano M, Sætre F, Repnik U, Holland P, Jones AT, Engedal N, Simonsen A, Bakke O, Progida C (2017)
Rab7b modulates autophagic flux by interacting with Atg4B
EMBO Rep, 18 (10), 1727-1739
DOI 10.15252/embr.201744069, PubMed 28835545
Sehgal P, Szalai P, Olesen C, Praetorius HA, Nissen P, Christensen SB, Engedal N, Møller JV (2017)
Inhibition of the sarco/endoplasmic reticulum (ER) Ca2+-ATPase by thapsigargin analogs induces cell death via ER Ca2+ depletion and the unfolded protein response
J Biol Chem, 292 (48), 19656-19673
DOI 10.1074/jbc.M117.796920, PubMed 28972171
Vdovikova S, Luhr M, Szalai P, Nygård Skalman L, Francis MK, Lundmark R, Engedal N, Johansson J, Wai SN (2017)
A Novel Role of Listeria monocytogenes Membrane Vesicles in Inhibition of Autophagy and Cell Death
Front Cell Infect Microbiol, 7, 154
DOI 10.3389/fcimb.2017.00154, PubMed 28516064
Publications 2016
Klionsky DJ, Abdelmohsen K, Abe A, Abedin MJ, Abeliovich H, Acevedo Arozena A, Adachi H, Adams CM, Adams PD, Adeli K, Adhihetty PJ, Adler SG, Agam G, Agarwal R, Aghi MK, Agnello M, Agostinis P, Aguilar PV, Aguirre-Ghiso J, Airoldi EM, Ait-Si-Ali S, Akematsu T, Akporiaye ET, Al-Rubeai M, Albaiceta GM et al. (2016)
Guidelines for the use and interpretation of assays for monitoring autophagy (3rd edition)
Autophagy, 12 (1), 1-222
DOI 10.1080/15548627.2015.1100356, PubMed 26799652
Luhr M, Szalai P, Sætre F, Gerner L, Seglen PO, Engedal N (2016)
A Simple Cargo Sequestration Assay for Quantitative Measurement of Nonselective Autophagy in Cultured Cells
Methods Enzymol, 587, 351-364
DOI 10.1016/bs.mie.2016.09.064, PubMed 28253965
Publications 2015
Engedal N, Seglen PO (2015)
Autophagy of cytoplasmic bulk cargo does not require LC3
Autophagy, 12 (2), 439-41
DOI 10.1080/15548627.2015.1076606, PubMed 26237084
Saetre F, Hagen LK, Engedal N, Seglen PO (2015)
Novel steps in the autophagic-lysosomal pathway
FEBS J, 282 (11), 2202-14
DOI 10.1111/febs.13268, PubMed 25779646
Seglen PO, Luhr M, Mills IG, Sætre F, Szalai P, Engedal N (2015)
Macroautophagic cargo sequestration assays
Methods, 75, 25-36
DOI 10.1016/j.ymeth.2014.12.021, PubMed 25576638
Szalai P, Hagen LK, Sætre F, Luhr M, Sponheim M, Øverbye A, Mills IG, Seglen PO, Engedal N (2015)
Autophagic bulk sequestration of cytosolic cargo is independent of LC3, but requires GABARAPs
Exp Cell Res, 333 (1), 21-38
DOI 10.1016/j.yexcr.2015.02.003, PubMed 25684710
Publications 2014
Engedal N, Mills IG (2014)
Endosomal signaling and oncogenesis
Methods Enzymol, 535, 179-200
DOI 10.1016/B978-0-12-397925-4.00012-2, PubMed 24377925
Itkonen HM, Engedal N, Babaie E, Luhr M, Guldvik IJ, Minner S, Hohloch J, Tsourlakis MC, Schlomm T, Mills IG (2014)
UAP1 is overexpressed in prostate cancer and is protective against inhibitors of N-linked glycosylation
Oncogene, 34 (28), 3744-50
DOI 10.1038/onc.2014.307, PubMed 25241896
Publications 2013
Engedal N, Torgersen ML, Guldvik IJ, Barfeld SJ, Bakula D, Sætre F, Hagen LK, Patterson JB, Proikas-Cezanne T, Seglen PO, Simonsen A, Mills IG (2013)
Modulation of intracellular calcium homeostasis blocks autophagosome formation
Autophagy, 9 (10), 1475-90
DOI 10.4161/auto.25900, PubMed 23970164
Kvalvaag AS, Pust S, Sundet KI, Engedal N, Simm R, Sandvig K (2013)
The ERM proteins ezrin and moesin regulate retrograde Shiga toxin transport
Traffic, 14 (7), 839-52
DOI 10.1111/tra.12077, PubMed 23593995
Torgersen ML, Engedal N, Bøe SO, Hokland P, Simonsen A (2013)
Targeting autophagy potentiates the apoptotic effect of histone deacetylase inhibitors in t(8;21) AML cells
Blood, 122 (14), 2467-76
DOI 10.1182/blood-2013-05-500629, PubMed 23970379
Publications 2011
Engedal N (2011)
Immune regulator vitamin A and T cell death
Vitam Horm, 86, 153-78
DOI 10.1016/B978-0-12-386960-9.00007-1, PubMed 21419271
Engedal N, Skotland T, Torgersen ML, Sandvig K (2011)
Shiga toxin and its use in targeted cancer therapy and imaging
Microb Biotechnol, 4 (1), 32-46
DOI 10.1111/j.1751-7915.2010.00180.x, PubMed 21255370
Publications 2010
Sandvig K, Torgersen ML, Engedal N, Skotland T, Iversen TG (2010)
Protein toxins from plants and bacteria: probes for intracellular transport and tools in medicine
FEBS Lett, 584 (12), 2626-34
DOI 10.1016/j.febslet.2010.04.008, PubMed 20385131
Torgersen ML, Engedal N, Bergan J, Sandvig K (2010)
The Intracellular Journey of Shiga Toxins
The Open Toxinology Journal, 3, 3-12
PublikaID 24
Torgersen ML, Engedal N, Pedersen AM, Husebye H, Espevik T, Sandvig K (2010)
Toll-like receptor 4 facilitates binding of Shiga toxin to colon carcinoma and primary umbilical vein endothelial cells
FEMS Immunol Med Microbiol, 61 (1), 63-75
DOI 10.1111/j.1574-695X.2010.00749.x, PubMed 21054580
Publications 2008
Engedal N, Auberger P, Blomhoff HK (2008)
Retinoic acid regulates Fas-induced apoptosis in Jurkat T cells: reversal of mitogen-mediated repression of Fas DISC assembly
J Leukoc Biol, 85 (3), 469-80
DOI 10.1189/jlb.1107790, PubMed 19112091
Publications 2006
Engedal N, Gjevik T, Blomhoff R, Blomhoff HK (2006)
All-trans retinoic acid stimulates IL-2-mediated proliferation of human T lymphocytes: early induction of cyclin D3
J Immunol, 177 (5), 2851-61
DOI 10.4049/jimmunol.177.5.2851, PubMed 16920920
Publications 2004
Engedal N, Ertesvag A, Blomhoff HK (2004)
Survival of activated human T lymphocytes is promoted by retinoic acid via induction of IL-2
Int Immunol, 16 (3), 443-53
DOI 10.1093/intimm/dxh048, PubMed 14978018
Publications 2003
Engedal N, Blomhoff HK (2003)
Combined action of ERK and NF kappa B mediates the protective effect of phorbol ester on Fas-induced apoptosis in Jurkat cells
J Biol Chem, 278 (13), 10934-41
DOI 10.1074/jbc.M211556200, PubMed 12551910
Publications 2002
Engedal N, Korkmaz CG, Saatcioglu F (2002)
C-Jun N-terminal kinase is required for phorbol ester- and thapsigargin-induced apoptosis in the androgen responsive prostate cancer cell line LNCaP
Oncogene, 21 (7), 1017-27
DOI 10.1038/sj.onc.1205167, PubMed 11850819
Ertesvag A, Engedal N, Naderi S, Blomhoff HK (2002)
Retinoic acid stimulates the cell cycle machinery in normal T cells: involvement of retinoic acid receptor-mediated IL-2 secretion
J Immunol, 169 (10), 5555-63
DOI 10.4049/jimmunol.169.10.5555, PubMed 12421932
Publications 2001
Engedal N, Saatcioglu F (2001)
Ceramide-induced cell death in the prostate cancer cell line LNCaP has both necrotic and apoptotic features
Prostate, 46 (4), 289-97
DOI 10.1002/1097-0045(20010301)46:4<289::aid-pros1035>3.0.co;2-k, PubMed 11241551
Publications 2000
Frønsdal K, Engedal N, Saatcioglu F (2000)
Efficient DNA-mediated gene transfer into prostate cancer cell line LNCaP
Prostate, 43 (2), 111-7
DOI 10.1002/(sici)1097-0045(20000501)43:2<111::aid-pros5>3.0.co;2-4, PubMed 10754526
Publications 1998
Frønsdal K, Engedal N, Slagsvold T, Saatcioglu F (1998)
CREB binding protein is a coactivator for the androgen receptor and mediates cross-talk with AP-1
J Biol Chem, 273 (48), 31853-9
DOI 10.1074/jbc.273.48.31853, PubMed 9822653