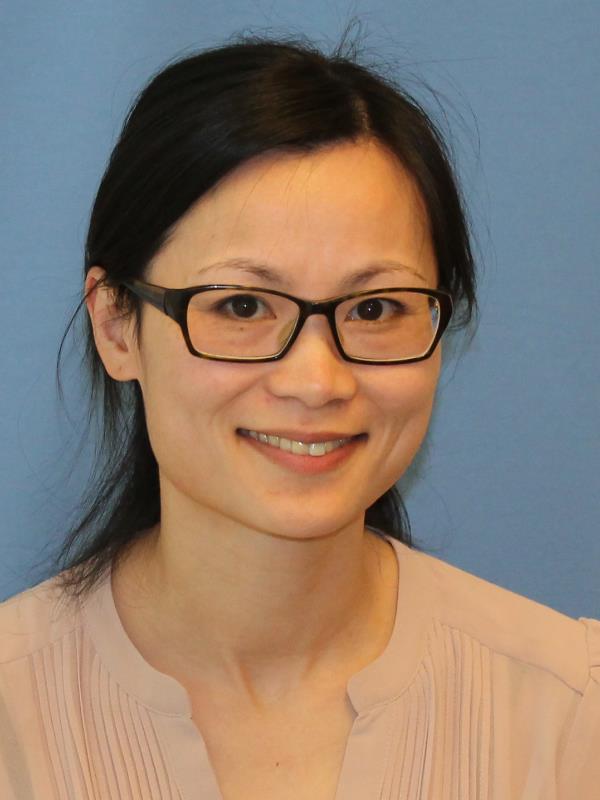 Phoi Phoi Diep
PhD student; MD
+47 23 07 24 92
Health impairments in young survivors after allogeneic haematopoietic stem cell transplantation
Short title: The Norwegian Allo Survivorship Study (AlloSS-young)
Project coordinators:
Ellen Ruud MD PhD, Women and Children's Division, Oslo University Hospital (OUH)
Lorentz Brinch MD PhD, Department of Haematology, OUH
Geir Tjønnfjord MD prof, Department of Haematology, OUH and University of Oslo (UiO)
Jon H Loge MD prof, National Resource Center for Late effects after Cancer Treatment, OUH
Investigator, PhD-student:
Phoi Phoi Diep MD, Consultant Paediatric Haematology and Oncology, Women and Children's Division, OUH
Introduction and Relevance
Each year, approximately 25-30 young patients (< 30 years) receive allogeneic hematopoietic stem cell transplantation (allo-HSCT) in Norway. Allo-HSCT is a highly intensive and toxic treatment modality associated with an increased risk of devastating late effects. The impact of transplantation-induced health problems in this cohort of young patients with prospects of many years ahead after completion of allo-HSCT is poorly described, and the total burden of late effects has previously hardly been studied in very long-term survivors after allo-HSCT. Hence, the project will provide results of national and international interest.
Objectives
The main objective of the study is to identify long-term complications in young Norwegian survivors after allo-HSCT and to establish appropriate recommendations for follow up care. The study will achieve this goal by performing cross-sectional comprehensive investigations of physical and psychosocial health conditions in young long-term survivors after allo-HSCT.
Material and methods
The study included former patients identified by the HSCT registry at Oslo University Hospital according to the subsequent eligibility criteria:
Allo-HSCT performed at OUH, Rikshospitalet

Age at allo-HSCT < 30 years

Age at survey > 16 years

Minimum 5 years observation time since allo-HSCT

Alive per study start (August 2014)

Signed informed consent

No diagnosis of mucopolysaccharidosis type 1 (Mb Hurler)
The investigations in the AlloSS-young-study consisted of comprehensive clinical examinations and questionnaire survey.
Clinical examination:
General clinical investigations including height, weight, blood pressure, hip circumference.

Lung function measurements

Low dose CT thorax

Cardiovascular investigations (cardiologist).

MRI of the heart and liver.

Neuropsychological examinations with emphasis on cognitive function.

Dexascan for evaluation of osteoporosis.

Examination of eyes/ophtalmoscopy

Examination of skin (dermatologist)

Activity monitor (activePAL) (38)

Dental examinations

Gynecological examination (women)
Laboratory tests:
Routine blood samples: Hematological tests, liver and kidney function tests, glucose (fasting), lipids, cholesterol, HDL, LDH, Lp(a), ApoA, ApoB, triglycerides, leptin, micro CRP, TSH, T4, anti-TPO , LH, FSH, estradiol/testosterone, SHBG, prolactin, growth hormone, AMH, immunoglobulines, immunophenotyping
Genetic analyses: SNPs, pharmacogenetic analyses (genotype GSTA1 (c.-69C>T), GSTM1 and Cyp genotyping). For some patients pre-transplantation blood samples were available at OUH for genetic analyses. Mouth swab was performed for genetic analyses of patients without pre-transplant blood samples.
Semen sample (men).
Biobank: Plasma/Serum/Lymphocytes. A significant proportion of the blood samples are stored in a biobank for future analyses.
Of a total of 157 survivors who met the eligibility criteria, 104 patients were included in clinical study and 108 patients completed the questionnaire.
In addition, we've conducted a population based cohort study as an extended part of the cross sectional study (AlloSS-young) to provide background information on all transplanted patients. Eligible patients were all patients, alive or deceased, who underwent their first allo-HSCT at OUH before the age of 30 years and who otherwise met the same eligibility criteria as those who were included in AlloSS-young.