Access
To get access to the research section at SINTEF Forskningsveien 1 you need a access card. The Lab manager administrates this in advance before you arrive. The access card should be visible at all times – it is mandatory.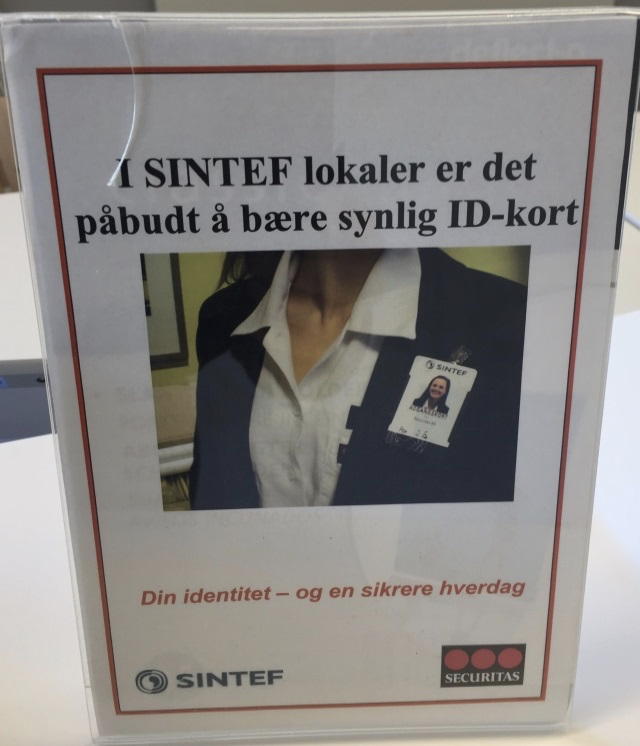 If you have guests they have to register and get a visitor-badge at the front desk/main entrance. Your guest should be followed at all times throughout the building.
If you forget your access card you can sign for a guest card, this is administrated by Securitas in the front desk.
If you loose your access card you have to inform Lab manager and the old one will be blocked and a new one will be printed.
Our access is divided in three groups:
Group 1: Full access 24/7 with code.
Group 2: Limited access, 08 am to 16 pm, no code.
Group 3: Full access 24/7 with code, plus waste disposal.