New review How CAR T Cells Breathe
Congratulations to Christopher Forcados who published his first article, a review, on CAR T cell metabolism and its detection using Seahorse technology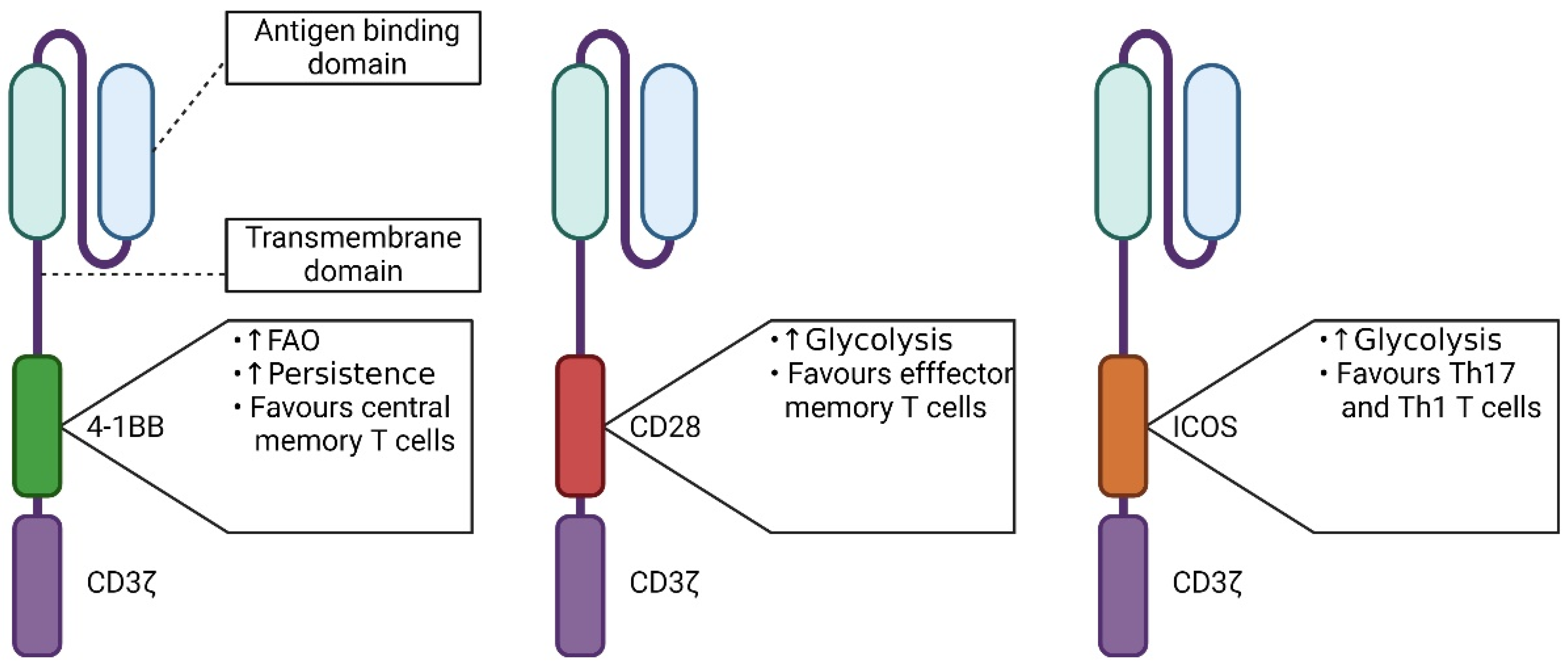 How CAR T Cells Breathe
1
Translational Research Unit, Department of Cellular Therapy, Oslo University Hospital, 0379 Oslo, Norway
2
Center for Cancer Cell Reprogramming (CanCell), Institute for Clinical Medicine, Faculty of Medicine, University of Oslo, 0372 Oslo, Norway
3
Department of Molecular Cell Biology, Institute for Cancer Research, Oslo University Hospital, 0379 Oslo, Norway
*
Author to whom correspondence should be addressed.
Academic Editor: Francesca Granucci
Cells 2022, 11(9), 1454; https://doi.org/10.3390/cells11091454 (registering DOI)
Received: 16 March 2022
/
Revised: 19 April 2022
/
Accepted: 22 April 2022
/
Published: 25 April 2022
Abstract
The manufacture of efficacious CAR T cells represents a major challenge in cellular therapy. An important aspect of their quality concerns energy production and consumption, known as metabolism. T cells tend to adopt diverse metabolic profiles depending on their differentiation state and their stimulation level. It is therefore expected that the introduction of a synthetic molecule such as CAR, activating endogenous signaling pathways, will affect metabolism. In addition, upon patient treatment, the tumor microenvironment might influence the CAR T cell metabolism by compromising the energy resources. The access to novel technology with higher throughput and reduced cost has led to an increased interest in studying metabolism. Indeed, methods to quantify glycolysis and mitochondrial respiration have been available for decades but were rarely applied in the context of CAR T cell therapy before the release of the Seahorse XF apparatus. The present review will focus on the use of this instrument in the context of studies describing the impact of CAR on T cell metabolism and the strategies to render of CAR T cells more metabolically fit.
View Full-Text