New review Emerging Biomarkers for Immunotherapy in Glioblastoma
Else Marit Inderberg and Nadia Mensali wrote a review on Immunotherapy in Glioblastom that can be found here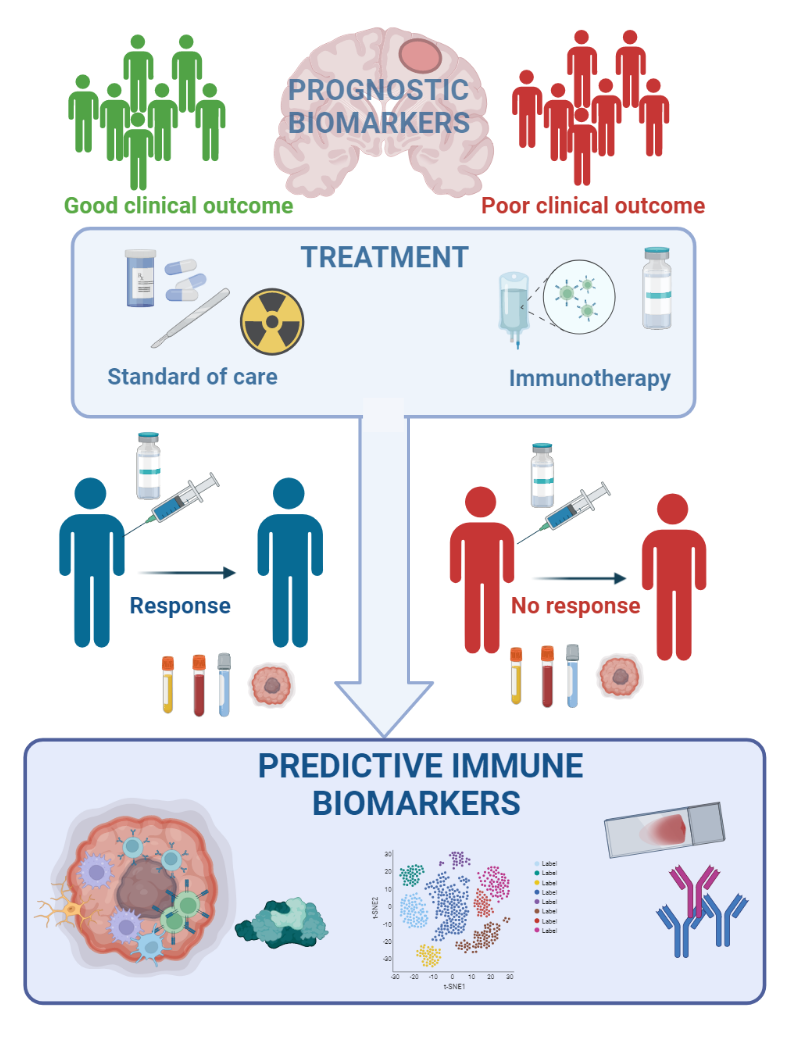 Emerging Biomarkers for Immunotherapy in Glioblastoma
Translational Research Unit, Department of Cellular Therapy, Oslo University Hospital, 0379 Oslo, Norway
*
Author to whom correspondence should be addressed.
Academic Editor: Constantin N. Baxevanis
Received: 6 March 2022
/
Revised: 2 April 2022
/
Accepted: 9 April 2022
/
Published: 12 April 2022
Immunotherapy has shown clinical benefits in several solid cancers; still, glioblastoma remains very challenging to treat. Glioblastoma is the most frequent brain cancer and displays great heterogeneity. The standard of care has remained the same for over fifteen years, and to overcome the therapeutic limitations, emerging immune correlates of therapy responses and improved prognosis should be further developed for a more personalized therapy approach and increased clinical responses.