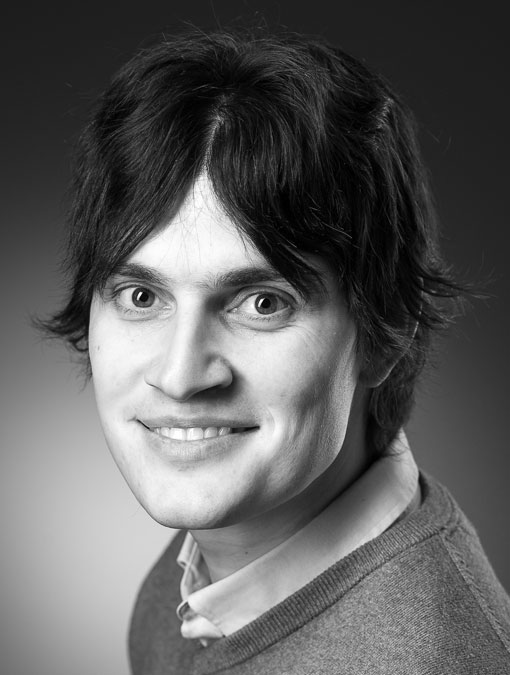 Mladen Veletić
Bio:
Mladen Veletić received the B.Sc. and M.Sc. degrees in electronics and telecommunications from the
University of Banja Luka (UNIBL)
, Bosnia and Herzegovina in 2010 and 2012, respectively, and the Ph.D. degrees in telecommunications from the
Norwegian University of Science and Technology (NTNU)
, Department of Electronic Systems, Norway, and UNIBL, Faculty of Electrical Engineering, Bosnia & Herzegovina. He was awarded a Gold Plaque from the UNIBL for his achievements throughout undergraduate education.
He has published over 30 research papers in diverse journals such as Proceedings of the IEEE, IEEE Transactions on Communications, Scientific Reports, Nano Communication Networks, and conferences in the area of molecular and nanoscale communications. He is also a reviewer for many journals and participates as a member of technical program committees and as a reviewer for various international conferences.
In addition, he is active in organizing conferences (Publication and Registration Chair, IEEE ISMICT 2019, and Publicity Chair, ACM NANOCOM 2020).
His research interests include Molecular Communications and Nanonetworks.
Publications 2023
Damrath M, Veletic M, Rudsari HK, Balasingham I (2023)
Optimization of Extracellular Vesicle Release for Targeted Drug Delivery
IEEE Trans Nanobioscience, PP (in press)
DOI 10.1109/TNB.2023.3287637, PubMed 37335787
Khoshfekr Rudsari H, Zoofaghari M, Veletic M, Bergsland J, Balasingham I (2023)
The End-to-End Molecular Communication Model of Extracellular Vesicle-Based Drug Delivery
IEEE Trans Nanobioscience, 22 (3), 498-510
DOI 10.1109/TNB.2022.3206908, PubMed 36107907
Publications 2022
Veletić M, Apu EH, Simić M, Bergsland J, Balasingham I, Contag CH, Ashammakhi N (2022)
Implants with Sensing Capabilities
Chem Rev, 122 (21), 16329-16363
DOI 10.1021/acs.chemrev.2c00005, PubMed 35981266
Publications 2021
Arjmandi H, Rudsari HK, Santos J, Zoofaghari M, Levglevskyi O, Kanada M, Khaleghi A, Balasingham I, Veletic M (2021)
Extracellular Vesicle-Mediated Communication Nanonetworks: Opportunities and Challenges
IEEE Commun. Mag., 59 (5), 68-73
DOI 10.1109/MCOM.001.2000994
Balasubramaniam S, Barros MT, Veletic M, Kanada M, Pierobon M, Vainio S, Balasingham I (2021)
Editorial-Special Issue on Molecular Communications for Diagnostics and Therapeutic Development of Infectious Diseases
IEEE T. Mol. Biol. Multi-Scale Commun., 7 (3), 117-120
DOI 10.1109/TMBMC.2021.3096095
Barros MT, Veletic M, Kanada M, Pierobon M, Vainio S, Balasingham I, Balasubramaniam S (2021)
Molecular Communications in Viral Infections Research: Modeling, Experimental Data, and Future Directions
IEEE Trans Mol Biol Multiscale Commun, 7 (3), 121-141
DOI 10.1109/TMBMC.2021.3071780, PubMed 35782714
Hejri F, Veletic M, Balasingham I (2021)
An Information Theoretical Analysis of Gap Junction Channels
IEEE Access, 9, 61114-61122
DOI 10.1109/ACCESS.2021.3073247
Rudsari HK, Veletic M, Bergsland J, Balasingham I (2021)
Targeted Drug Delivery for Cardiovascular Disease: Modeling of Modulated Extracellular Vesicle Release Rates
IEEE Trans Nanobioscience, 20 (4), 444-454
DOI 10.1109/TNB.2021.3097698, PubMed 34270429
Ural EE, Toomajian V, Hoque Apu E, Veletic M, Balasingham I, Ashammakhi N, Kanada M, Contag CH (2021)
Visualizing Extracellular Vesicles and Their Function in 3D Tumor Microenvironment Models
Int J Mol Sci, 22 (9)
DOI 10.3390/ijms22094784, PubMed 33946403
Publications 2020
Arjmandi H, Zoofaghari M, Rouzegar SV, Veletic M, Balasingham I (2020)
On Mathematical Analysis of Active Drug Transport Coupled With Flow-Induced Diffusion in Blood Vessels
IEEE Trans Nanobioscience, 20 (1), 105-115
DOI 10.1109/TNB.2020.3038635, PubMed 33201826
Lu P, Veletić M, Bergsland J, Balasingham I (2020)
Theoretical Aspects of Resting-State Cardiomyocyte Communication for Multi-Nodal Nano-Actuator Pacemakers
Sensors (Basel), 20 (10)
DOI 10.3390/s20102792, PubMed 32422981
Lu PF, Veletic M, Bergsland J, Balasingham I (2020)
Molecular Communication Aspects of Potassium Intracellular Signaling in Cardiomyocytes
IEEE Access, 8, 201770-201780
DOI 10.1109/ACCESS.2020.3036219
Veletic M, Balasingham I (2020)
An Information Theory of Neuro-Transmission in Multiple-Access Synaptic Channels
IEEE Trans. Commun., 68 (2), 841-853
DOI 10.1109/TCOMM.2019.2941692
Veletic M, Barros MT, Arjmandi H, Balasubramaniam S, Balasingham I (2020)
Modeling of Modulated Exosome Release From Differentiated Induced Neural Stem Cells for Targeted Drug Delivery
IEEE Trans Nanobioscience, 19 (3), 357-367
DOI 10.1109/TNB.2020.2991794, PubMed 32365033
Publications 2019
Hejri F, Veletic M, Balasingham I (2019)
On the Cardiac Gap Junctions Channel Modeling
PROCEEDINGS OF THE 6TH ACM INTERNATIONAL CONFERENCE ON NANOSCALE COMPUTING AND COMMUNICATION
DOI 10.1145/3345312.3345475
Lu PF, Veletic M, Laasmaa M, Vendelin M, Louch WE, Halvorsen PS, Bergsland J, Balasingham I (2019)
Multi-nodal nano-actuator pacemaker for energy-efficient stimulation of cardiomyocytes
Nano Commun.Netw., 22, 100270
DOI 10.1016/j.nancom.2019.100270
Laasmaa M, Lu P, Veletić M, Louch WE, Bergsland J, Balasingham I, Vendelin M (2019)
Energy-efficiency of Cardiomyocyte Stimulation with Rectangular Pulses
Sci Rep, 9 (1), 13307
DOI 10.1038/s41598-019-49791-w, PubMed 31527628
Stenwig E, Veletic M, Balasingham I (2019)
Neural Response Analysis for Brain-Machine Interfaces
INT SYM MED INFORM, 130-135
Veletic M, Balasingham I (2019)
Synaptic Communication Engineering for Future Cognitive Brain-Machine Interfaces
Proc. IEEE, 107 (7), 1425-1441
DOI 10.1109/JPROC.2019.2915199
Veletic M, Barros MT, Balasingham I, Balasubramaniam S (2019)
A Molecular Communication Model of Exosome-mediated Brain Drug Delivery
PROCEEDINGS OF THE 6TH ACM INTERNATIONAL CONFERENCE ON NANOSCALE COMPUTING AND COMMUNICATION
DOI 10.1145/3345312.3345478
Publications 2018
Lu PF, Veletic M, Bergsland J, Balasingham I (2018)
On the Intracellular Signaling of Cardiomyocytes for Energy Efficient Leadless Pacemakers
ACM NANOCOM 2018: 5TH ACM INTERNATIONAL CONFERENCE ON NANOSCALE COMPUTING AND COMMUNICATION
DOI 10.1145/3233188.3233298
Veletic M, Balasingham I (2018)
Capacity Estimation in MIMO Synaptic Channels
ACM NANOCOM 2018: 5TH ACM INTERNATIONAL CONFERENCE ON NANOSCALE COMPUTING AND COMMUNICATION
DOI 10.1145/3233188.3233195
Publications 2016
Veletic M, Balasingham I (2016)
The Neural Communication Network: A Brief Review on Neuromodeling and Neuroengineering
2016 24TH TELECOMMUNICATIONS FORUM (TELFOR), 74-77
Veletic M, Floor PA, Babic Z, Balasingham I (2016)
Peer-to-Peer Communication in Neuronal Nano-Network
IEEE Trans. Commun., 64 (3), 1153-1166
DOI 10.1109/TCOMM.2016.2526657
Veletic M, Floor PA, Chahibi Y, Balasingham I (2016)
On the Upper Bound of the Information Capacity in Neuronal Synapses
IEEE Trans. Commun., 64 (12), 5025-5036
DOI 10.1109/TCOMM.2016.2613970
Publications 2015
Mesiti F, Veletic M, Floor PA, Balasingham I (2015)
Astrocyte-neuron communication as cascade of equivalent circuits
Nano Commun.Netw., 6 (4), 183-197
DOI 10.1016/j.nancom.2015.08.005
Veletic M, Mesiti F, Floor PA, Balasingham I (2015)
Communication Theory Aspects of Synaptic Transmission
IEEE ICC, 1116-1121
Publications 2014
Veletic M, Sunjevaric M (2014)
On the Cramer-Rao lower bound for RSS-based positioning in wireless cellular networks
AEU-Int. J. Electron. Commun., 68 (8), 730-736
DOI 10.1016/j.aeue.2014.02.012
Publications 2013
Veletic M, Balasingham I, Babic Z (2013)
On Spectrum Analysis for Nanomachine-to-Neuron Communications
INT BLACK SEA CONF, 64-68