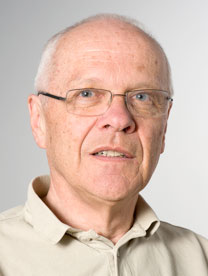 Infeksjon og immunologi
Forskningsgruppen for infeksjon og immunologi arbeider med problemstillinger innenfor antibiotikabruk og resistensutvikling i tillegg til primær og sekundær immunsvikt, i de senere årene spesielt DiGeorge syndrom.
Om gruppen
Gruppen har som mål å bedre diagnostikk og behandling av alvorlige infeksjoner hos barn, særlig dem med medfødte immunsykdommer. Flere biobanker og kvalitetsregistre er etablert. Gjennom et internasjonalt samarbeid har gruppen vært involvert i kartlegging av flere immunsviktgen. Vi er et "Jeffrey Modell Diagnostic and Research Center" fra 2014. Forskningsgruppen driver også Referansesenteret for DiGeorge syndrom siden 2008. Fra 1.januar 2019 har forskningsgruppeledervervet skiftet fra Tore G. Abrahamsen til Hans Christian Erichsen med Per Kristian Knudsen som nestleder og kontakt på Seksjon for infeksjonssykdommer, Avdeling for Barnemedisin, OUS Ullevål.
Pågående studier
T-cells, autoimmunity and inflammation in 22q11.2 deletion syndrome (DiGeorge syndrome)
Newborn screening for severe combined immunodeficiency (SCID), evaluering av effekt
Hematologiske og immunologiske studier av pasienter med DiGeorge syndrom og andre mikrodelesjonssyndromer
Subkutan immunglobulin infusjoner hos spebarn; gjennomførbarhet og foreldrenes rolle
Exome sequencing of primary immunodeficiency patients to find new disease genes
Funksjonelle studier av nye sykdomsgener med utgangspunkt i immunsviktpasienter behandlet ved OUS
Behandlingsstudier på primær immunsvikt, blant annet gjennom samarbeid med GOSH, London
Samarbeidspartnere
Nasjonale
Nyfødtscreeningen, OUS
Avdeling for genetikk, OUS
Mikrobiologisk avdeling, OUS
Immunologisk institutt, UiO
Avdeling for medisinsk biokjemi, UiO
Folkehelseinstituttet
Seksjon for medisinsk genetikk, Sykehuset Telemark
Inernasjonale
Andrew Cant/Andy Gennery, Great North Children´s Hospital, Newcastle, UK
Bobby Gaspar/Graham Davies, Great Ormond Street Hospital, London, UK
Adilia Warris, The Institute of Medical Sciences, University of Aberdeen, Aberdeen, UK
Selekterte publikasjoner
Transfer of a bla CTX-M-1-carrying plasmid between different Escherichia coli strains within the human gut explored by whole genome sequencing analyses. Knudsen PK, Gammelsrud KW, Alfsnes K, Steinbakk M, Abrahamsen TG, Müller F, Bohlin J. Sci Rep. 10:1-10, 2018.
Strictly controlled glucose infusion rates are associated with a reduced risk of hyperglycaemia in extremely low birth weight preterm infants. Stensvold HJ, Lang AM, Strommen K, Abrahamsen TG, Ogland B, Pripp AH, Ronnestad AE. Acta Paediatr. 107:442-449, 2018.
Genetic and mechanistic diversity in pediatric hemophagocytic lymphohistiocytosis. Ivan K. Chinn, Olive S. Eckstein, Erin C. Peckham-Gregory, Baruch R. Goldberg, Lisa R. Forbes, Sarah K. Nicholas, Emily M. Mace, Tiphanie P. Vogel, Harshal A. Abhyankar, Maria I. Diaz, Helen E. Heslop, Robert A. Krance, Caridad A. Martinez, Trung C. Nguyen, Dalia A. Bashir, Jordana R. Goldman, Asbjørg Stray-Pedersen, Luis A. Pedroza, M. Cecilia Poli, Juan C. Aldave-Becerra, Sean A. McGhee, Waleed Al-Herz, Aghiad Chamdin, Zeynep H. Coban-Akdemir, Shalini N. Jhangiani, Donna M. Muzny, Tram N. Cao, Diana N. Hong, Richard A. Gibbs, James R. Lupski, Jordan S. Orange, Kenneth L. McClain and Carl E. Allen. Blood 132:89-100, 2018
Lymphocyte Apoptosis and FAS Expression in Patients with 22q11.2 Deletion Syndrome.Aresvik DM, Øverland T, Lima K, Pettersen RD, Abrahamsen TG. J Clin Immunol. 2018 Dec 19. doi: Epub ahead of print.
Publisert
24. sep. 2012 12:38
-
Sist endret
9. juli 2019 14:03
Kari Lima
Torstein Øverland
Per Kristian Knudsen
Astrid Rojahn
Ingvild Ask
Jintana Bunpan Andersen
Karen Marie Lundeby
Dina Aresvik
Kiran Gul
Kathleen Halvorsen
Mona Hoff
Asbjørg Stray-Pedersen
Jochen Büchner