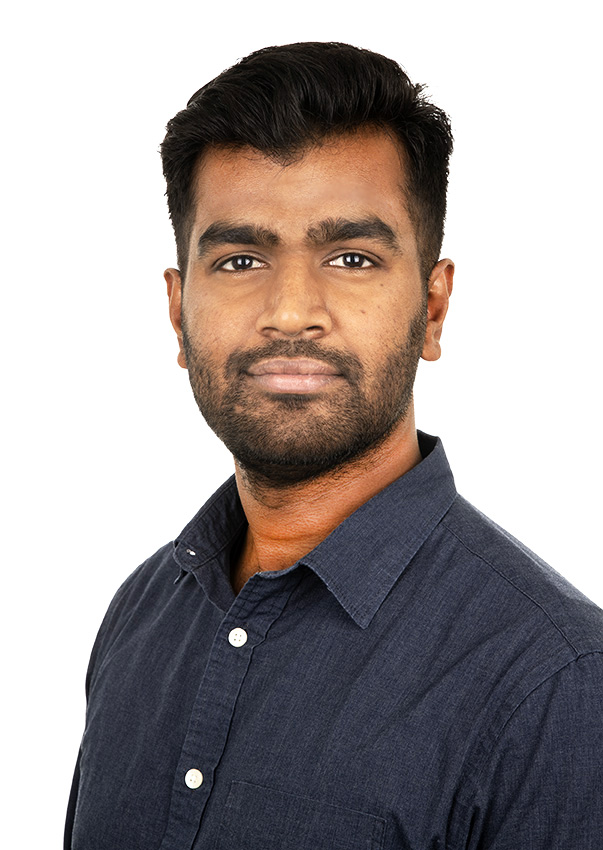 Kushi Kushekhar
Postdoc; PhD
+47 2278 1439
Room: K03.001
LinkedIn: Kushekhar
Link to UiO home page at the Institute of Clinical Medicine, UiO.
---
My research includes a basic immunology to understand the mechanisms of regulatory T cells (Treg) suppression of effector T cells (Teff). This knowledge can be extrapolated or translated into pathological settings such as cancer and autoimmune diseases.
My current projects include:
1. Understanding the molecular mechanisms of mutual interaction of Tregs and Teffs.
This project involves a comprehensive understanding of the mechanisms on how Tregs maintain immune homeostasis by regulating effector immune system.
2. Mechanisms of immune regulation by regulatory T cells in liver transplantation (Marie Curie Actions (FP7) EU co-fund project).
Here I will investigate the dual role of Tregs in controlling autoimmunity (Primary Sclerosing Cholangitis, PSC) versus a malignancy (Hepatocellular Carcinoma, HCC) and their role in the complex immunological interactions that take place before and after liver transplantation.
Biography:
Previously I worked as a postdoc at the Department of Immunology, Indiana University School of Medicine, IN USA. where I was working on graft vs. host disease after hematopoietic stem cell transplantation. I graduated in 2015 from the University Medical Center Groningen, Groningen, the Netherlands. My PhD thesis was on Human Leukocyte Antigen and Classical Hodgkin Lymphoma. Earlier, I was working on Chikungunya virus infection at All India Institute of Medical Sciences, New Delhi, India. My Masters (M.Sc. Biotechnology) was from Bangalore University, Bangalore, KA India. I was born and bought up in Bangalore, KA India.
---
Publications 2020
Adom D, Dillon SR, Yang J, Liu H, Ramadan A, Kushekhar K, Hund S, Albright A, Kirksey M, Adeniyan T, Lewis KE, Evans L, Wu R, Levin SD, Mudri S, Yang J, Rickel E, Seaberg M, Henderson K, Gudgeon CJ, Wolfson MF, Swanson RM, Swiderek KM, Peng SL, Hippen KL et al. (2020)
ICOSL+ plasmacytoid dendritic cells as inducer of graft-versus-host disease, responsive to a dual ICOS/CD28 antagonist
Sci Transl Med, 12 (564)
DOI 10.1126/scitranslmed.aay4799, PubMed 33028709
Chu DT, Phuong TNT, Tien NLB, Tran DK, Thanh VV, Quang TL, Truong DT, Pham VH, Ngoc VTN, Chu-Dinh T, Kushekhar K (2020)
An Update on the Progress of Isolation, Culture, Storage, and Clinical Application of Human Bone Marrow Mesenchymal Stem/Stromal Cells
Int J Mol Sci, 21 (3)
DOI 10.3390/ijms21030708, PubMed 31973182
Publications 2019
Chellappa S, Kushekhar K, Munthe LA, Tjønnfjord GE, Aandahl EM, Okkenhaug K, Taskén K (2019)
The PI3K p110δ Isoform Inhibitor Idelalisib Preferentially Inhibits Human Regulatory T Cell Function
J Immunol, 202 (5), 1397-1405
DOI 10.4049/jimmunol.1701703, PubMed 30692213
Chu DT, Phuong TNT, Tien NLB, Tran DK, Nguyen TT, Thanh VV, Quang TL, Minh LB, Pham VH, Ngoc VTN, Kushekhar K, Chu-Dinh T (2019)
The Effects of Adipocytes on the Regulation of Breast Cancer in the Tumor Microenvironment: An Update
Cells, 8 (8)
DOI 10.3390/cells8080857, PubMed 31398937
Publications 2017
Nijland M, Veenstra RN, Visser L, Xu C, Kushekhar K, van Imhoff GW, Kluin PM, van den Berg A, Diepstra A (2017)
HLA dependent immune escape mechanisms in B-cell lymphomas: Implications for immune checkpoint inhibitor therapy?
Oncoimmunology, 6 (4), e1295202
DOI 10.1080/2162402X.2017.1295202, PubMed 28507804
Publications 2016
Kushekhar K, Paczesny S (2016)
JAK polymorphisms: jack of all cytokines, masters GVHD?
Leuk Lymphoma, 58 (2), 255-256
DOI 10.1080/10428194.2016.1205746, PubMed 27685636
Yu J, Storer BE, Kushekhar K, Abu Zaid M, Zhang Q, Gafken PR, Ogata Y, Martin PJ, Flowers ME, Hansen JA, Arora M, Cutler C, Jagasia M, Pidala J, Hamilton BK, Chen GL, Pusic I, Lee SJ, Paczesny S (2016)
Biomarker Panel for Chronic Graft-Versus-Host Disease
J Clin Oncol, 34 (22), 2583-90
DOI 10.1200/JCO.2015.65.9615, PubMed 27217465
Publications 2014
Kushekhar K, van den Berg A, Nolte I, Hepkema B, Visser L, Diepstra A (2014)
Genetic associations in classical hodgkin lymphoma: a systematic review and insights into susceptibility mechanisms
Cancer Epidemiol Biomarkers Prev, 23 (12), 2737-47
DOI 10.1158/1055-9965.EPI-14-0683, PubMed 25205514
Publications 2012
Huang X, Hepkema B, Nolte I, Kushekhar K, Jongsma T, Veenstra R, Poppema S, Gao Z, Visser L, Diepstra A, van den Berg A (2012)
HLA-A*02:07 is a protective allele for EBV negative and a susceptibility allele for EBV positive classical Hodgkin lymphoma in China
PLoS One, 7 (2), e31865
DOI 10.1371/journal.pone.0031865, PubMed 22355400
Huang X, Kushekhar K, Nolte I, Kooistra W, Visser L, Bouwman I, Kouprie N, Veenstra R, van Imhoff G, Olver B, Houlston RS, Poppema S, Diepstra A, Hepkema B, van den Berg A (2012)
HLA associations in classical Hodgkin lymphoma: EBV status matters
PLoS One, 7 (7), e39986
DOI 10.1371/journal.pone.0039986, PubMed 22808081
Publications 2011
Huang X, Kushekhar K, Nolte I, Kooistra W, Visser L, Bouwman I, Kouprie N, Veenstra R, van Imhoff G, Olver B, Houlston RS, Poppema S, Diepstra A, Hepkema B, van den Berg A (2011)
Multiple HLA class I and II associations in classical Hodgkin lymphoma and EBV status defined subgroups
Blood, 118 (19), 5211-7 (Retracted)
DOI 10.1182/blood-2011-04-342998, PubMed 21921049