Head, neck and thoracic radiology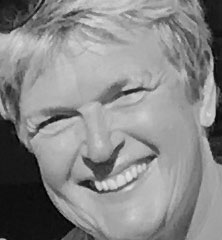 The research group has the main focus on head and neck, thoracic, and quantitative imaging research.
The head and neck has two research subgroups, one focusing on the temporal bone and tuba Eustachii, and the other on paranasal sinus disease in patients with ANCA-vasculitis (formerly referred to as Wegener's granulomatosis). The latter project has external funding from Extrastiftelsen.
The thoracic research group will for the next three years have external funding from HSØ for the project: "Should ultra low dose CT replace the chest x-ray as the first choice of referral in lung diagnostics?"
In addition, the research group recently has implemented quantitative imaging (QI).
QI, using computed tomography (CT) or magnetic resonance imaging (MRI) for direct measurements of body composition (anthropometric measurements), has shown promising results compared to indirect methods as body mass index (BMI), bioimpedance, and DEXA (Dual Energy X-ray Absorptiometry).
QI, using CT or MRI, is now becoming the gold stand for body composition. QI has a big potential in tailored patient treatment and decision. As a start the main target patient groups for QI research will be: oncology and metabolic, autoimmune and inherited conditions. However, the aim is to include QI into all fields of medicine.