Experimental Microsurgery and Transplantation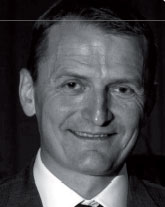 The research group consists of members from the Transplant Unit at the Department of transplantation medicine and other research groups at Rikshospitalet, in particular from the Institute of Pathology. After the foundation of the Division of Cancer medicine, Surgery and Transplantation and new research group organization, we have joined the research group for Transplantation and Malignancy headed by Svein Dueland, MD, PhD.
Our group has for many years established various experimental transplantation models and other surgical models in order to form a solid platform that allows us to explore our main fields of interest: transplantation immunology and hepatic regeneration and cancer.
Pål-Dag Line is also affiliated to the Department of Transplantation Surgery at the Department of Transplantation Medicine.
Ongoing research topics
Our main research topic for 2013 has been related to growth and differentiation of hepatocellular carcinoma, finalizing the thesis of PhD-student Jihua Shi. Hepatocellular carcinoma (HCC) ranks fifth in frequency worldwide among all malignancies and is the third most common cause of cancer mortality, with about 600,000 cancer related deaths annually. Liver resection or transplantation represents the only potential curative treatment modalities for most HCC patients. Despite successful surgery achieving R0 resection, tumor recurrence is a major problem and might be as high as 75 % at five years of observation.