Applied informatics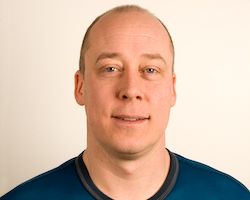 Medical informatics has become an inherent part of most medical disciplines, covering a wide field from clinical databases to image analysis and robotic surgery.

The Section for Applied Informatics researches and develops concepts needed to improve health care. By developping software, running analysis and supporting our researchers with their tasks we enable everyone to be supported by informatics-based information and communication systems and technologies.

Technology plays a key role in the research we do, the strength lies within image processing and analysis of large data sets utilizing cluster computing, building clinical information systems and utilizing internet technology/systems to build and distribute clinical data.

The sections for Interphase Genetics and Applied Informatics are to a large extent interdependent, and the Section for Applied Informatics is responsible for all necessary hardware- and software development, and technical support. In addition, this section develops other concepts of Medical Informatics in its 5 units:
Applications for Research and Diagnosis
Interactive Media
Medical Registers
Quality Assurance
Technology
The most important products developed under this section during the last 5 years are:
DNA Ploidy system
Nucleotyping – qualitative and quantitative analysis of chromatin
Medinsight – A portal and a tool for developing medical databases (registers)
Oncolex - a web-based multimedia encyclopaedia for cancer diagnosis and treatment
iOncolex – Oncolex for iPhone and iPad
InterPath – web-based system for whole-slide microscopy scans
TMA – web-based system for analysis of tissue micro arrays
ImmunoPath – automatic measurements and classifications of IHC samples
MicroTracker – direct cell-by-cell comparison of results from different methods
Medinsight have produced more than 170 different registers and databases and is the standard tool for developing and hosting quality registers and research databases at Oslo University Hospital.
www.Oncolex.org provides information on diagnosis and treatment of cancer to health personnel, the norwegian site is currently visited more than 9000 times per week.
DNA Ploidy, InterPath and iOncolex are commercially available, and TMA and ImmunoPath are used by several research groups at Institute for Cancer Research and CCB, and a core facility is under evaluation.